Jan 18, 2020
From an individual named Yamamoto Otokichi to the Summer Olympics 2020, the bond between Mihama and Singapore continues to grow through the years.
When the 14-year-old Mihama native named Yamamoto Otokichi started work as a sailor, he had no idea how much his life was to change. His journeys took him to North America, Britain and Macau before he finally settled down in Singapore. And although the sunny isle proved to be the last chapter in his life, the fact that he was its very first Japanese resident, died and was buried there was enough to form a bridge between Singapore and Japan that continues to this day.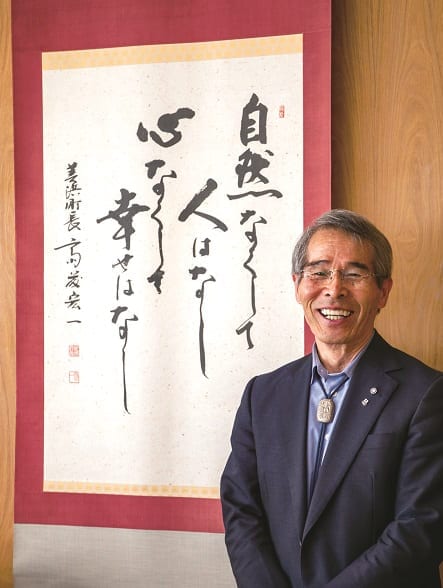 "He started a logistics company in Singapore," says Koichi Saito (left), mayor of Mihama. "The first Japanese company to be launched outside Japan."
As he goes on to display photos of Otokichi's grave in Singapore as well as diplomatic receptions in Singapore in 2009 with then-President SR Nathan with a Japanese delegation and the Japanese ambassador, it is clear that Singapore-Japan relations are close to his heart.
Mihama and Singapore also started a student exchange programme that has been running since 2005. For example, Ngee Ann Secondary regularly hosts student delegations from Kowa Junior High and Noma Junior High in Mihama, even as it sends its own groups across for cultural immersion programmes that involve the students in everything from orange picking to kendo sparring to participating in the traditional tea ceremony.
Next year's Summer Olympics and Paralympics are going to bring this relationship one notch closer, as Mihama has been designated one of Singapore's 2020 Arigato Host Towns, taking care of the Singaporean Olympic and Paralympic contingents. "We won't be providing the accommodation," clarifies Saito. "But we will be providing the cultural experience for the Singaporeans."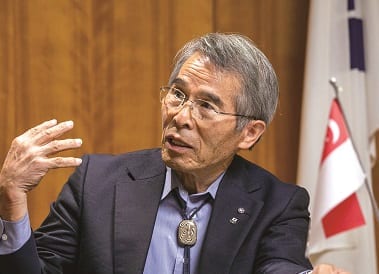 This will include putting together an activity- filled programme to educate the visitors on the region's history and culture, as well as fishing, farming and harvesting experiences. And of course, sporting events that will make full use of the Nihon Fukushi University facilities. "We will also be organising festivals, welcoming parties and holding receptions for the athletes," says Saito.
His hope is that the cross-cultural relationship continues beyond the Olympic excitement, well into the future. "Beyond 2020, I would want Singaporeans to know that they are always welcome in Mihama."