"I am a firm believer that the ingredients should drive the cuisine, that dishes should be based on the freshest ingredients one can get his hands on. Working at Santi, I was challenged creatively to change the menu every day and that really gave me the opportunity to up my cooking chops.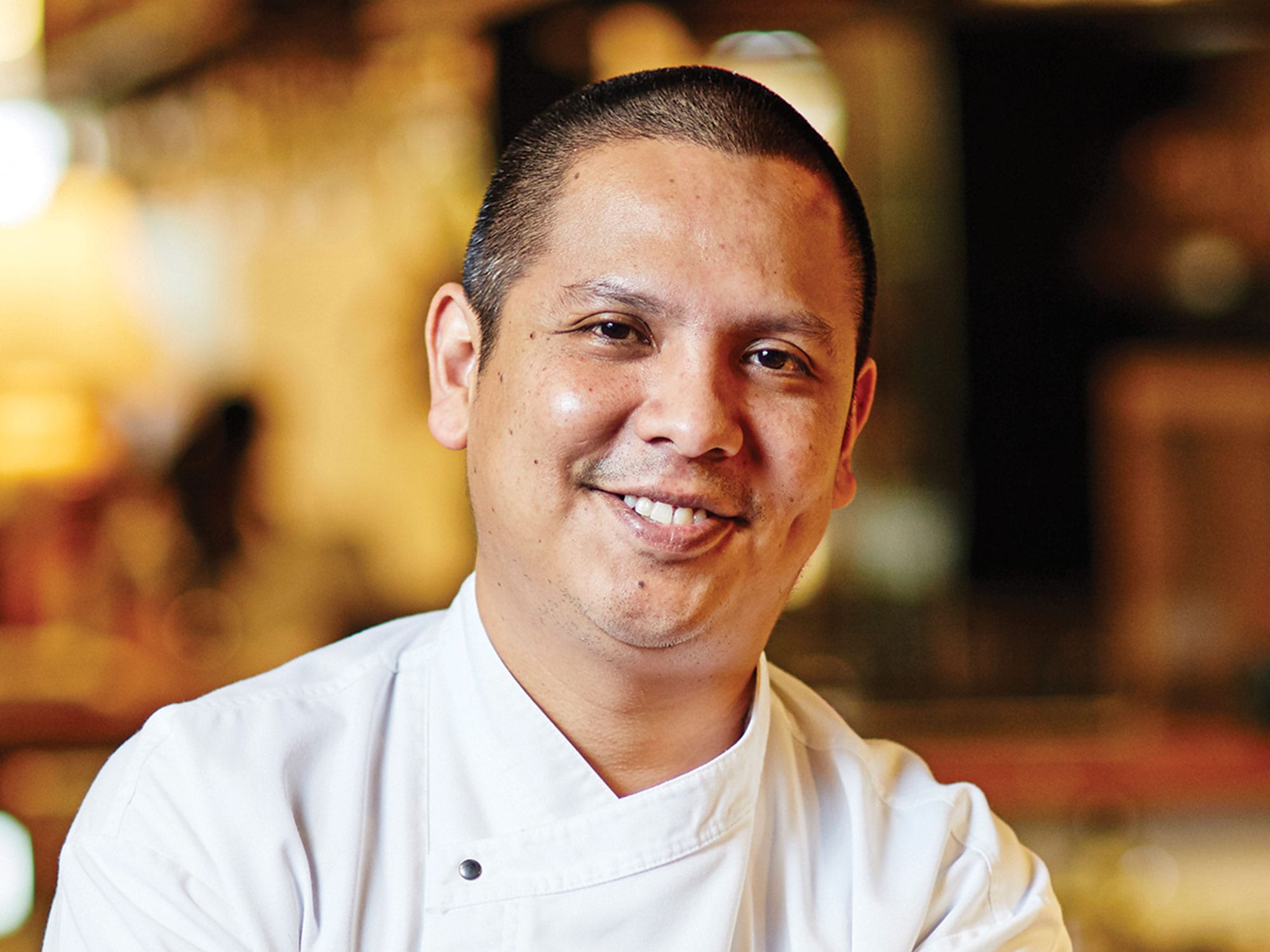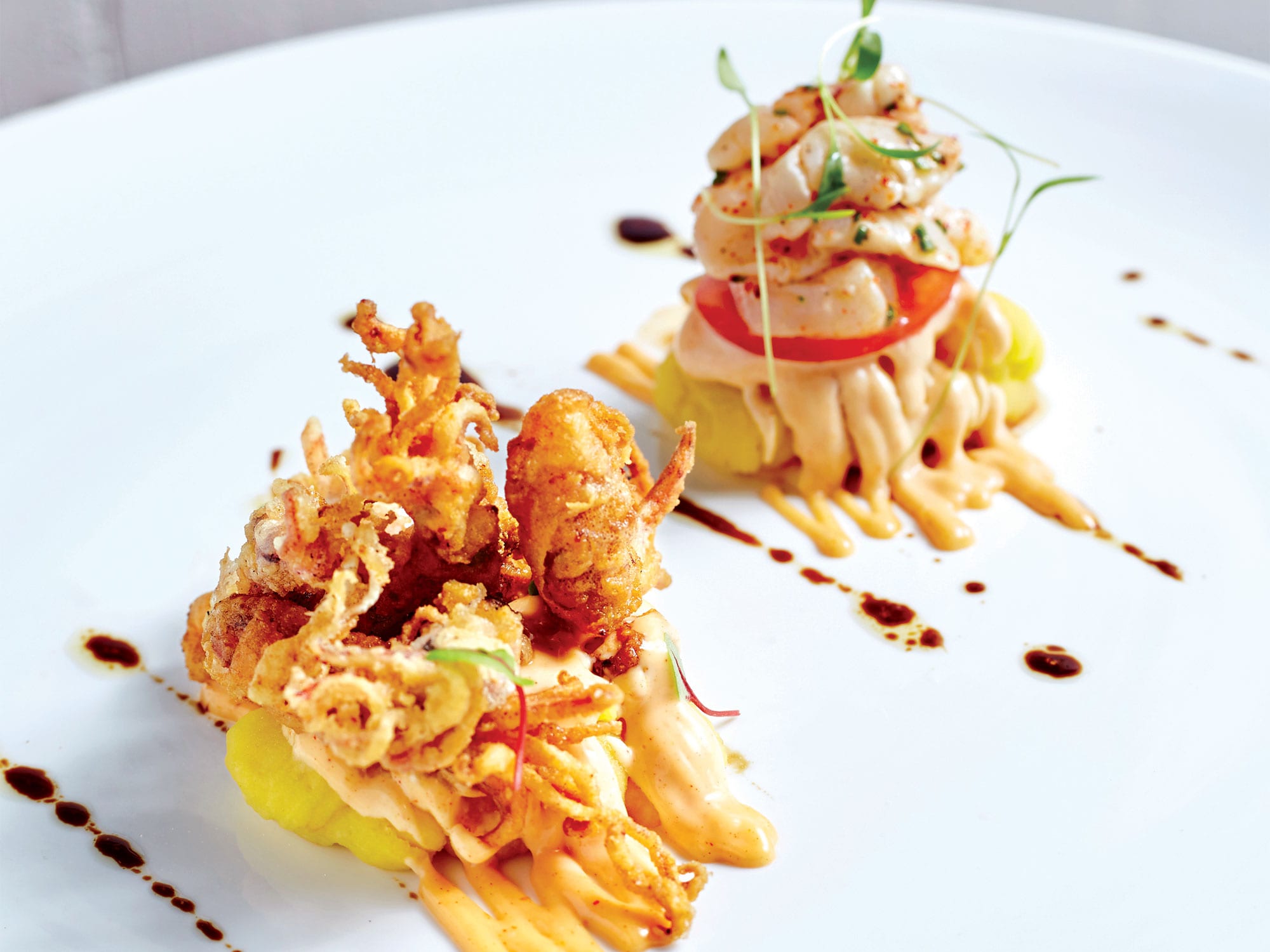 As a chef, I take it upon myself to find out where my ingredients are from, when they are in season, and learn the right way to treat them. At OLA, when we order fish, we don't order a specific fish, we order what is the freshest. For instance, I had wanted to use swordfish in the causa for the shoot today but have now decided to use Hokkaido scallops instead because they are fresher.
A Peruvian dish, the causa is typically defined by the use of mashed Peruvian potatoes mixed with yellow chilli (aji amarillo), olive oil and lime juice. In this dish, you'll find a ceviche of Hokkaido scallops placed atop one stack of causa. On the other stack, I layered some fried Hokkaido baby calamari. The dish, to me, symbolises how Japanese culinary influences found their way into Peruvian cuisine, and how we now use raw fish in ceviche. The Japanese began immigrating to Peru in the late 1800s and the Peruvian-Japanese fusion cuisine is now extremely well received in Europe.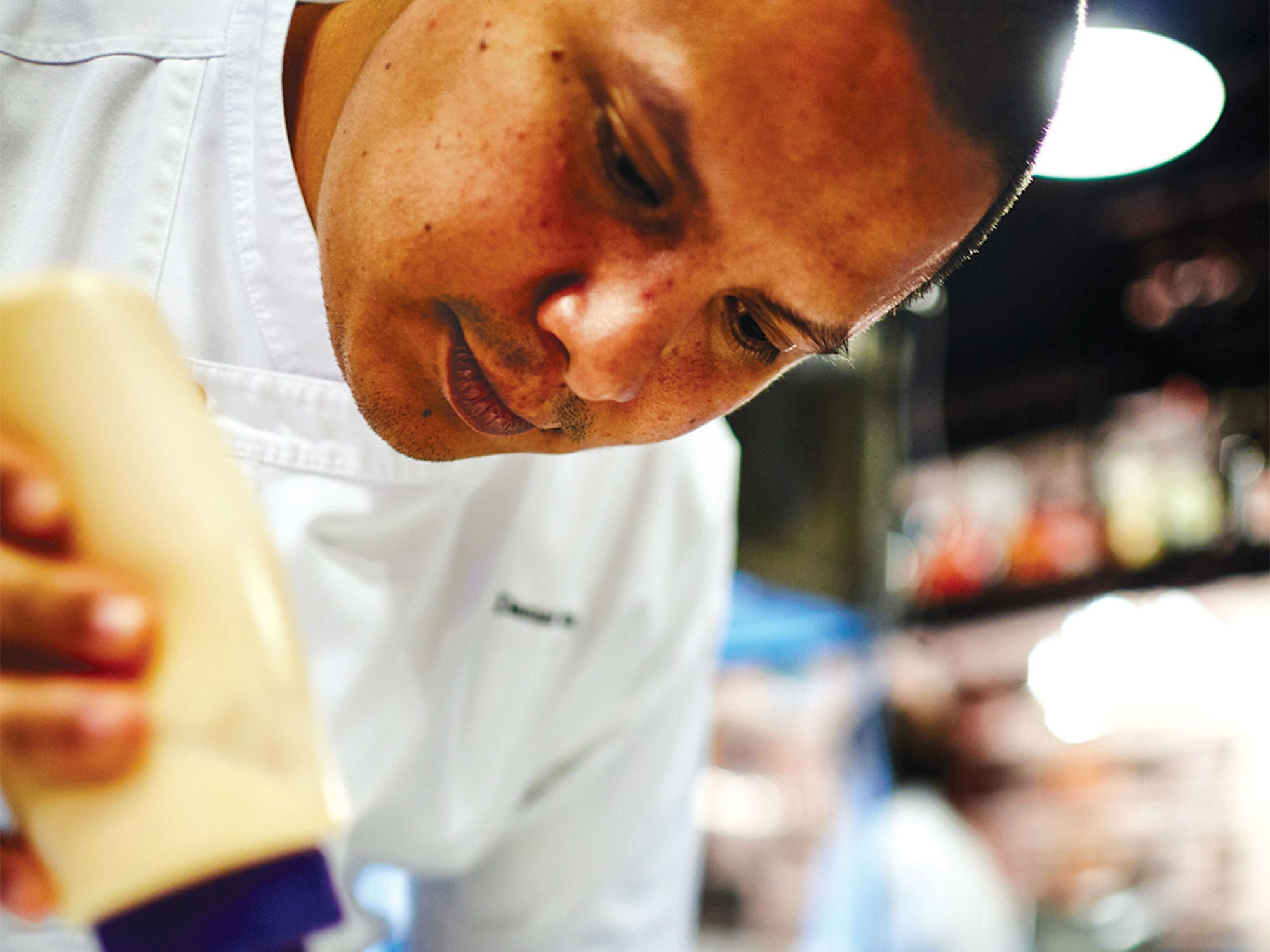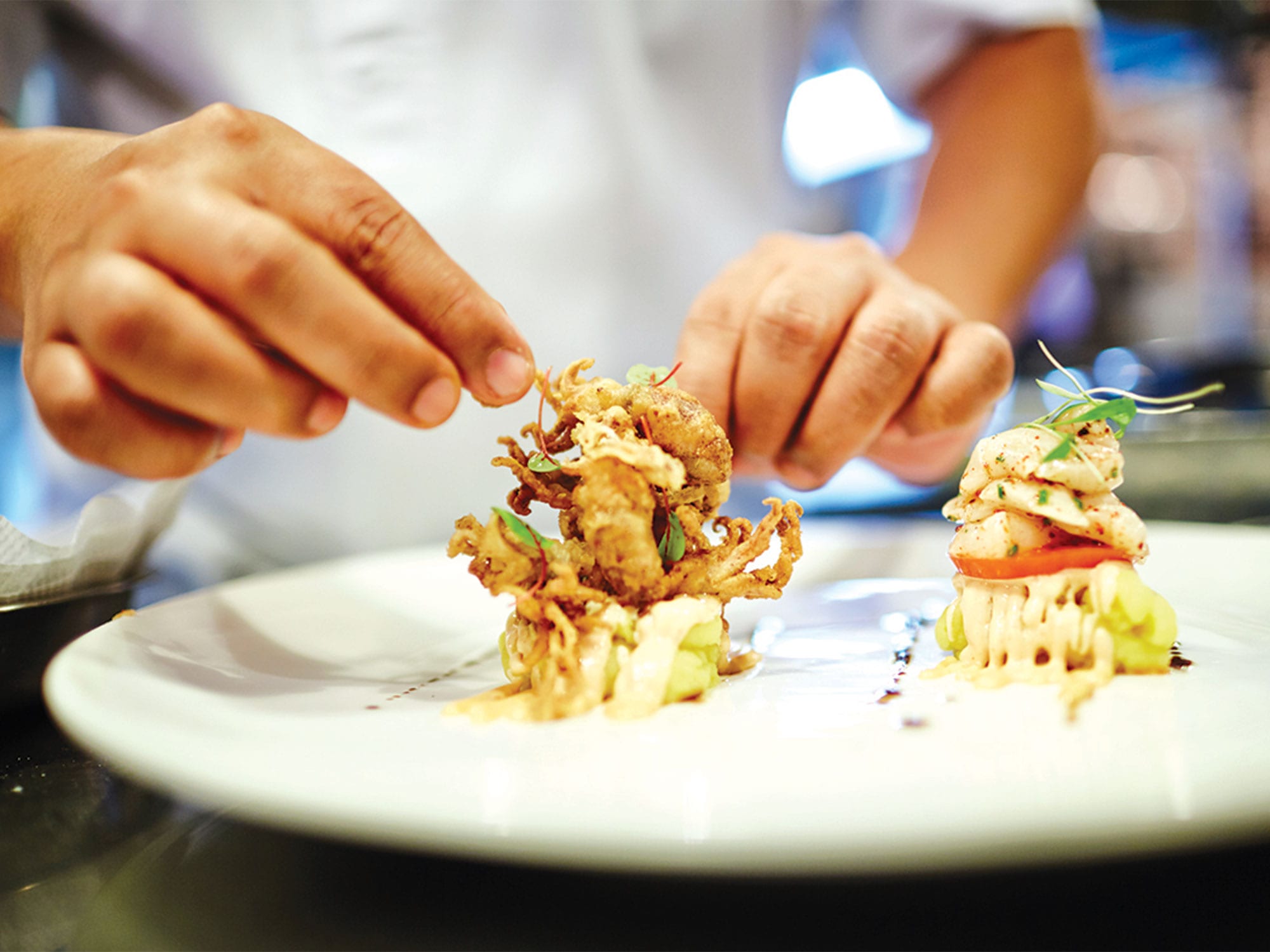 Do I love Japanese food? Of course. But to be honest, I think good Japanese food can be found not just in Japan itself. The reason why food in Japan always taste so good – in my opinion – is because they have such discipline when it comes to attention to detail and have set themselves such high service standards. Food isn't just about what you put inside your mouth, it is also about the experience, and every good restaurant should aim to deliver such high standards too."
(Text Deborah Tan Photography Raymond Toh/Vineyard Production)
Chef Daniel Chavez
His resume reads like a gourmet's wet dream with names like La Sucursal and Can Fabes. The former executive chef of Santi Marina Bay Sands and Ossiano Dubai now helms his personal project in the form of OLA Cocina Del Mar – a contemporary Spanish restaurant and bar at Marina Bay Financial Centre.
OLA Cocina Del Mar
is located at Marina Bay Financial Centre Tower 3, #01-06, 12 Marina Boulevard, Tel: 6604 7050
12 Marina Boulevard Singapore