"Milk and honey may be a classic combination but at Whitegrass, we experiment a lot with texture in our dishes and are always on the lookout for new ingredients. This dessert—Hokkaido Milk Jelly—is a multi-layered confection of Hokkaido milk, Japanese mountain honey, honey caramel, milk ice cream, honeycomb, milk biscuit, bee pollen, and dried milk skin.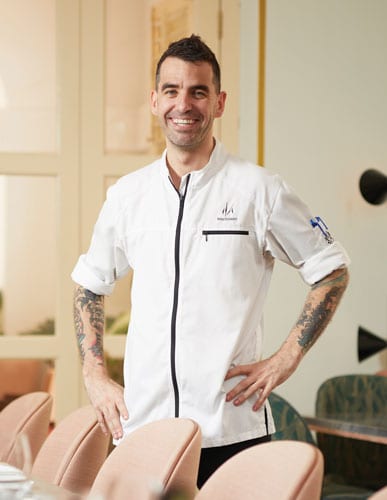 Hokkaido Milk Jelly isn't the only dish where I employ the use of Japanese ingredients. We use a lot of Japanese ingredients at Whitegrass, including junsai, tonburi, kogomi, and 20-year aged Kamebishi soy sauce, just to name a few. In fact, I reckon 70 percent of the ingredients used in our dishes are from Japan. I have a deep respect for Japanese produce— the amount of passion and dedication that goes into each product is incredible. Apart from using Japanese ingredients, Japanese cooking sensibilities have also found its way to our kitchen, from the way we season and garnish a dish to the profound respect we have when handling each ingredient.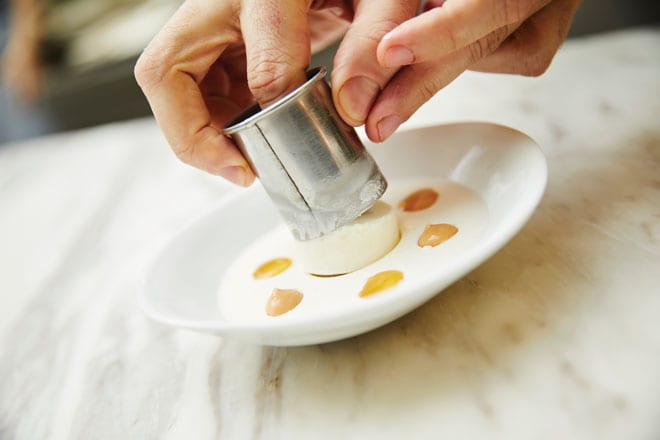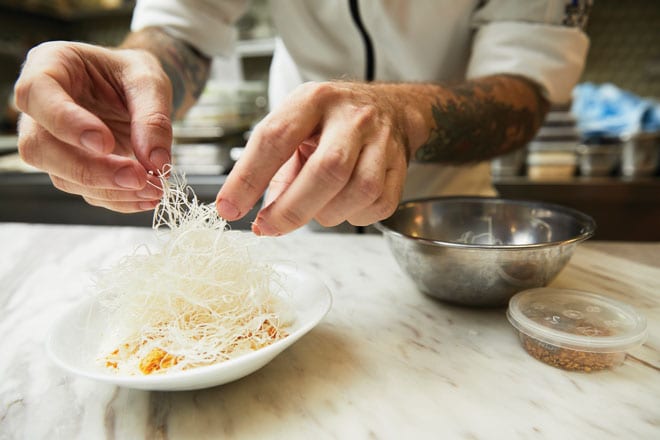 This penchant for Japanese culinary philosophy probably stemmed from my experience working with Chef Tetsuya Wakuda in Tetsuya's Sydney. Chef Tetsuya has an amazing palate and eye for detail, and will not compromise on quality or standards. Everything has to be perfect. Working with him has hugely influenced the way I cook as well as the way I run my kitchen and restaurant. In fact, in the Whitegrass kitchen, we have a sign on the wall that says, 'You gotta think.' This is something Chef Tetsuya used to say to us [his staff] all the time and it's really inspired the way I work."
(TEXT Vanessa Tai  Photography Raymond Toh/Vineyard Productions)
Chef Sam Aisbett
Hailing from Down Under, Chef Aisbett decided to come to Singapore to open his own restaurant, as he wanted to step out of his comfort zone. That bold decision paid off handsomely when Whitegrass earned its first Michelin star in June 2017. 
Whitegrass
#01-26/27, Chijmes, 30 Victoria Street
Tel: 6837 0402