Let's take a break and relax! Bakeries and cafés are a delight in this part of southern Ehime.
Pan Maison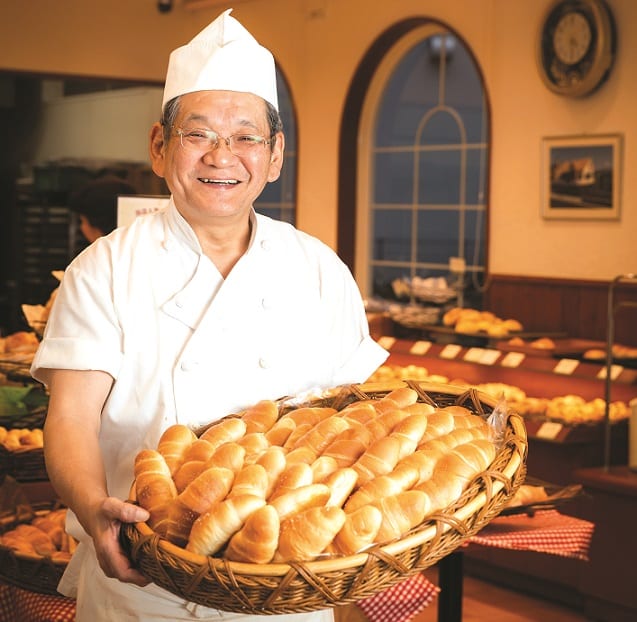 Pan Maison in Yawatahama is the birthplace of the humbly named shio pan, or "salt bread", which started trending in Singapore bakeries in 2016. But as fans will tell you, this cult bread, a cross between a croissant and a baguette, is anything but simple. Freshly baked shio pan is salty, buttery, crispy and soft all at once. Mitoshi Hirata, owner of the bakery, had the idea of creating
a lighter bread for summer in 2015. Today, his bakery churns out up to 2,000 shio pan a day and now has two other outlets, including one in Tokyo that opened last year. Despite the fame, his shio pan is still sold at its original price — just 77 yen ($1) each.
1-8-15 Kitahama, Yawatahama city, Ehime 796-0048
Kokemushiro Café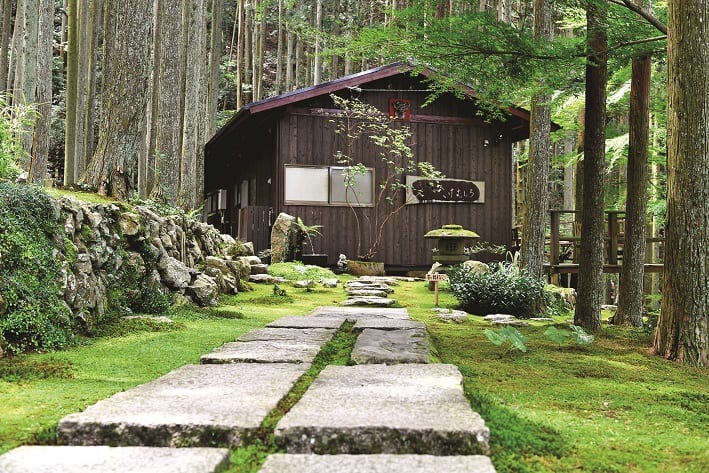 Kokemushiro Café is an otherworldly sight, thanks to its beautiful moss surroundings in a ridged cypress grove. What makes this dappled piece of paradise even more enchanting is how the owner, 71-year-old Yasuyoshi Murakami, built it from scratch himself, collecting moss from a nearby mountain and carpeting the ground with it every day for five years. Murakami opened the café in 2005, and it remains popular with people from all over Japan. The café offers excellent coffee, brewed over charcoal using spring water from nearby. His daughter-inlaw bakes the cakes while the neighbourhood grandmothers make traditional sweets.
2099 Nobusato, Uwa-cho, Seiyo city, Ehime 797-0037
Café chouchou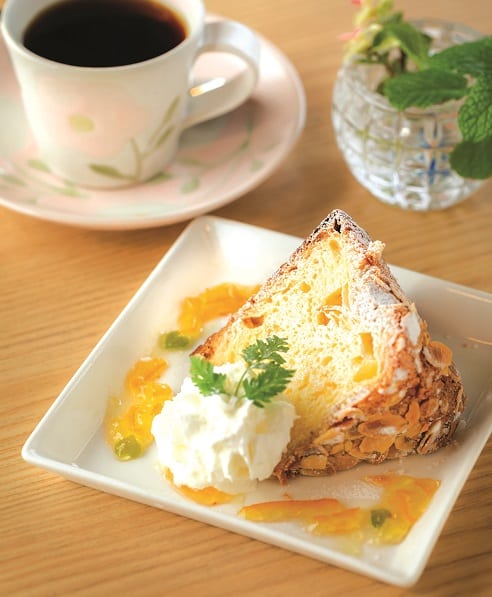 Tucked away inside the gourmet market Agora Marche at the Roadside Station Yawatahama Minatto is a little café that offers great desserts and perk-me-up coffee. Café chouchou has an extensive menu of sweet treats, including parfaits, chiffon cakes, waffles and a mont blanc, many of which use products available inside the gourmet market. Of note is the light and airy panettone (above), a type of sweet Italian bread. Here, it's served with a dollop of fresh cream and lashings of an awardwinning local lime and yuzu marmalade that you can also buy in-store. Perfect for your rest stop while exploring the Nanyo region.
1581-23, Okishinden, Yawatahama city, Ehime 796-0087
Loca-cafe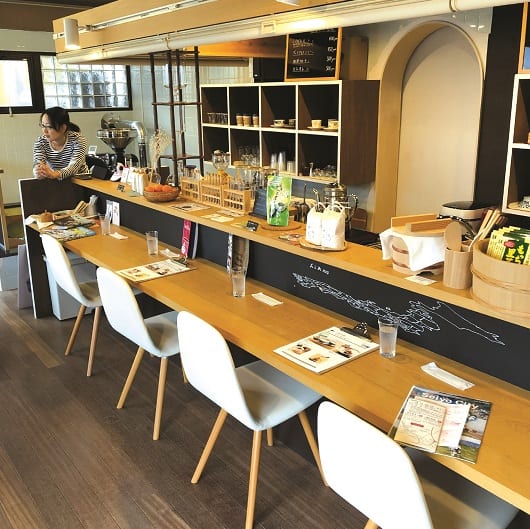 If you tried the floor-wiping race at the Uwa Rice Museum, then you'll want a drink after. Thankfully, the former elementary school houses Loca-cafe, which offers light meals and much-needed iced beverages. The café also brews serious coffee as it roasts beans from Brazil and Colombia onsite. You can't miss the café's surprising design as it occupies what was once the old school's bath area! This means its industrial-sized coffee roaster now sits comfortably in the former sunken bath — a great photo moment.
2-24 Unomachi, Uwa-cho, Seiyo city, Ehime 797-0015