Parfaits are eaten all over Japan and are very popular for their decadent toppings and elaborate designs. But this iconic frozen dessert is growing in popularity across Japan thanks to a cool new trend: eating parfaits after a night of heavy drinking. Chiemi Isozaki of the Sapporo Shime Parfait Promotion Committee tells us more about this sweet ending.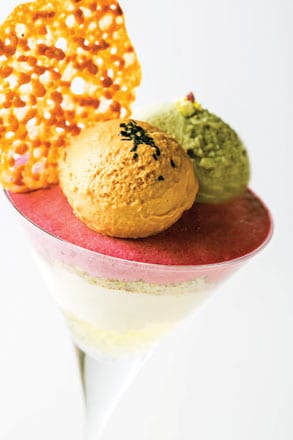 "In Japan, the typical way to end the evening after drinks with friends is to slurp down a big bowl of ramen. But many people, especially women, aren't always so keen to eat such a heavy meal so late at night.
So in Sapporo City, some eateries started serving "shime parfait", which literally means a parfait to complete the evening. Nobody knows exactly when this trend started, maybe 10 years ago, but today, it's part of our nightlife culture. Many shime parfait shops in Susukino, which is known for its vibrant bar scene, are open till late, even till the early morning hours.
What's great about shime parfait is that after a night of drinking, it sobers you up! Enjoying these frozen desserts in winter is no problem too, as the heating is on high indoors. You can also hang out with friends, even if you aren't drinking alcohol—some eateries sell not only parfaits and food, but also alcoholic drinks. In fact, the latest trend is having sparkling wine with shime parfait!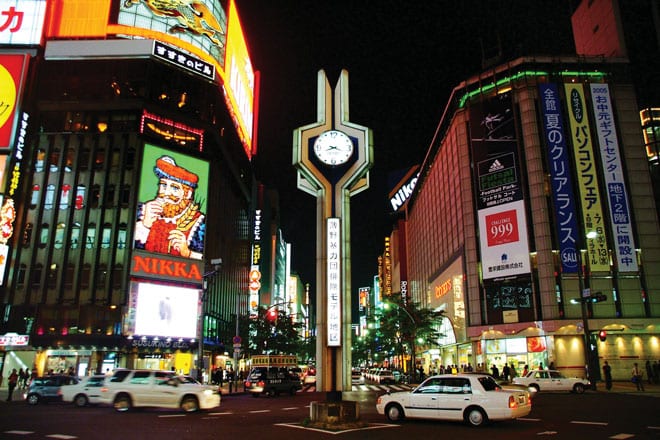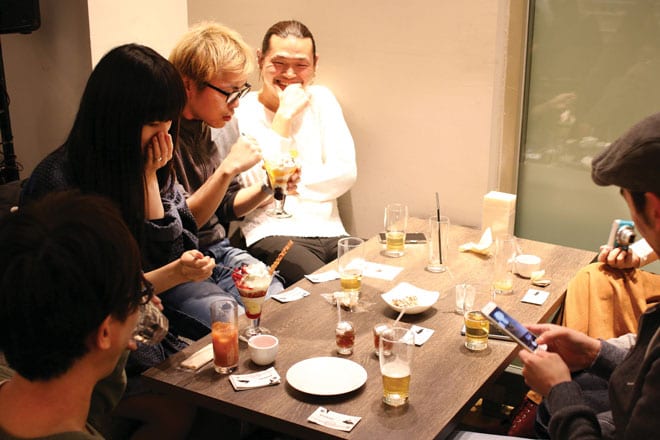 How she started the parfait committee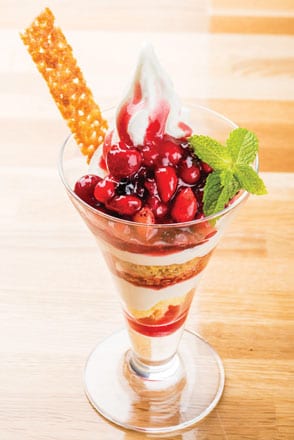 My day job is producing and writing for the music technology company Crypton Future Media, which created Hatsune Miku, the famous blue-haired virtual singer you'll see all over Japan. My boss is a supporter of amateur creatives, so he set up a café space for them in October 2014. He also wanted us to promote the café without using the power of Hatsune Miku.
I was put in charge of this marketing effort. I wanted to take advantage of the café's house-made parfaits. We brainstormed and thought it would be a good idea to start a committee to create more awareness of shime parfait.
So in August 2015, we launched the Sapporo Parfait Promotion Committee (http://sapporo-parfait.com), with a few other cafés joining us. The following month, we started our website and set up a stall at a big food festival. We also sent out a press release highlighting this unfamiliar parfait culture to 50 media organisations. Big names, like Yahoo News and NHK, got in touch and we were on the news a few days later.
Things took off after that. We've since been interviewed by many TV programmes in Japan as well as other places, such as Hong Kong, Malaysia and Thailand. I think there's been a lot of interest from people outside of Sapporo because Instagram is so huge and parfaits are so pretty and photogenic. And of course, everyone loves Hokkaido ice cream! Most of parfaits here use soft-serve ice cream made from fresh milk and abundant seasonal fruit.
What's next? The committee now has 26 shime parfait parlours. We're taking part in many food fairs in spring. We want to start our website in English. And we've been asked by local cities, such as Shizuoka and Osaka, to collaborate on regional shime parfait. Recently, two Sapporo parfait parlours also opened in Tokyo offering shime parfait.
We can see that shime parfait is now becoming very popular across Japan, thanks to this growing awareness. Our ultimate aim is to create a new food movement here in Sapporo, Japan and the rest of the world. We hope that shime parfait becomes the next best thing after ramen and sushi!"
(TEXT  Denyse Yeo)