Jun 25, 2018
Take home a piece of Shiga with you.
Pearls from Jinbo Pearls
Saltwater pearls may be beautiful but are actually more commonplace than freshwater pearls, such as those sourced from Lake Biwa. These pearls are usually cultivated for three to four years inside their shell (unlike saltwater pearls, which are cultivated for one to 1.5 years). The result is an exquisite and refined treasure that is highly sought after by collectors across the world.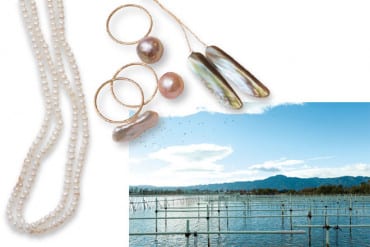 Jimbo Pearls
3-4-28-201, Chuo, Otsu City,
Shiga 520-0043
Tel: 077-523-1254
Ayumaki from Ayuya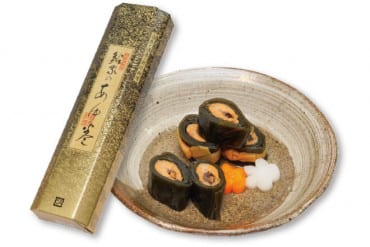 This traditional snack is typically enjoyed on special occasions, with a side of sake. It comprises akkeseri (a type of trout found only in Lake Biwa) that has been simmered in a blend of soy sauce and mirin before being wrapped in a thick strip of kombu (sea kelp).
Ayuya
4187 Yoshikawa, Yasu City,
Shiga 524-0292
Tel: 077-589-5600
Funazushi from Sakamotoya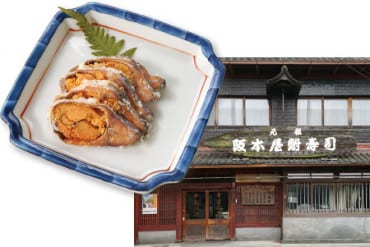 Available only in Shiga Prefecture, funazushi is made with nigorobuna, a fish native to Lake Biwa. Sakamotoya, which has 150 years of history, has preserved the traditional way of making funazushi. The fish is pickled in salt to draw out moisture, then compressed with steamed rice to encourage fermentation. While the smell of funazushi takes a bit of getting used to, this delicacy is said to aid digestion because of the lactic acid that is produced during the fermentation process. 
Sakamotoya
1-5-21, Nagara, Otsu City,
Shiga 520-0046
Tel: 077-524-2406
Sake from Tomita Brewery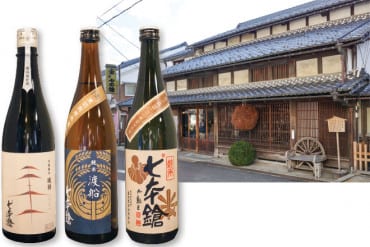 With a history that dates back over 400 years, Tomita offers top-quality sake, especially the Shichihonyari (七本槍). At this brewery, the rice is sourced from four different first-rate producers in Shiga Prefecture while the water is piped in directly from its own well. While the brewery has a regular rotation of 10 sake labels, be sure to enquire about its seasonal brews, which are just as delightful. Watch OISHII TV
Tomita Brewery
1107 Kinomoto Kinomoto-cho,
Nagahama City, Shiga 529-0425
Tel: 0749-82-2013
Shoyu from Daiko Shoyu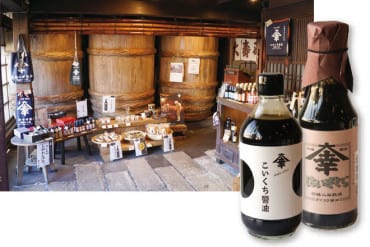 In today's industrialised age, many food production processes undergo mechanisation. However, Daiko shoyu continues to be a stickler for tradition. At this 165-year-old brewery, the soy sauce goes through an ageing process in cedarwood barrels, lending the product its subtle fragrance and flavour. 
Daiko Shoyu
1137 Kinomoto Kinomoto-cho,
Nagahama City, Shiga 529-0425
Tel: 0749-82-2012
Asamiya tea and sweets from Yamamotoen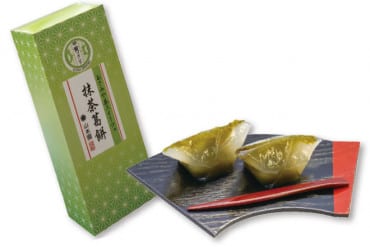 This tea, which is indigenous to the region, has a rich, fragrant aroma and an elegant, sophisticated flavour. It is best enjoyed with the delectable Matcha Kuzumochi, a traditional sweet made with arrowroot powder and stuffed with matcha sweet bean paste. 
Watch OISHII TV
Yamamotoen
1137 Kinomoto Kinomoto-cho,
Nagahama City, Shiga 529-0425
Tel: 0749-82-2012
Chilli powder and hot sauce from fm craic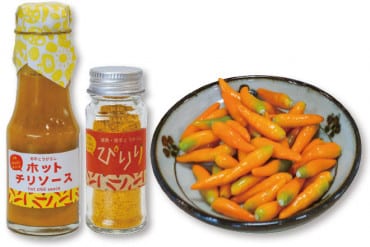 Sample 'yuzu piriri', fm craic's chilli powder made of Yahei Togarashi and blended with yuzu peel—this fragrant seasoning is great for hot pot meals.
Or try the fiery hot sauce made with 100 per cent fresh chilli and especially toothsome when paired with pasta or pizza.
fm craic
1-2, Takamatsu-cho, Konan City,
Shiga 520-3211
Tel: 0748-75-8810
Cheesecake from Chou Chou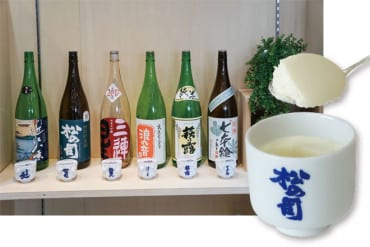 Cheesecake made with sake husks may sound a little odd but it's actually ingenious… and delicious! Sake husks are usually discarded after the brewing process yet are rich in nutrients. This is why the team at Chou Chou decided to use sake husks—sourced from a cluster of sake breweries in Shiga Prefecture—to create a variety of tasty treats, with the most popular being the cheesecake. This rich, creamy dessert has won many awards, including "Best Gift Product from Shiga".  Watch OISHII TV
Chou Chou
786-1 Kamihaneda-cho, Higashiomi City,
Shiga 527-0082
Tel: 0748-20-3993