OISHII Select!
OISHII has visited many places in Japan and has selected the best Japanese Ingredients for you to buy here in Singapore. Enjoy the Japanese OISHII made with all their heart and soul by the producers.
This time "OISHII Select" introduces Kawaguchi Natto Rice Crackers and Dried Natto.
If you like natto, or even if you don't like it, or even if you're new to natto, this is a good recommendation!!
About Natto
Secret to silky smooth skin! A strong ally for beauty and health!
Soybeans have long supported the health of the Japanese people. Natto is one of the most popular soybean foods in Japan, and it has an overwhelming number of health benefits. In addition to the nutritional benefits of the soybean itself, natto has many other benefits that only fermented foods can offer. It is said to be effective for beauty, health and even cancer.
Kawaguchi Natto Rice Crackers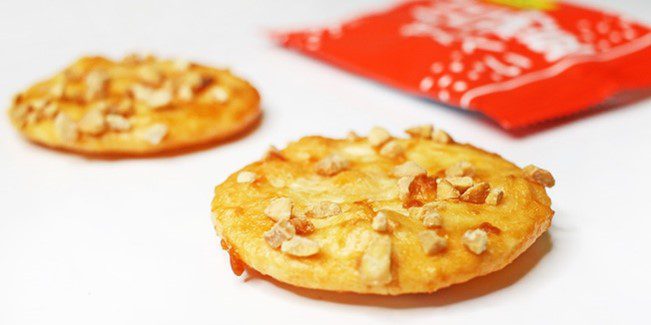 Healthy & Yummy!
The best products made by a company that produces rice, natto and miso in Miyagi prefecture in Tohoku.
These natto crackers are made from 100% Miyagi-grown Uruchi rice and have a miso flavoured base topped with dried natto.
These crackers are bite-sized, about 6cm in diameter.
When you open the package, you can smell the aroma of natto. The crispy texture and sweetness of the miso is followed by the delicious taste of natto, which slowly spreads in your mouth.
The aftertaste is refreshing and easy to eat, and it is suitable for everyone from children to the elderly.
Lineup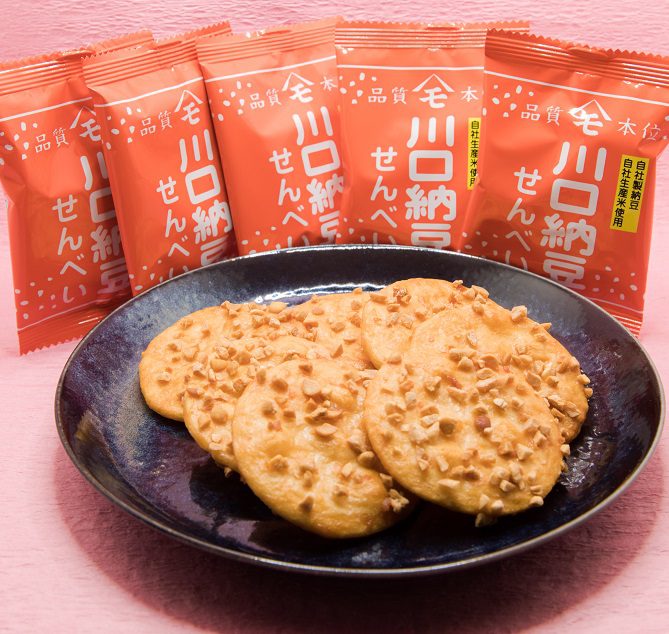 ●6packs -S$8.03+GST
●15packs -S$20.09+GST
*Shipping fee: S$10.00
sold out
Kawaguchi Dried Natto
Hit products in Japan!
This product was first introduced on TV as a favourite product of Japanese fashion model Hikari Mori and has become very popular among women as a beauty and health product!
Lineup
①Dried Natto (Crushed)/65g -S$11.53+GST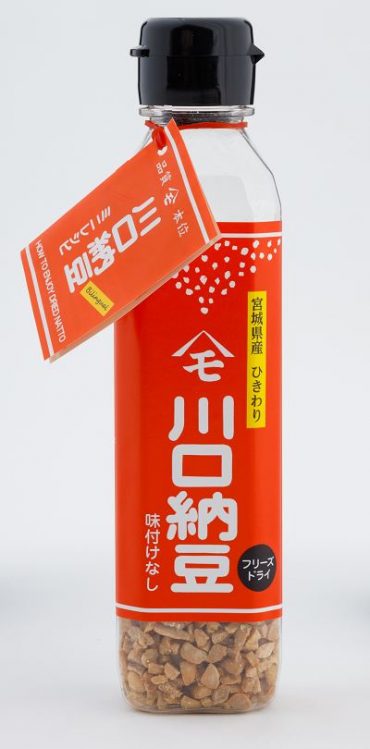 >>Buy Now!
②Dried Natto (Powder)/75g -S$13.01+GST


sold out
③Dried Natto (Whole)/75g -S$10.91+GST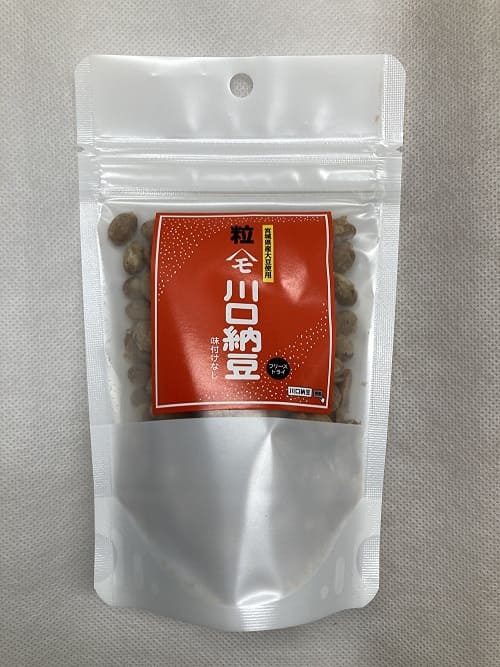 sold out
*Shipping fee: S$10.00
How to EAT?
A quick sprinkle!
Pasta, pizza, fried rice, toast, omelette and even as a topping for soft serve ice cream!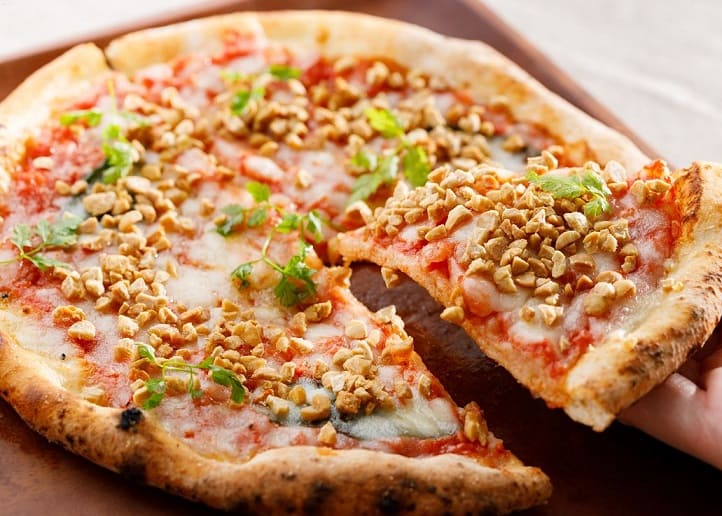 In Singapore, a quick sprinkle as a condiment to your favourite local food to increase their nutrient value!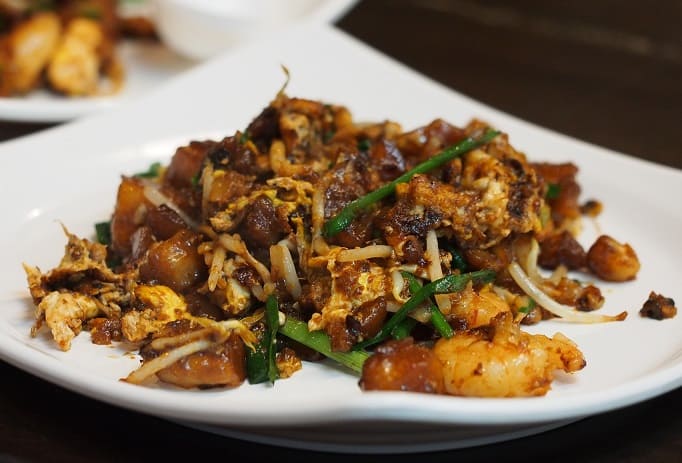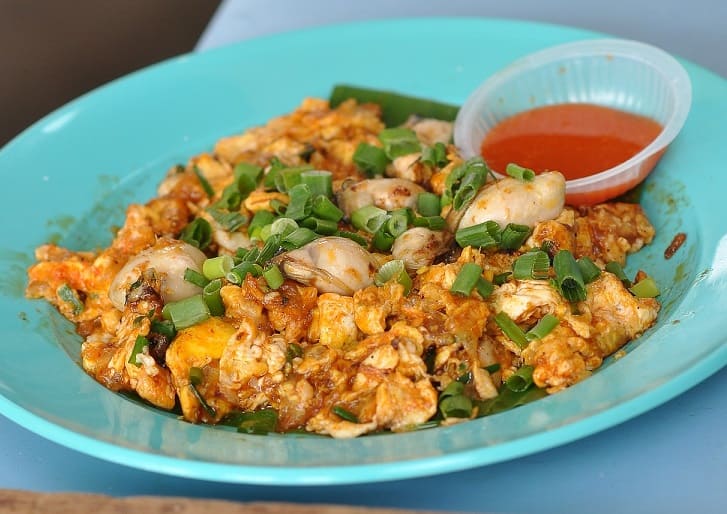 |  Some Recommendations  |  Dried Natto (Whole)  |  Dried Natto (Crushed)  |  Dried Natto (Powder)  |
| --- | --- | --- | --- |
|  Any Porridge (e.g. century egg porridge)  |  Highly Recommended  |  Recommended  |  Recommended  |
|  Any soup (e.g. Old Cucumber soup, Miso)  |  Recommended  |  Highly Recommended  |  Highly Recommended  |
|  Noodles (e.g. Hokkien Noodle, Char Kway Teow, Pasta)  |  Highly Recommended  |  Highly Recommended  |  Recommended  |
|  Rice (e.g. Fried Rice)  |  Highly Recommended  |  Highly Recommended  |  Recommended  |
|  Pizza/Toast/Omelette  |  Highly Recommended  |  Highly Recommended  |  Recommended  |
|  Dessert (e.g. soft served Ice Cream)  |  Recommended  |  Highly Recommended  |  Highly Recommended  |
Learn more on YouTube