Its complimentary foot baths make this a well-deserved rest point for hikers!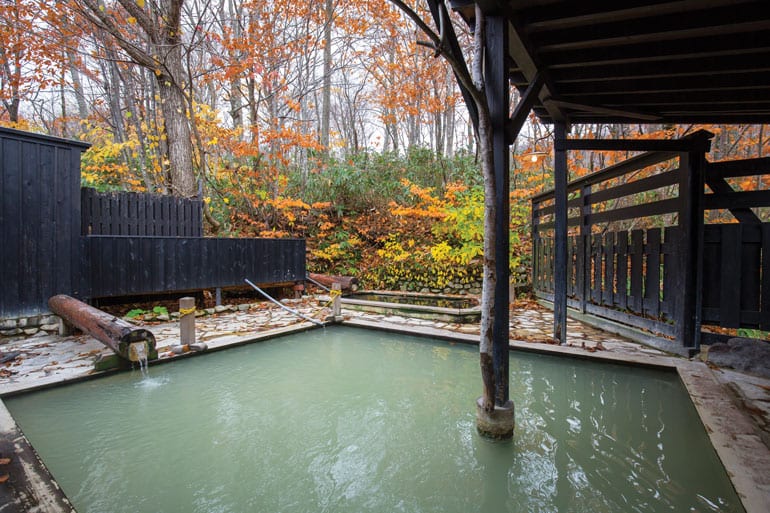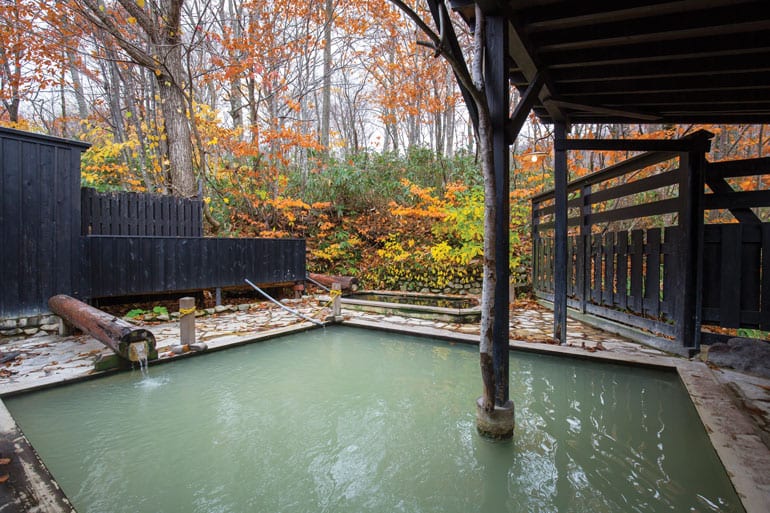 Hiking around Nyuto Onsen Village can take a toll on your tired feet, so why not try out Ogama Onsen's complimentary foot baths? Just a 10-minute soak in this tub can uplift your energy, improve blood circulation and skin conditions. We're told that the owner discovered this foot-bath concept 14 years ago from Nagano Prefecture. Since then, he installed a row of them for the community to enjoy.
Located in the southern part of the Nyuto mountain range, Ogama Onsen is largely made from exquisite cedar wood—
a construction material that's conserved and rarely used today.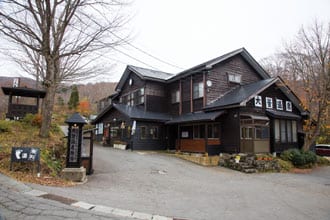 In 1977, the owner acquired an abandoned primary school building and brought over the entire wooden structure before reconstructing it at its current site. The establishment even maintains the old school signs! In homage to the building's scholastic roots, you'll also find a shrine outside with a statue of Kinjiro Ninomiya, a renowed farmer's son who studied hard and became a respected lord in the Edo period (1603-1867).
The four onsen here are evenly split between male-only and female-only baths, so there's enough to go around.
Ogama Onsen
Tazawako Sendatsuzawa Kokuyurin,
Senboku City, 014-1204
Tel: 0187-46-2438