Ceramics artist Takahiro Koga has designed a unique style of sake cups inspired by samurai armour.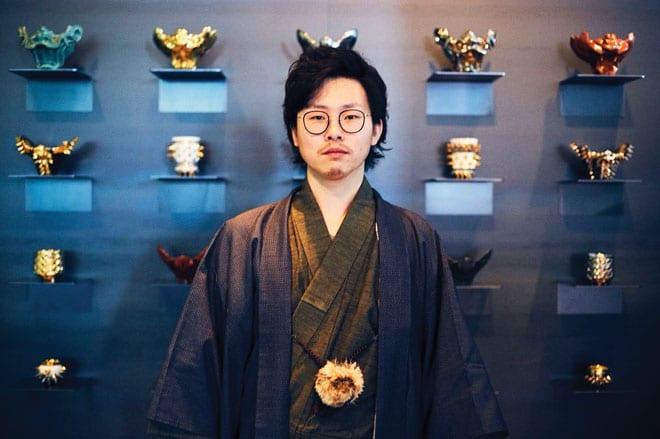 If you've ever had sake, you would have noticed that sake cups, or ochoko, come in different styles and materials. They are often small, round cups made of ceramic, porcelain or glass, or wooden cube-shaped cups known as masu.
However, Fukuoka-born ceramics artist Takahiro Koga has designed something truly unique—a wearable sake cup inspired by the cheek guards, or hohoyoroi, worn by ancient samurai warriors.
Inspired by history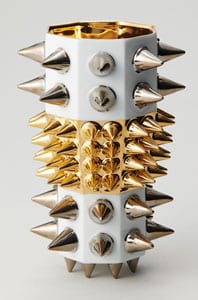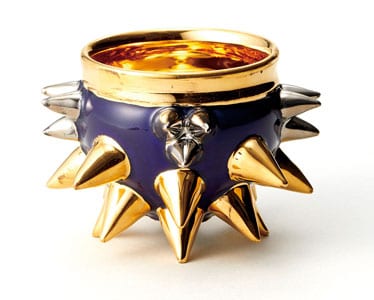 He was inspired by the hohoyoroi when he began studying about the chado, or tea ceremony, which was an important practice of that time period. The mask played a dual role of protecting the samurai's face and also scaring the enemy as it was often designed to look frightening. The 31-year-old has always been a fan of history and loves learning about the samurai era. "I like to infuse the culture of the past generation into my products," he explains.
Koga, who splits his time between his studios in Fukuoka and Kagoshima, came up with the idea for the cups in 2012, after spending time in a workshop in Kagoshima, where the bulk of Japan's samurai armour is currently being produced. "I wanted to create a new experience. Ceramics is not something that can usually be worn but I designed these so that people will naturally want to try them on," he says.
Growing up, Koga was always interested in art and when he had the chance to go to university, he knew he wanted to pursue that passion. However, there wasn't a suitable art programme in his area so he ended up going to Saga University where he studied art and crafts at the Faculty of Education.
Saga Prefecture is well known for both arita and karatsu styles of pottery and Koga had the opportunity to study the craft. "That was my first exposure to pottery and I really got into it," he says. "I felt like I had to keep on creating and I couldn't think of anything else but that."
Enjoying the journey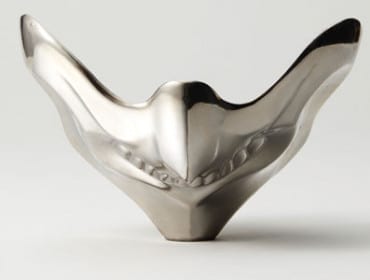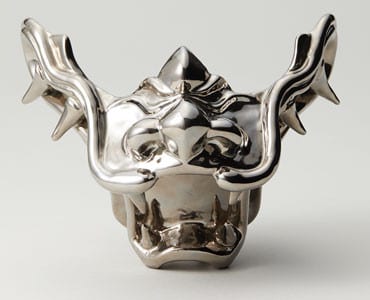 Koga likes working with ceramics and clay because of the unpredictable nature of the medium. He won't always know how the final colour and quality of the end product will turn out because it depends on the temperature and condition of the oven. "Taking the artwork out can sometimes give me a good surprise. It's a journey for me to find out what I have created," he says.
Another motif that appears often in his work is studs or spikes, which he uses to represent power and strength. He typically takes two to three months to create new designs and can make up to 100 pieces of a design before finding the one piece that he's happy with to continue working on.
Koga's work has been showcased at international festivals such as Maison&Objet Paris and Salone del Mobile Milan. He's now keen to exhibit his work at contemporary galleries around the world such as in Hong Kong and New York. "I want my art to be seen by many people," he says.
(TEXT Pearlyn Tham Photography Makoto Miura)