Jul 1, 2014
Hot, humid, bustling … and beautiful? Yes, summer in Japan is unlike anything you've experienced in other parts of the world. Here's why.
The warmest season of the year often means most people would be staying indoors, away from the blistering heat. And in countries like Japan where summer translates to daytime temperatures of 30°C – 35°C, avoiding any kinds of busy outdoor activities seems like a sensible choice. Well, nothing could be further from the truth. Packed with near-daily firework displays as well as large-scale dance and music festivals, summer is one of the liveliest and most vibrant times of the year in Japan.
Festival Galore
When you roam the streets of Japan in summer and notice some Japanese women dressed in yukata – also known as summer kimono – just follow them and you'll be led to one of the many summer festivals held across the country.
Some summer festivals are stretched to last an entire month, including the Gion Festival in Kyoto, and the Sumiyoshi Festival in Osaka, both of which taking place in the month of July. Another popular festival in July is Hakata Gion Yamakasa, held in Fukuoka from July 1 to 15. The highlight of this festival, which has had more than 750 years of history, is the competition on the last day – it involves racing through a 5km course on the streets of Hakata while carrying a one-tonne yamakasa (portable shrine).
One of the biggest summer festivals in Japan is the Bon Festival, also known as Obon, a three-day event whose start date varies according to the different regions of Japan. A 500-year-old tradition, Obon involves paying respect to the spirits of one's ancestors and typically includes a dance known as Bon Odori.
If you could only attend one Bon Festival, it's got to be at the Tokushima prefecture in Shikoku from August 12 to 15. Called the Awa Dance Festival – or Awa Odori – it is the largest dance festival in Japan, drawing over 1.3 million tourists every year. Along with the choreographed dancers dressed in traditional Obon costumes, you can expect to see a musical ensemble playing traditional Japanese instruments such as taiko drums and shinobue flute.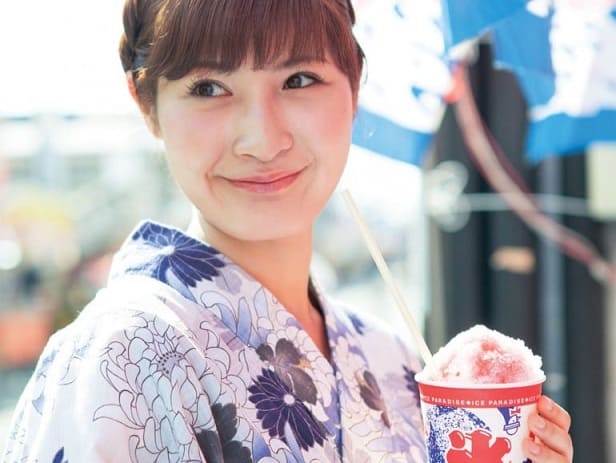 Season of Fireworks
Fireworks are commonly used to ring in the New Year around the world – except in Japan. But in the months of July and August, the night skies are lit by spectacular firework displays, each lasting up to two hours. An integral part of summer in Japan, these firework displays often attract hundreds and thousands of spectators with their excellent craftsmanship and unique designs, such as cartoon characters like Hello Kitty!
One of the popular displays is the Yokohama International Fireworks, held in mid-July at Yamashita Park, Yokohama. Designed to mark the arrival of summer to the Port of Yokohama, it features over 6,000 fireworks launched from the waters. Another much-loved display is the Sumida River Fireworks Festival in Tokyo. Steeped in more than 280 years of history, this event draws nearly one million people every year.
Eat to Chill
The locals beat the heat with kakigori, a popular summer dessert made up of finely shaved ice topped with syrup, sweet red beans and ice cream. Other summer dishes include cold somen, hiyashi chuka (cold ramen) and rei-shabu (cold shabu shabu). Of course, there is so much more to Japan's summertime culinary offerings than just cold dishes, as you're about to find out in this summer issue of Oishii magazine. Join us as we take you on a gastronomical journey to some of the hottest, most refreshing dishes. Enjoy!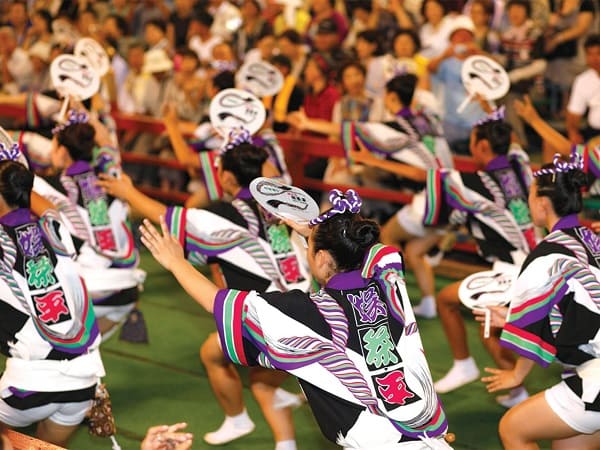 TEXT: TAN LILI