Edward Liu, Group Managing Director of Conference & Exhibition Management Services (CEMS), shares what to expect at the inaugural Restaurant Asia 2019.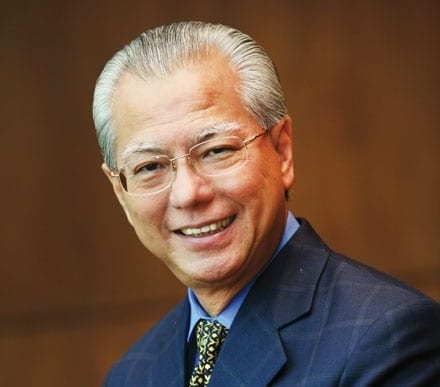 "I have been running trade shows for the past 42 years. I was the first elected president of SACEOS (Singapore Association of Convention and Exhibition Organisers and Suppliers) in 1981 when the association was first formed. I was also the president of the Asian Federation of Exhibition & Convention Associations (AFECA) for eight years; I stepped down three years ago. Most recently, I was inducted into the Hall of Leaders by the Events Industry Council (EIC) of the US. I've even been referred to as The Exhibition Man by a local newspaper!
In 2019, we will be holding the inaugural Restaurant Asia, in partnership with the Restaurant Association of Singapore (RAS). The three-day event, from 21 to 23 March, will be held at Marina Bay Sands Expo & Convention Centre, and it'll be open to RAS members as well as the restaurant industry throughout Asean.
Ushering in the era of transformation
The theme for the inaugural event is 'Innovative Transformation in the Food Services Industry'. The Singapore Government has introduced the ITM (Industry Transformation Maps) for various industries, including the food services sector. The key issue in Singapore for this industry is the manpower crunch. If restaurants cannot find workers, they cannot run a business. We have to innovate and try and transform the industry by using less manpower. However, in order to provide the same quality of food and services using fewer people, we need to adopt new solutions. We must collaborate and level up the food industry.
Though I'm not an expert, I expect that in the coming years, Singapore will need to come up with even more innovative menus to cater to the millions of tourists who visit our shores yearly. As for Japanese cuisine, I believe that it's slowly being integrated into the local scene such that we will likely have our own uniquely Asian delicacy.
Expect lots of innovation
Trade visitors can expect to see and experience some of the more innovative products and food services being displayed by global suppliers. In addition, they can also attend seminars and workshops with plenty of takeaways in terms of new products and solutions. We are expecting 120 exhibitors, of which, conservatively, 20 will be from Japan. We are working with two Japanese consultancies in Singapore, including Media Japan, to bring in Japanese producers. We also have an advisor, the former managing director of JETRO (Japan External Trade Organization) Singapore, who is assisting us to reach out to various Japanese associations.
The unique selling point of Restaurant Asia is that the event is being organised by the industry association for the industry. The organising committee is co-chaired by Mr Andrew Tjioe, who is the President and CEO of the Tung Lok Group, and myself. Andrew is a renowned restaurateur with over 30 years of experience, and as the past president of RAS, he is the industry personified. He knows exactly what's good, what needs to be done and what ought to be brought into Singapore for the enhancement and improvement of the industry. We have a lot of experience in our respective trades and are coming together to make this event a success."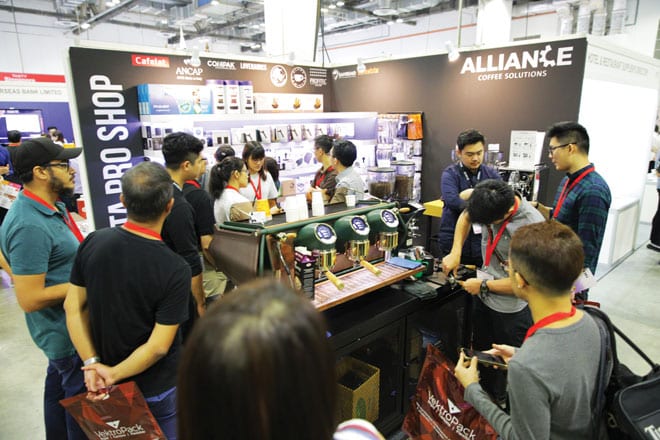 (TEXT  SITI ROHANI )