Onomichi, an illustrious port city in eastern Hiroshima Prefecture, evokes an old-world charm with its rustic buildings and ancient temples. There were
81 temples at its peak but only 25 remain, all of which are accessible on the 2.5-kilometre Temple Walk. The most famous is Senkoji Temple, said to be built in AD 806, which sits atop Mt Senkoji. Legend has it that a glittering diamond at the top served as a guide for ships. Today, instead of a gem, a cable car runs from the peak every 15 minutes, taking you on the short but scenic ride up to Senkoji Temple and Park.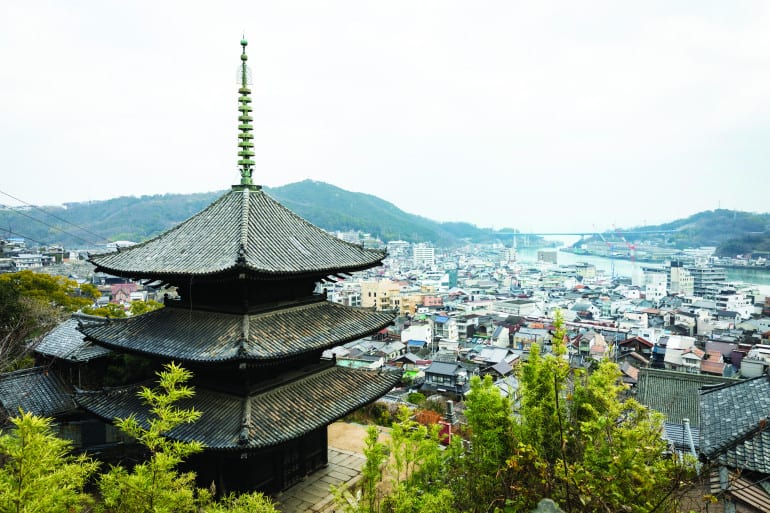 At the top, head to the observation deck and take in the magnificent view of the sea, surrounding mountains and dockyard on Mukaishima, one of Onomichi's three islands. In the distance, you can see the start of the Shimanami Kaido. Be sure to stop by the Lovers Sanctuary and make a wish for romance. Then take a stroll down the hill and explore curious sights such as Cat Alley, where you'll find a sake bar, a souvenir shop and many cats—some real, some made of stone.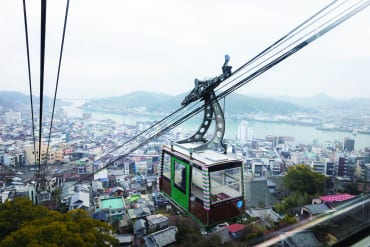 Onomichi was associated with several prolific authors, including Fumiko Hayashi, and it was also the setting for the 1953 film, The Tokyo Story. For those looking to discover the city's culinary delights, try its speciality, Onomichi ramen, which uses flat noodles and has bits of pork fat in a soy sauce-based soup. The area is also famous for lemons and other citrus fruits, so you'll come across many products featuring these ingredients.