Ehime Prefecture lies just across the Setonaikai from Hiroshima Prefecture. Despite their proximity, they lie on two different islands—Hiroshima is on Japan's largest island of Honshu while Ehime is one of the four prefectures that make up the smallest island, Shikoku.
The mikan, a type of orange, is the most prominent agricultural product here. You know you've entered the land of mikan when you see images of the orange mascot, Mican, everywhere the moment you arrive.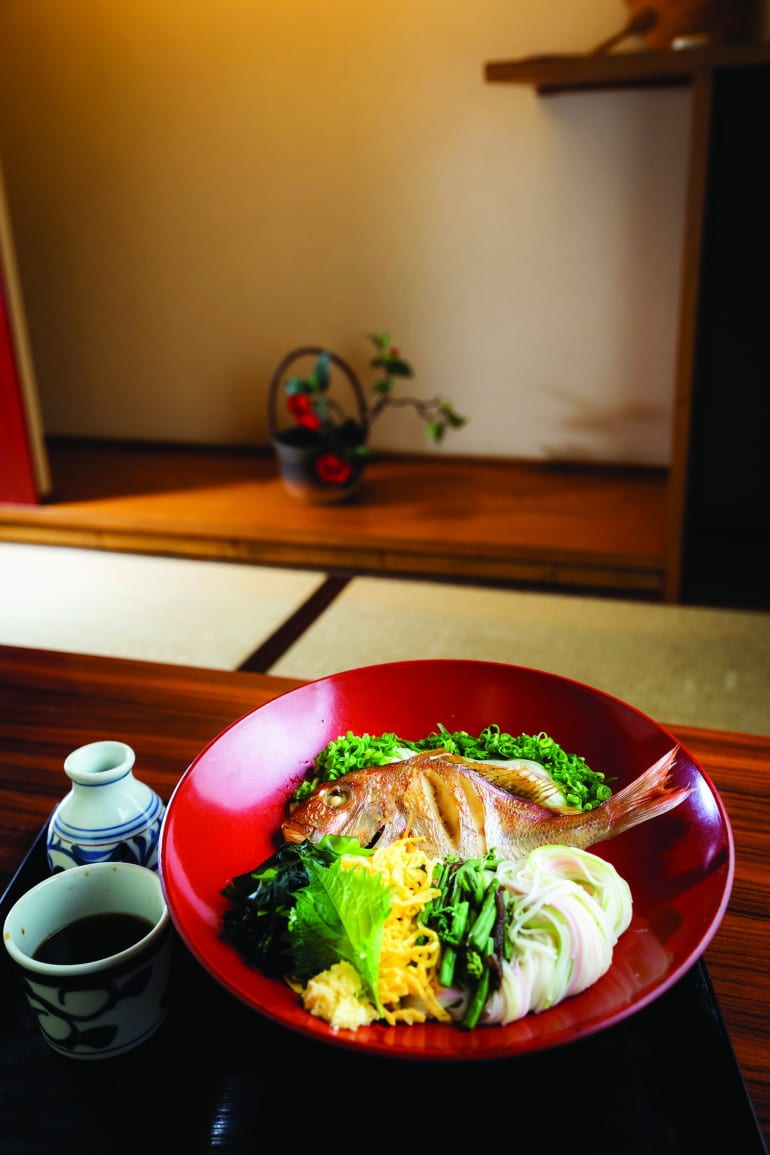 Tai is another prized ingredient and the fish appears in several delicacies, including tai meshi (sea bream rice) and tai somen, a soup dish with colourful noodles. Goshiki, a restaurant in the capital city of Matsuyama, is famous for both dishes. To enjoy tai somen, first add some dashi to the tai stew, then mix the fish meat with the five-coloured noodles. Dip the noodles in sauce and slurp up that tai goodness.
Ehime is a diverse area, with a cosmopolitan city, coastal and mountainous areas, all located within easy reach. It's home to the oldest onsen in Japan, Dogo Onsen, which dates back 3,000 years. Its famous three-storey public bath, which served as an inspiration for Aburaya in Studio Ghibli's Spirited Away, is undergoing repairs, but visitors can access a newer public bath or enjoy the ones provided by a ryokan.
Tobe, a 40-minute drive from Matsuyama, is known for the indigo blue ceramics of tobeyaki. Ozu, a 40-minute train ride from the capital city, boasts a charming old town and a historical villa, while nearby Uchiko has preserved several of its culturally significant buildings.