Jun 1, 2019
Anthony Wong, hotelier-turned-restaurateur and CEO of Creative Eateries, is taking Japanese cuisine across South-east Asia while keeping it authentic.
"In 2007, I tried yakiniku (Japanese charcoal grill cuisine) for the first time in Tokyo and loved it. Prior to that, I had been operating Thai and Western restaurants and thought about having a Japanese restaurant in my portfolio. That dinner was the best BBQ meal I had as it allowed diners to appreciate different cuts of meat at once.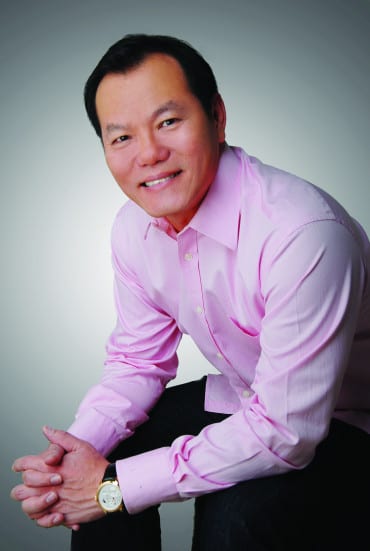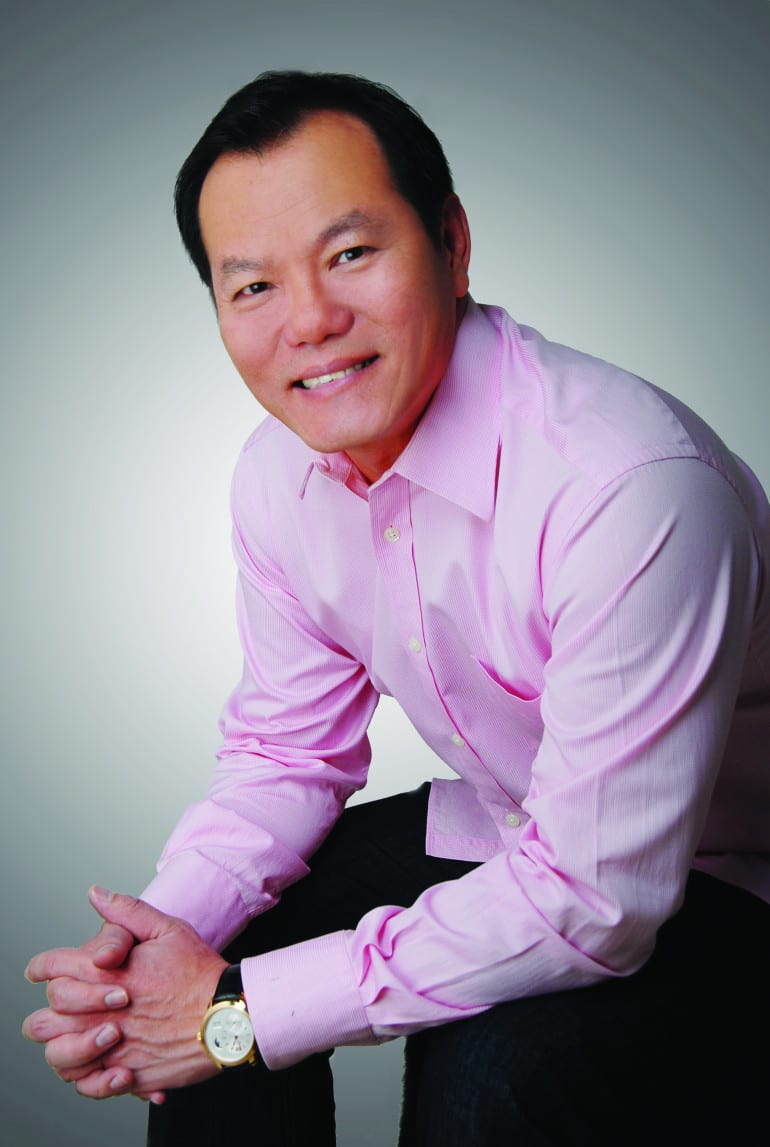 Nine months after that, we opened Tajimaya, a yakiniku restaurant at VivoCity. From the beginning, it was very well-received. It's a nice experience to cook your own meat over a charcoal fire to the doneness you prefer.
Within the first month, we were profitable. We realised we could run a Japanese restaurant on our own. Our second Japanese restaurant was at Marina Square. I looked at the traffic flow and real estate, and came up with an all-you-can-eat sukiyaki concept.
Today, we have 20 Suki-Ya outlets in the region, including Malaysia, Singapore and Taipei. It's popular because it's interactive: People enjoy each other's company while they are preparing their food. The food is clean and healthy, and the salad bar appeals to many.
Whether a customer spends $50 or $5, it must be value for money. The food standard and quality consistency must be there.
Suki-Ya offers free flow of chicken, pork and vegetables, rotated regularly. We have different types of meatballs because we discovered people liked them. We experiment with different things, like bringing in a special glass noodle. We go to food fairs in Tokyo to try new products ourselves. Then we come back and ask our importers to bring them in for us.
Japanese food is not like other cuisines that have lots of frying, strong-flavoured sauces or spicy pastes. If the quality is not there, a discerning palate can easily detect it. Turnover of the produce is very important. We control our kitchens' purchasing tightly. We know what we need on a daily basis, so chefs don't need to order for five days and store.
More Japanese eateries to come
We have plans to build another yakiniku restaurant by the end of the year, as well as open more Suki-Ya outlets in Malaysia and Taiwan, possibly even in Manila. (Creative Eateries won the Franchising and Licensing Association Singapore's 2018 Franchiser of the Year award.)
Our third Rocku Yakiniku outlet in Kuala Lumpur is likely to open in July. We have two there and one in Cambodia. Rocku targets a younger crowd. The price is more affordable, a three-piece band performs while customers dine, and we encourage games and beer-drinking to lighten up the dining experience.
We don't adjust the taste of our Japanese food to suit the market. We offer a very true Japanese experience. If, in KL, someone wants sambal belacan to eat with their meat, we don't allow it. When one customer in Singapore wanted local soy sauce with their shabu shabu, we said we didn't have it, and he was a bit upset. But we're a Japanese restaurant, it's just not right, so you have to say no.
The only exception is the soup. If you go to a shabu-shabu restaurant in Tokyo, you get a choice of one soup. They believe that beef should be in one type of stock and seafood should be taken in a clearer kombu stock. It's not like steamboat. But some Southeast Asian traditions are hard to break: We find our customers put raw ingredients in everything, so we give in to what they prefer.
The F&B industry in Singapore is becoming very crowded. You have to be on top of things. I eat in my restaurant almost every day, sometimes twice a day. I pick my food and invite people to eat with me. They are my guinea pigs.
In the past, all-day dining Japanese restaurants offered everything from sashimi to tonkatsu. Now, restaurants specialise in just one item—you either do very good tempura or yakiniku. I wish I knew what's the next big thing. But if I had a chance, I'd like to do Japanese-inspired cuisine based on tofu."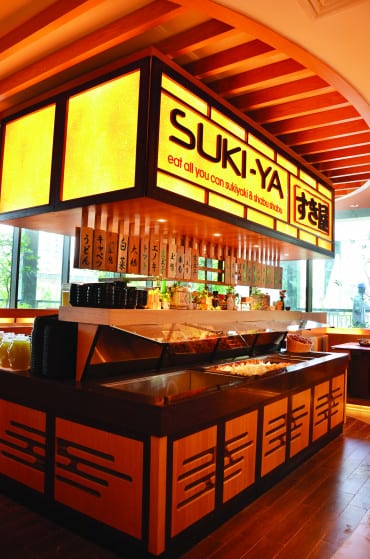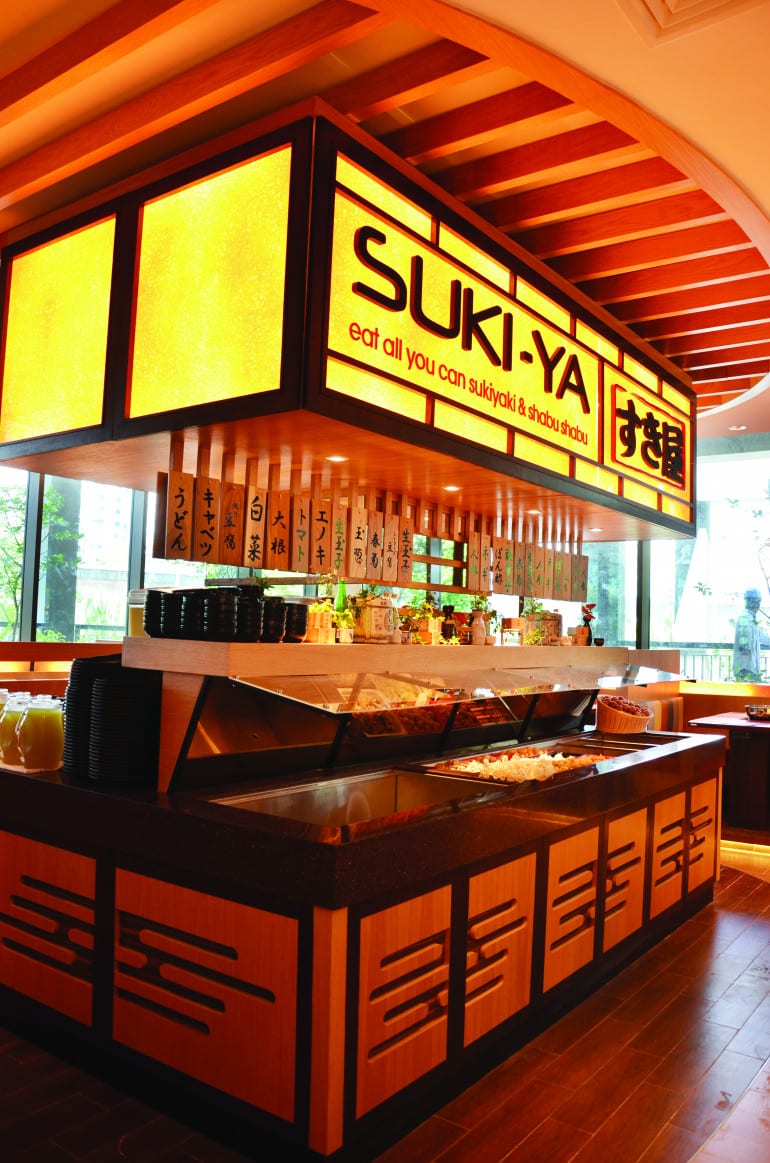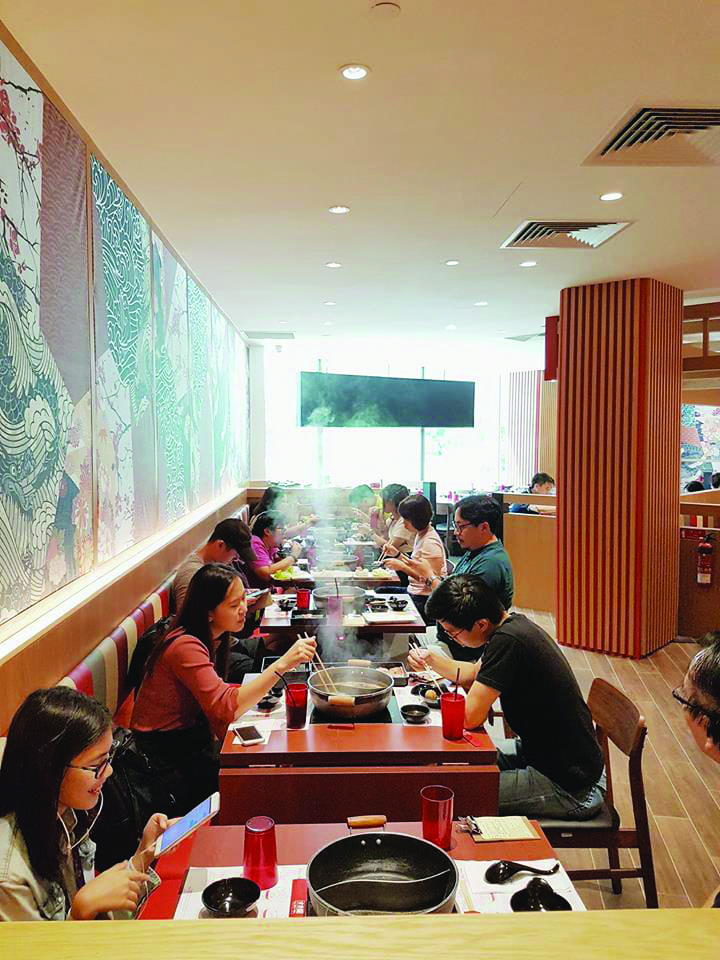 (TEXT SITI ROHANI )