Kajika-tei
Enjoy a meal with a view at this quaint eatery, located beside the Oda river in the town of Oda in Uchiko-cho.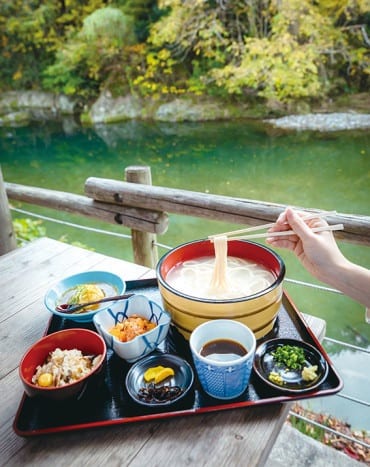 They serve a unique local dish called tarai udon — "tarai" refers to the name of the wooden bowl the udon noodles are served in. You dip the slippery udon in the dipping sauce that's made of dried anchovies, dried shiitake mushrooms and soya beans. To complete the flavours, the dish is topped with yuzu, chives and ginger.
Kajika-tei
251-1 Teramura, Uchiko-cho,
Kita-gun, Ehime 791-3502
Tel: 0892-52-2090
Nishiki Iwamoto Matsuyama Ramen Bar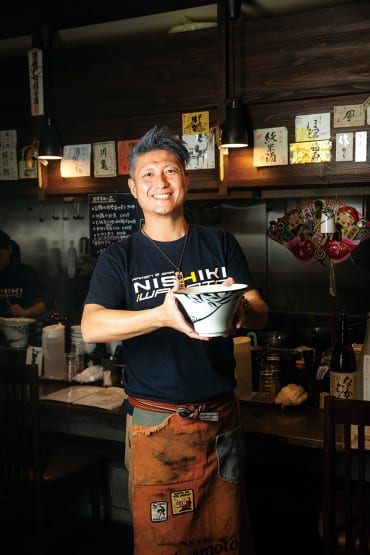 This charming eatery has the distinct honour of being the only ramen bar listed in the Michelin Guide's Bib Gourmand category for Hiroshima/Ehime. The speciality here is tai shio ramen. Tai, or sea bream, is the prefecture's top produce and is of special importance in Japan because tai has the same sound as the word "celebration". The soup is light yet flavourful and once you're done slurping up the noodles that are specially brought in from Kyoto, you can order a bowl of rice to add to the remaining soup to soak up all that umami goodness.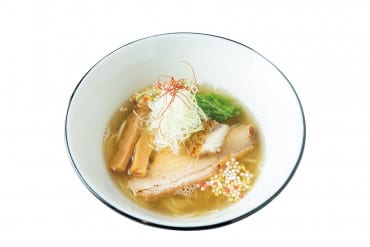 Nishiki Iwamoto Matsuyama Ramen Bar
2-7-2 Ichiban-cho,
Matsuyama City, Ehime 790-0001
Tel: 089-961-1940
Noshima Suigun Restaurant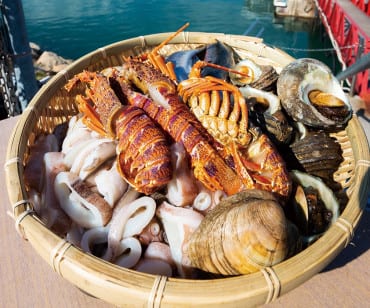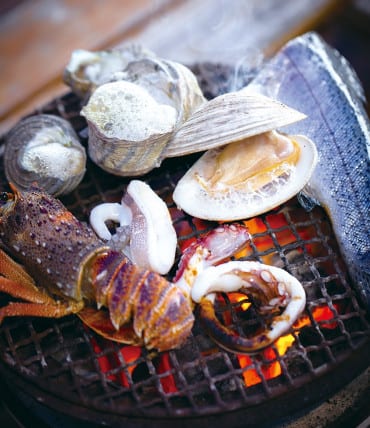 You really can't get any fresher than this — a bounty of fresh seafood that's just been caught from the surrounding Seto Inland Sea waters of Oshima, then grilled right in front of you at the table! Tuck into succulent grilled octopus, ise lobster, clams, turban shells and various other types of shellfish, and savour scallop, salmon and prawn sashimi that still taste of the sea.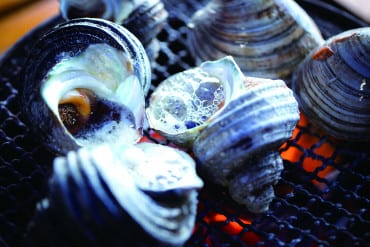 Noshima Suigun Restaurant
1293-2 Miyakubo, Miyakubo-cho,
Imabari City, Ehime 794-2203
Tel: 0897-86-3323
Hozumi-tei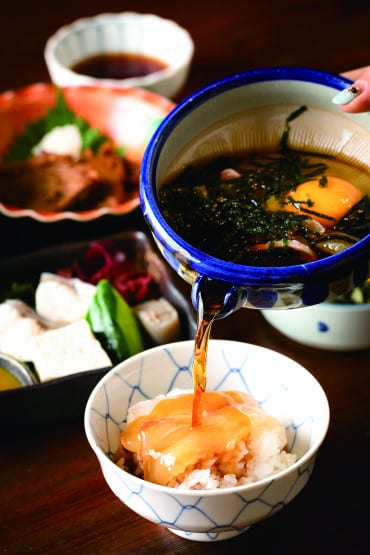 Uwajima tai meshi, or sea bream rice, is a speciality dish that's popular at this restaurant in Uwajima City, 90 kilometres from Matsuyama City. It differs from a similarly named dish available in the rest of Japan. Here, the dish is a fresh tai sashimi that you dip in a sauce made of raw egg, soya sauce and dashi, which you then eat with rice. You can also try shark, or jyakoten, and a special sushi where, instead of rice, the fish is laid on top of soya bean husk.
Hozumi-tei
2-3-8 Shinmachi,
Uwajima City, Ehime 798-0035
Tel: 089-522-0041
Ryorian Gondo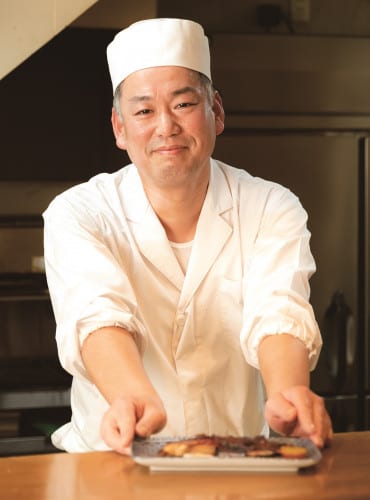 Get comfortable because Chef Masashi Gondo will serve you no less than nine courses during this omakase meal, using ingredients that have been picked to showcase Ehime's finest produce. These include tai, ayu trout and aji, or horse mackerel. The dishes, such as sea kelp roll with tai, keep on coming; before you know it, you've spent four hours indulging. This small eatery in Matsuyama seats a maximum of nine people and was recently listed in the Michelin Guide.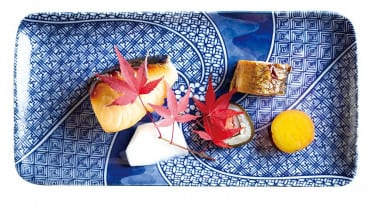 Ryorian Gondo
2−4-2 Ichibanchō,
Matsuyama City, Ehime 790-0001
Tel: 089-933-9151
Yamatoya Honten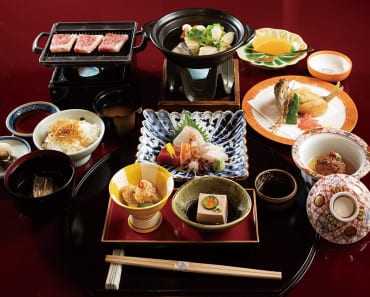 A stay at this traditional ryokan in Dogo Onsen is not complete without the elaborate kaiseki-style dinner, or multi-course feast. The menu changes depending on the season, but you can be sure of fresh ingredients sourced locally and prepared with utmost care. Some options include Kobe beef that you can grill to your preference, fresh sashimi and the local speciality, sea bream.
Yamatoya Honten
20-8 Dogoyunomachi,
Matsuyama City, Ehime 790-0842
Tel: 089-935-8880
Kiri No Mori Kashikobo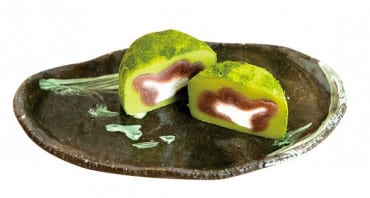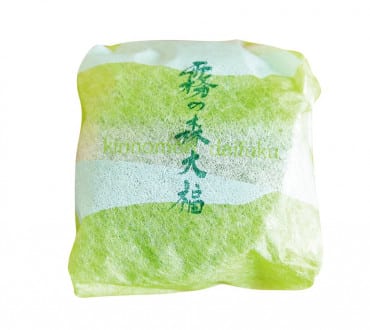 This very popular shop in Matsuyama City draws long queues over the weekend as patrons wait patiently for the hot item, Kiri No Mori daifuku, a mochi-like confectionery. The daifuku here is filled with sweet red bean paste and cream, and covered with matcha (green tea) powder harvested from the store's namesake — "kiri no mori" means "misty forest" — located in the mountains of Shikokuchuo City. Come early to avoid disappointment as the daifuku tend to sell out by noon.
Kiri No Mori Kashikobo
(Kiri No Mori daifuku)
3-3-1 Ookaido,
Matsuyama City, Ehime 790-0004
Tel: 089-934-5567
Murakami Iseido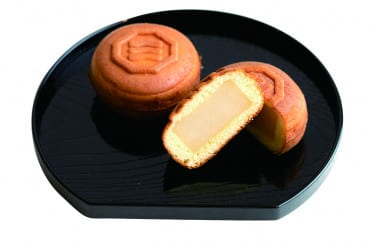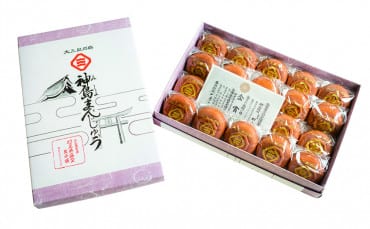 This confectionery shop is located across the Oyamazumi shrine on Omishima island. It serves Mishima manju, a sponge cake with bean paste filling. According to owner Seiko Murakami, the manju is best eaten three days after it's made as that is when the bean paste is most well balanced. Have this tasty treat either with a cup of green tea or with mikan juice.
Murakami Iseido
(Mishima manju)
5452 Miyaura, Oomishma-cho,
Imabari City, Ehime 794-1304
Tel: 0897-82‐0029
Charaku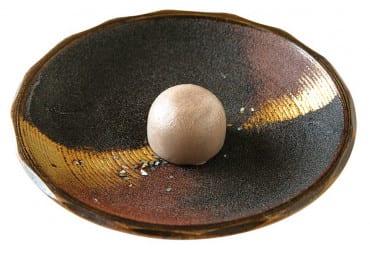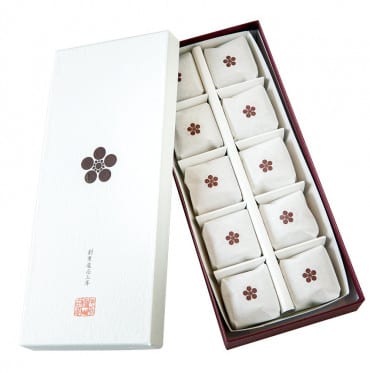 Made with a secret recipe that has been in the family for over 150 years, the Yamadaya manju that's sold at Charaku Japanese tea cafe, located a stone's throw from the famous Dogo Onsen, is slightly sweet with a satisfying red bean paste filling and a light, thin skin. The popular confectionery is served with gyokuro, a green tea that's renowned for its umami flavour and high quality. You can also eat the tea leaves after it's been brewed several times, with a dash of yuzu ponzu sauce.
Charaku (Yamadaya manju)
5-13 Dogosagidani-cho,
Matsuyama City, Ehime 790-0836
Tel: 089-921-5388