You can't say you've visited Hiroshima until you've tasted the local favourite, okonomiyaki. If you've eaten this fried pancake dish elsewhere in the country, you will notice that the version served here is different.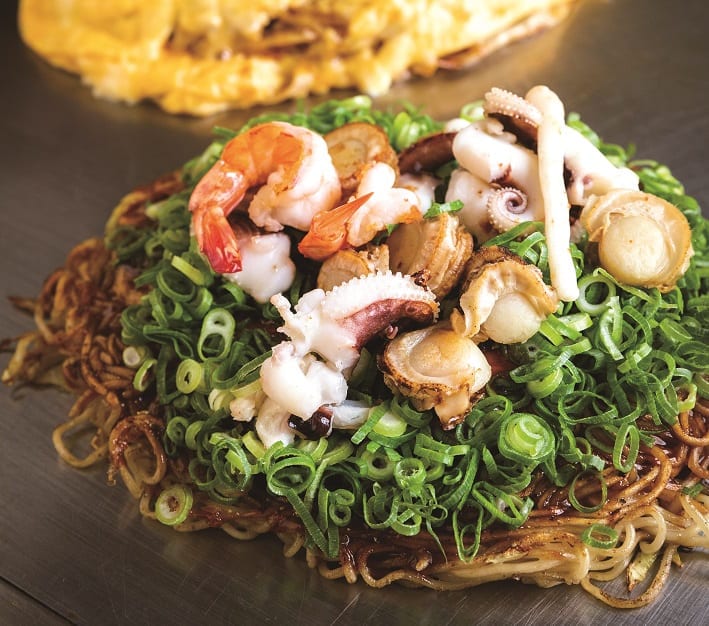 The more common Kansai, or Osaka, style will have all the ingredients mixed together. In Hiroshima, it's an elaborate affair as layer after layer of ingredients — noodles, cabbage, eggs and meat — are piled high onto a pancake-like batter and cooked on a hot iron griddle while you watch. A sweet- savoury sauce is then poured on top. To eat it like a local, you need to wield a metal spatula called hera, which is used to cut and scoop up the okonomiyaki.
One popular spot to try this cuisine is Kasanegasane. The 14-seater eatery is located at Ekimae Hiroshima Okonomi-hiroba, on the south side of Hiroshima station, which has a total of 15 shops dedicated to serving the dish. According to chef Futoshi Okuni, the okonomiyaki must be thick so the cabbage can be stewed inside the mix. The noodles should be crispy and the egg, soft and creamy. He advises diners to skip restaurants that don't have a teppanyaki grill, as those won't give you an authentic okonomiyaki experience.
Kasanegasane
10-1, 6F, Matsubara-cho,
Minami-ku, Hiroshima City,
Hiroshima 732-0822
Tel: 082-568-7838
Let's go to Izakaya Shutendoji
You'll feel very much at home at this 35-year-old traditional izakaya. You can find over 150 different dishes and an extensive collection of sake and shochu. An especially unique dish served here is kowaishi sashimi. Chef-owner Narito Kai came up with a special way of deboning the tiny fish to remove the fine flesh without damaging it.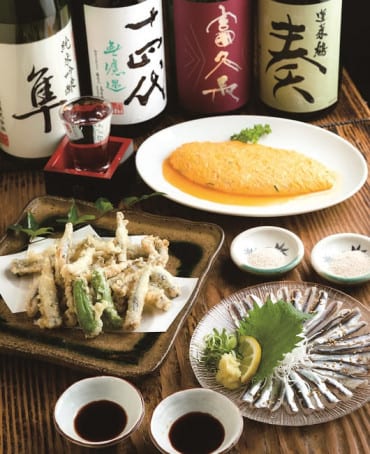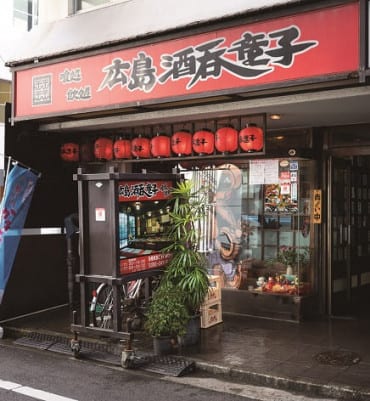 Shutendoji
1-4-25 Ootemachi, Naka-ku,
Hiroshima City, Hiroshima
730-0051
Tel: 082-247-9300