A magical region
Aside from food, Mihama and its surrounds in South Chita offer much to see and do. Stay for a few days and enjoy the beautiful beaches, rugged coastline and sparkling sea.
Light of love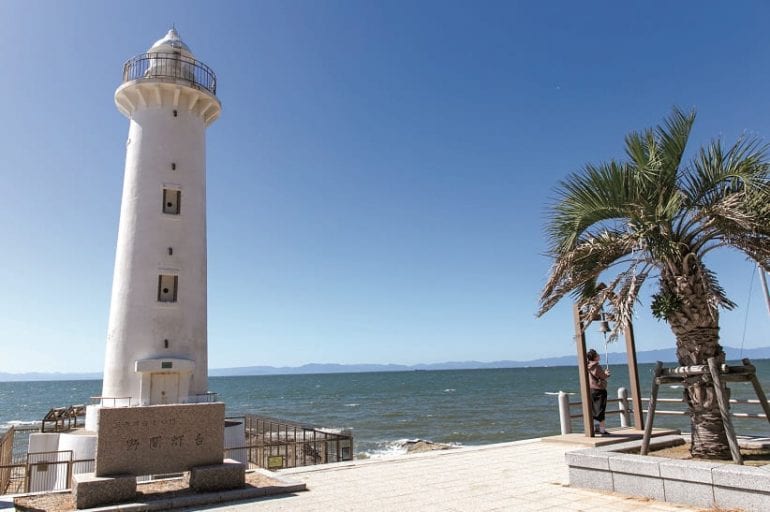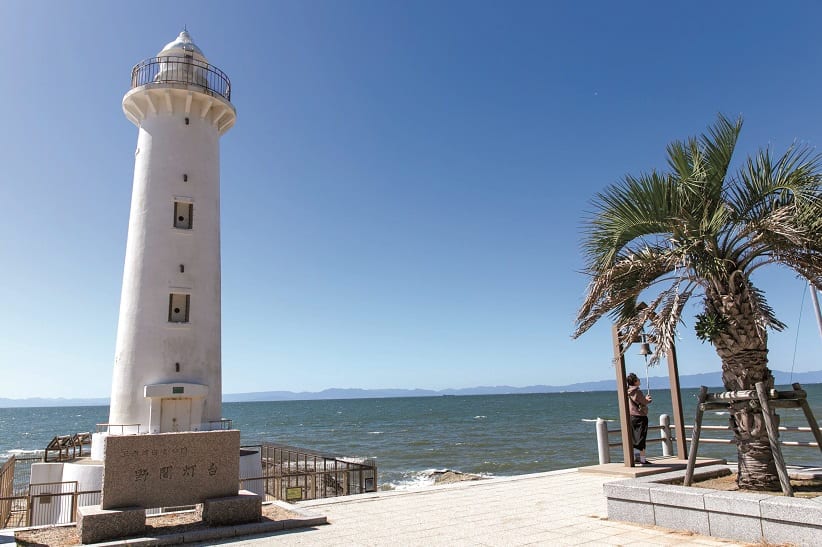 Built in 1921, Nomazaki Lighthouse is the oldest in Aichi Prefecture. It is still functioning today, thanks to a 2008 renovation that kitted it out with LED lights and made it more disaster resistant. Standing 18m tall, this lonely sentinel by the sea is popular with couples who believe that affixing a padlock nearby will be good for their relationship. The original fence collapsed with the weight of them, so the authorities have constructed a sturdy one just for that purpose, on the plaza in front, along with a bell called the "Bell of Bonds". Ring it, put a padlock on the fence and you might be assured of a happy ever after.
Nomazaki Lighthouse
20-1 Iwanari, Onoura, Mihama, Chita, Aichi 470-3236
Inn of delight
Tourists who love everything Japanese should book a stay at Genjikoh, a traditional Japanese inn on the Chita coast that offers a unique cultural experience. Not only do they have charming Japanese-style rooms, they also boast a bathhouse on the 10th floor with hot spring rock pools,as well as a variety of different tubs — cypress, large jars or even one where you can lie down fully. All these are located on a large balcony so you can enjoy views of the sparkling sea as you soak.
Take the experience a notch further by donning a heavily embroidered uchikake (a formal kimono) for a photo or play Monko, a game from the Heian period, where participants try to guess the scent of incense through a series of graceful ritualistic moves.
An added bonus? The inn started offering halal meals last year.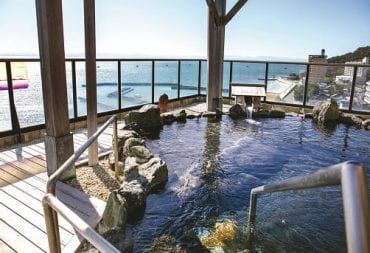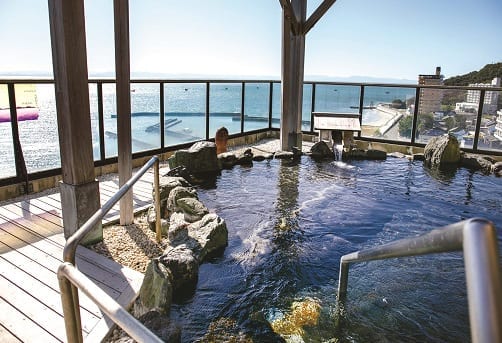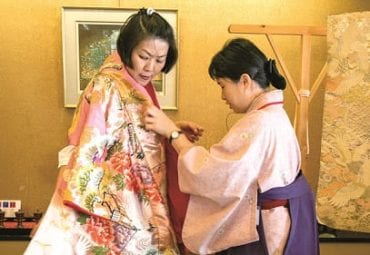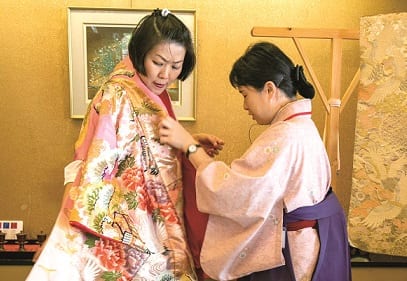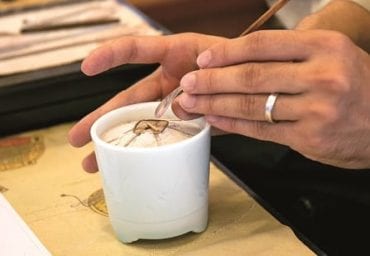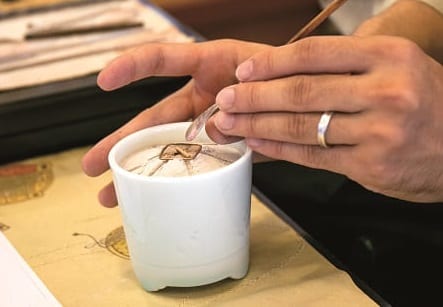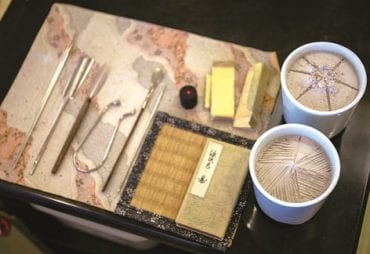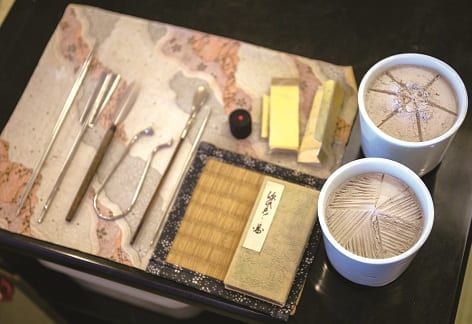 Genjikoh
Yamamikaigan, Minamichita, Aichi 470-3322
Monumental man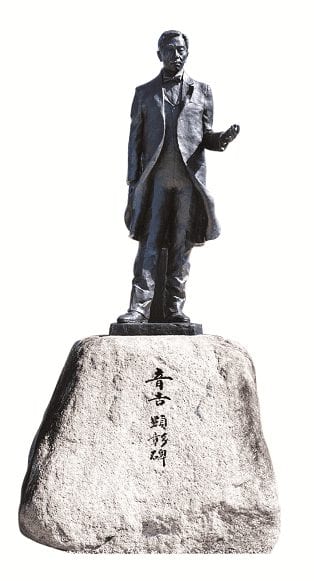 A visit to the area must include a look at the newly unveiled statue of Yamamoto Otokichi, especially for Singaporeans.
The adventurous Mihama native travelled the world, became a British citizen and lived in Macau, but forged enduring ties between our little red dot and Japan by becoming the very first Japanese resident of Singapore. Sailor, trader, translator and businessman,
Otokichi is also notable for helping to translate the Bible into Japanese.
statue of Yamamoto Otokichi
Fukushima, Onoura, Mihama, Aichi 470-3236
Fields of gold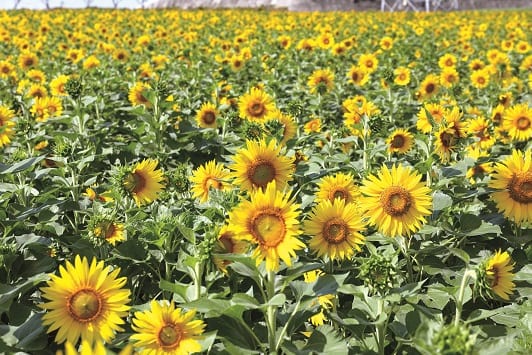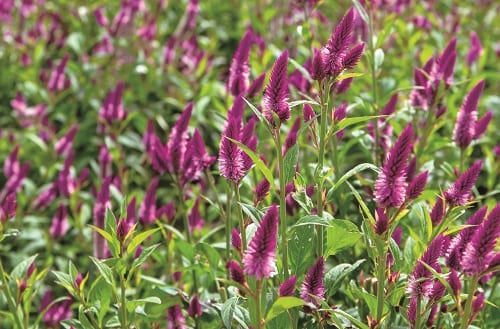 From June to December every year, vast fields in Minamichita turn gold, with the graceful heads of sun flowers tilted in exactly the same direction, facing the sun. The stunning sight of this, as well as fields carpeted in different vivid colours when other flowers like Mexican asters and poppies bloom are what attracts droves of people to Kanko Noen Hana Hiroba, a farm in south Chita. For a flat fee, visitors get to roam and take pictures to their hearts' content, as well as pick 10 flowers to bring home.
If the season is right, they can harvest watermelons and pick strawberries as well. Vegetables are also grown on-site, with Chinese cabbage, radishes and broccoli flourishing in the mild climate and rich soil of the region.
Kanko Noen Hana Hiroba
48 Takamidai, Toyohama, Minamichita, Aichi 470-3411
Modern comfort
Kanpo-no-Yado, Chita Mihama is located by the sea and offers beds, baths and blowout meals — everything a traveller could want. Wash away the grime of the road in the bathhouse on the second floor, with its individual shower stalls and large hot pool. Then head for the 13-course kaiseki dinner served in the dining room (clad in the hotel yukata if you want!) and enjoy a beautiful symphony of food — from fresh sashimi to fish hotpot and rice mixed with chestnuts and mushrooms, an autumn speciality. By the time you sink into your clean, comfortable bed, you'll be in a state of full-belly bliss.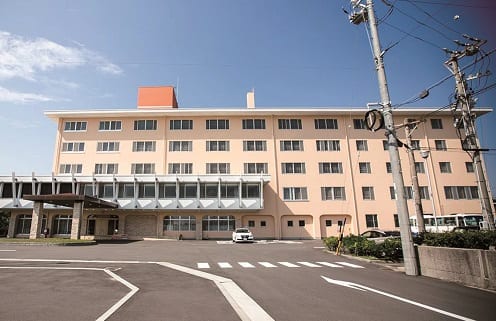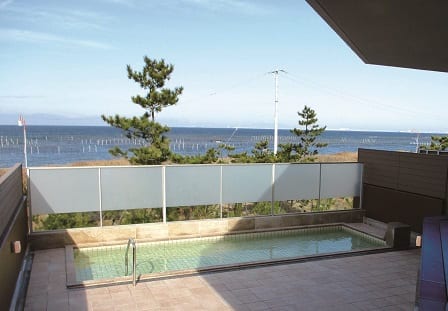 Kanpo-no-Yado, Chita Mihama
39-1 Suhara, Okuda, Mihama, Aichi 470-3233
Marvellous meals
Whether it's dinner or dessert, here's what to sit down to in the Mihama area.
Passionate about parfaits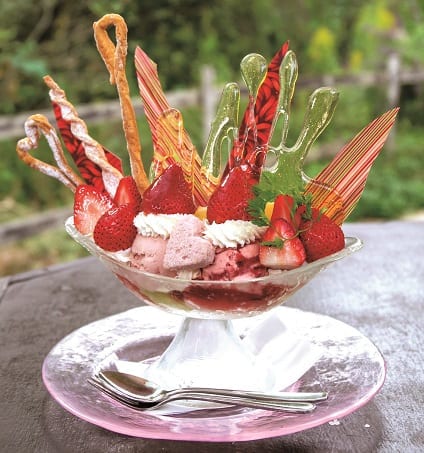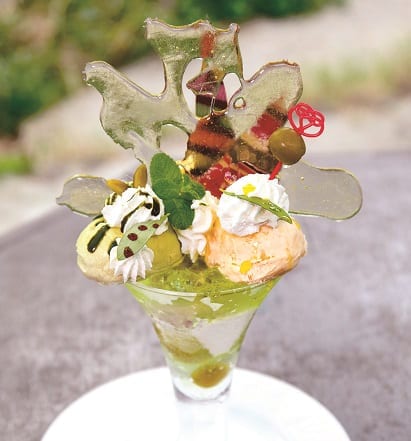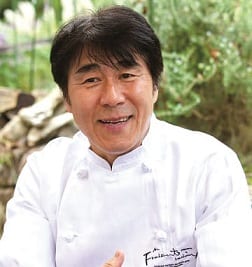 Trained as a pastry chef, Takeji Nagase (above) of Fraisvert Radieux has become more of an ice cream specialist. His dessert café features no fewer than 30 flavours made from scratch, including passionfruit and coconut water. These ice creams form the foundation of his famous parfaits, each one beautifully constructed. For instance, the Tiara Strawberry Parfait (centre) is a study of a single flavour, found in the compote, sponge and ice creams. "One ice cream is made with strawberries from France, the other with strawberries from Japan," he explains with a smile.
Fraisvert Radieux
14-1 Tachido, Kitagata, Mihama, Aichi 470-2403
Pleasures of pork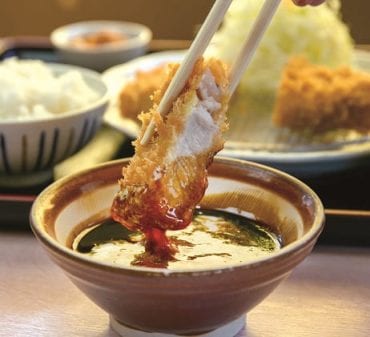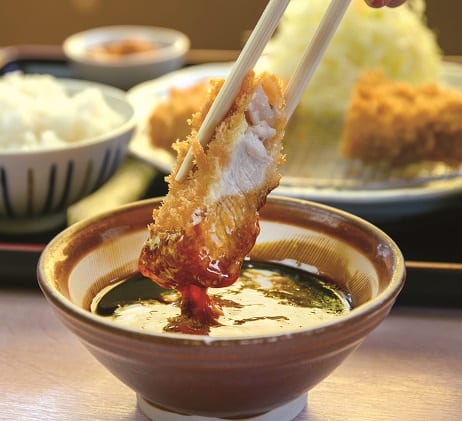 Mihama successfully bred a type of pig without the usual six strains of bacteria and launched it in February 2017. The meat from such pigs, called Koibiton pork, is only available at restaurants in Mihama city like Kitajo, which specialises in tonkatsu. Set lunches offer the pork cutlet with a perfectly cooked egg melting its creamy yolk into the accompanying sauce. The batter is crisp and light as air, while the meat is thick, tender and flavourful.
Kitajo
124-3 Ochasen, Okuda, Mihama, Aichi 470-3233
Shrimply the best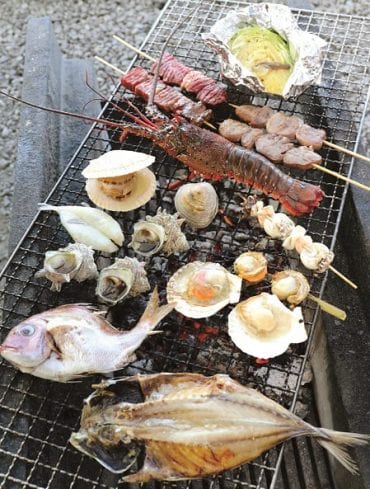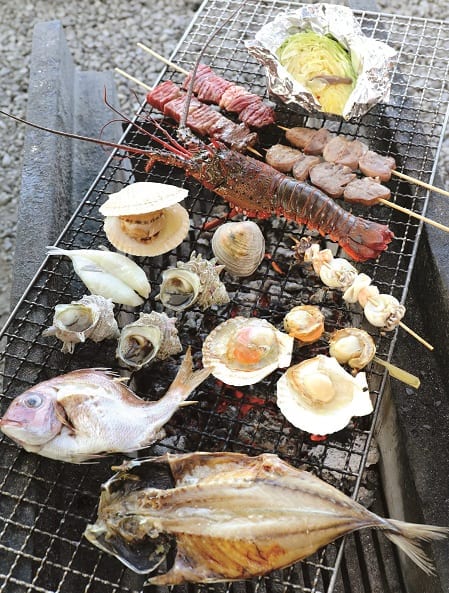 Seafood lovers will be in paradise at Uotaro Main Store, with its huge fish market and restaurants. At the BBQ eatery by the beach, you can pick fresh seafood, meats and vegetables for a flat fee. Then head to a table outside, each with its own individual grill for you to grill your selections. With a cold beer in hand, salt air in your hair and the quality of the food, don't be surprised if you eat more than you expect.
Uotaro Main Store
32-1 Harago, Toyooka, Mihama, Aichi 470-2414