Red brick restoration
One of the most outstanding buildings in the city of Handa must be the Kabuto Beer Museum, also known as the Handa Red Brick Building.
Constructed in 1898, it housed the brewery of a famous local beer that won a gold medal at the 1900 Paris Exposition.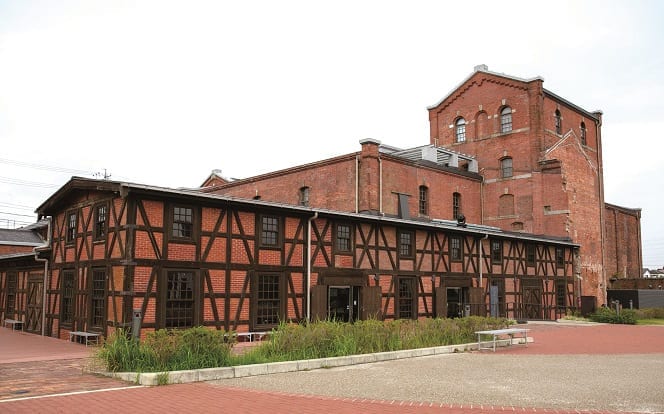 Kabuto Beer ceased production in 1921 while the company underwent mergers and rebranding, eventually coming up with the famous Sapporo and Asahi labels. Today, the building stands as a beautifully restored example of Meiji-era architecture, exceedingly rare because of its red brick construction, multi-layered cavity walls and brick-arch floors. The beer resumed production in 2005 in very limited quantities. Order a bottle or two in a Handa restaurant or bar, and enjoy a crisp, refreshing taste of history.
Kabuto Beer Museum
8 Enokishita-cho, Handa, Aichi. Tel: +81-569-24-7031
Veering into vinegar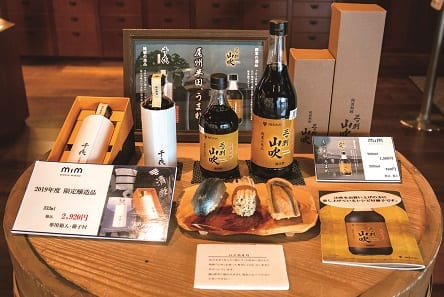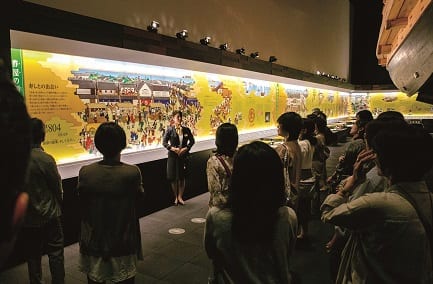 You wouldn't have thought that something as prosaic as vinegar would deserve an entire museum, but when the area is Handa and the vinegar is the famous Mizkan brand, the result is both elegant and effective. Paying tribute to the roots of a vinegar empire that still dominates today, Mizkan Museum (MIM) utilises interactive exhibits, sophisticated videos, beautifully shot films and fun displays to relive the history of vinegar-making in the area. The museum sits by the Handa Canal, reminding visitors — as does an impressive full-sized wooden replica of a boat inside MIM — of how their products once sailed through the channel and onto the high seas, bringing Mizkan magic all the way from Handa to Tokyo, and all around Japan.
Mizkan Museum
2-6 Nakamura-cho, Handa, Aichi 475-8585
A sip of sake history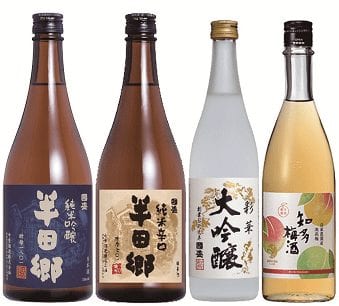 A sake museum established by Nakano Sake Brewery, Kunizakari Sake no Bunkakan Museum is housed in a 200-year-old building that was used to brew sake until 1972. Check out the huge wooden vats and the giant Amida wheel (3m in diameter) hanging from the ceiling, which once transported the vats from the first to the second floor of the brewery. Don't miss the fascinating diorama of sake production in the Edo period, with various stages depicted by handmade paper dolls polishing, washing and steaming rice, as well as fermenting, filtering and bottling the alcohol. There is information about the special types of rice that are used for sake making, as well as displays of the traditional tools of the trade, including a cleverly designed porcelain sake warmer. Today, production takes place in premises that are 300m away. Brewery tours and sake tastings can be arranged through advance bookings.
Kunizakari Sake no Bunkakan Museum
2-24 Higashihonmachi, Handa, Aichi 475-0878
Savour the flavour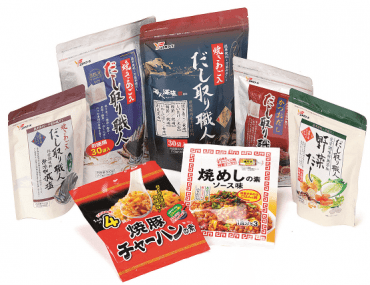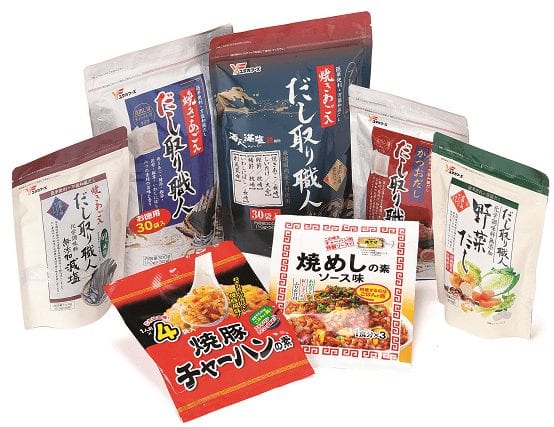 Started in 1919, Yutaka Foods celebrates its 100th birthday this year. "I can't really say we've been doing what we do for 100 years though," says Kenji Achiwa, of Yutaka Foods, candidly. "We actually started out selling wood. But looking at trends and anticipating demand, we changed direction about 75 years ago and started making soya sauce instead." It proved to be a fortuitous switch. Today, the company has grown into a seasoning giant, famous for its dashi soup stocks in powder and liquid form. Also just as well known are its instant noodles and its sauces for grilled unagi and sashimi. Inaddition to the factory at its headquarters in Taketoyo (along with an office building that is as old as the company — 100 years old!), Yutaka Foods also opened the second factory in Tottori Prefecture just last year.
Yutaka Foods
34-1 Kawawaki, Taketoyo, Aichi 470-2395