In Japan, you can get a lot done in convenience stores, also known as konbini. You can stock up on toiletries, stationery and undergarments, buy bus and train tickets, pay insurance bills and even drop off parcels and luggage for deliveries. Famished fans also love popping into these chain stores for the mind-boggling array of affordable, mouth-watering food and drinks. And we aren't just talking about ice cream, potato chips and chocolates. Here are some tummy-filling meals that you can feast on for 500 yen ($6.20) or less (and have change left for a cup of freshly brewed coffee on the spot too).
Onigiri from 7-Eleven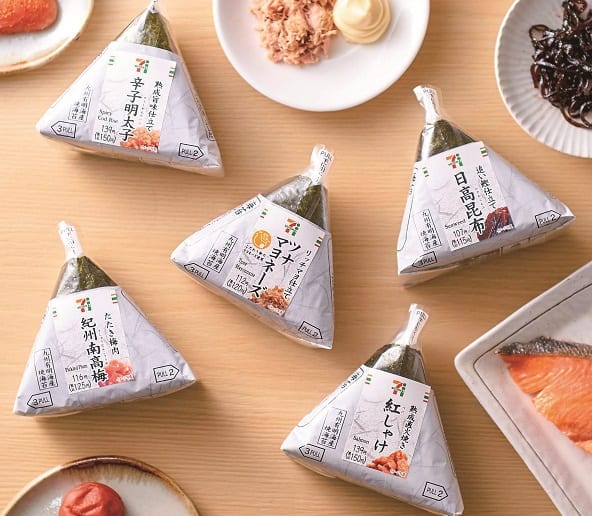 Office workers and to tourists in need of a quick but satisfying carb fix swear by these neatly wrapped rice balls. These are often encased in roasted seaweed and stuffed with an assortment of fillings like egg and tuna.
One convenience store chain that sells onigiri is 7-Eleven, which some say has the best konbini food in Japan. Its ikura (salmon roe) onigiri is a classic and popular pick, and if you're lucky, you may come upon the fried rice flavour too. Yes, think Chinese-style fried rice with diced pork, all conveniently housed in a compact seaweed-wrapped pyramid. The best part? No chopsticks required!
Insider tip: Can't get to Japan yet? Some 7-Eleven stores in Singapore have local versions of the onigiri… with chilli crab or nasi lemak filling.
Karaage-Kun fried chicken from Lawson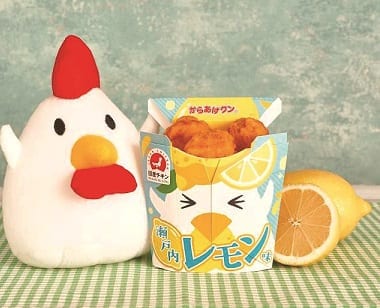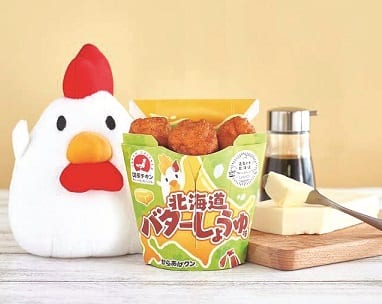 To understand how popular these are, here are the stats: Convenience store giant Lawson is said to sell 500,000 of these sinful crispy, bite-sized nuggets every day. To keep up with the high demand, Lawson even invented a robot named Karaage-Kun Robo that dispenses your fried chook at selected Lawson stores. Besides regular, spicy and cheese flavours, there are limited edition ones like corn pottage, and seaweed and salt. Psst… American singer Katy Perry is a fan.
You can also buy karaage chicken at other convenience store chains. The version from 7-Eleven, for example, is a breaded, boneless chicken thigh (there's a cheese-stuffed option too if you haven't busted your daily calorie quota). Mini Stop encrusts theirs with fried potato bits for twice the umami oomph.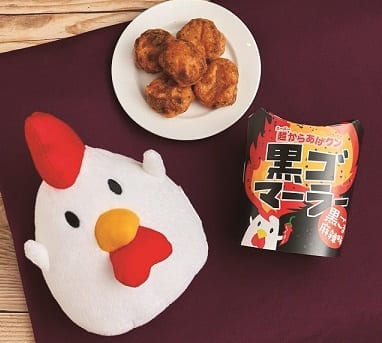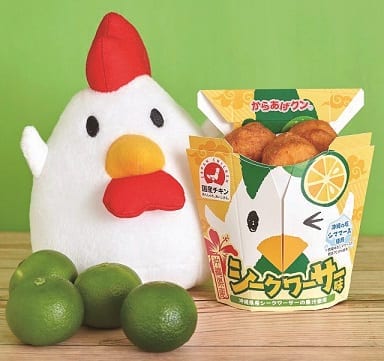 Sandwiches from Family Mart
If you love bread and pastries (and also Muji merchandise), a Family Mart store has to be on your itinerary. The chain is reported to have the best sandwiches and buns. Think katsu sando (sandwich with deep-fried pork), melon pan (which generally doesn't have melon but looks like the fruit) and yakisoba buns (hot dog-style buns topped with fried noodles).
One of the most popular choices is the egg salad sandwich because, seriously, who can resist creamy egg and sweet mayo in between the softest slices of bread? If you visit Japan from January to April, you may also find sandwiches stuffed with whipped cream and seasonal fruit like strawberries. Perfect for those who like dessert as their main course — we won't judge.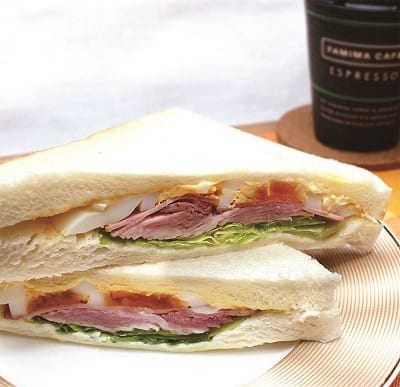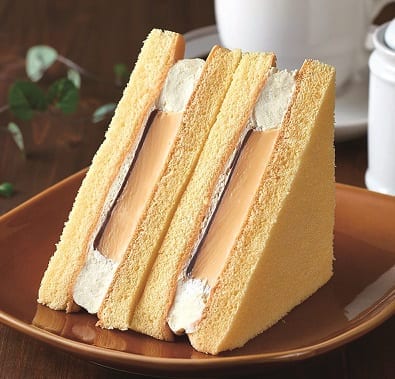 Oden from most convenience stores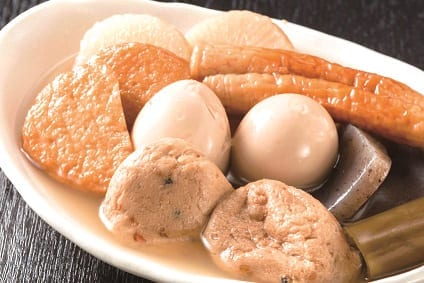 Looking somewhat like our local yong tau foo, Japanese oden is a welcome treat in cold weather. This is why the steaming hot, soup-soaked dish is sold in convenience stores in the cooler months between September and April.
A big pot, usually placed near the cashier, holds trays of tofu, daikon (Japanese radish), boiled eggs, fishcakes and konnyaku, all steeped for hours in a fragrant dashi broth. You scoop out what you want and pay by the piece.
Bento sets from most convenience stores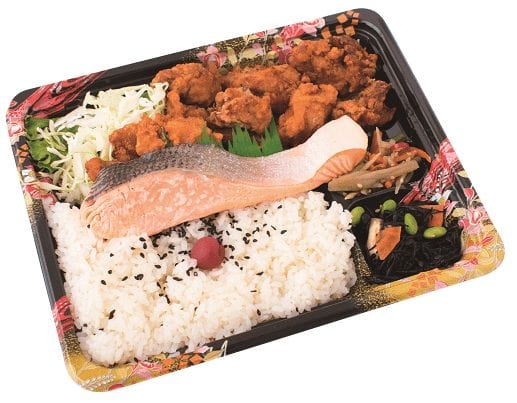 For something more substantial than an onigiri, bento sets are a good deal. The more common ones are donburi rice bowls with
deep-fried pork (katsudon) or chicken cutlet and eggs. More elaborate options come with six to eight side dishes like potato korokke (croquette), tori karaage (fried chicken), tamagoyaki (rolled egg), mackerel and hamburg steak. After paying, warm up the food in the microwave ovens available at each store. Then tuck in.
Chuka-man from most convenience stores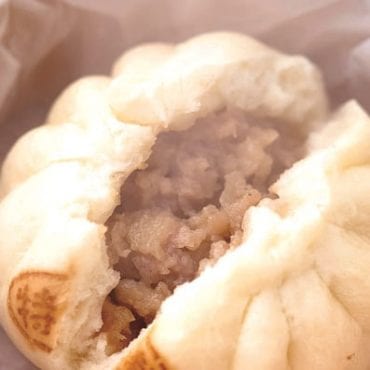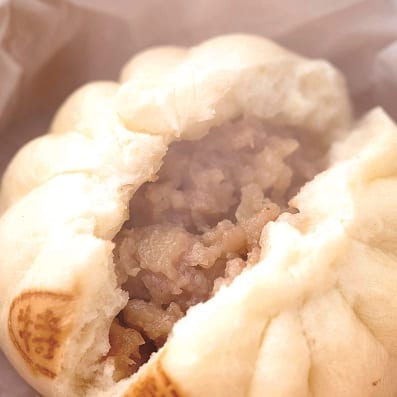 These are Chinese-style steamed buns that make a simple, delicious hot snack on a rainy day. They are usually filled with meat, mushrooms and bamboo shoots. But you can go on a hunt and suss out more unusual varieties like 7-Eleven's Pizza-Man (with oozing cheese and tangy tomatoes, just like a pizza!), Family Mart's Bolognese (loaded with ground beef or pork, tomatoes and spices) and Lawson's Uji matcha (powdered green tea) buns.