Wondering where to have lunch, tea or dinner in Hamamatsu? We've got you sorted. Treat yourself!
Restaurant Doman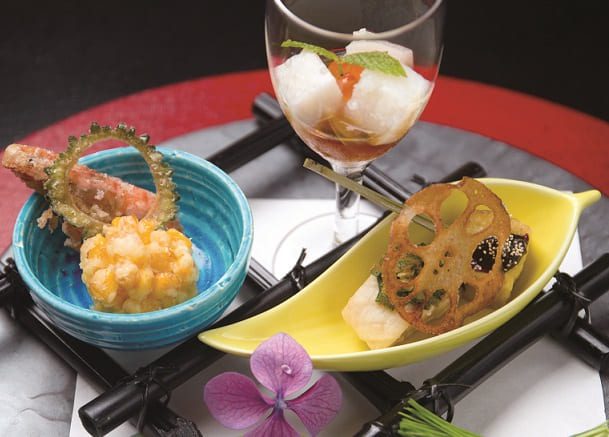 You've heard of superfoods, packed with nutrition and great for your health. Hamamatsu has its own category called power foods, all from the rich natural environments of Hamamatsu and Lake Hamana — eel (unagi), soft-shell turtle (suppon), wild pufferfish (fugu), green mud rab (douman), Mineno beef, blackthroat seaperch (nodoguro) and more. One place to try these local specialities is Restaurant Doman at the Hotel CONCORDE Hamamatsu. At this kaiseki restaurant, Head Chef Koji Ono transforms these bountiful ingredients into a multi-course meal of serious delicacies. Think seasonal dishes, perfectly turned out, like grilled unagi, young green onion shoots (menegi) sushi and crab somen.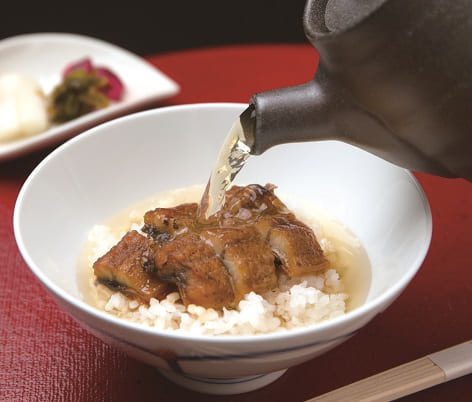 Interview KOJI ONO -Head Chef, Restaurant Doman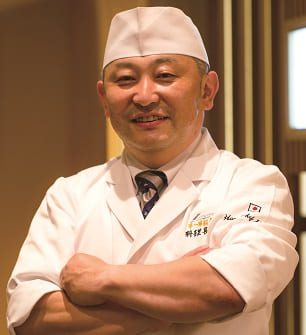 Born and raised in Hamamatsu, this friendly chef is a board member of the Hamamatsu Power Food Association, which was started in April 2019 by local farmers and producers.
Why are Hamamatsu power foods so special?
It all started with the legendary shogun Tokugawa Ieyasu (1543 to 1616), who unified Japan and lived in Hamamatsu for 17 years. He was known to eat the food of the area, so when he was promoted, people began to think that Hamamatsu was a source of healthy food. We are known throughout Japan for our warmer climate and long life, as well as our food. It's also important that the food from this area is cooked with the local water — so our cooking has harmony and balance. Hamamatsu power foods are very nutritious.
In what ways do you cook Hamamatsu power foods at the restaurant?
I use simple techniques to showcase the flavours. I do not want to kill the taste of the vegetables, meat or seafood, which have a natural sweetness and umami. My favourite power food dish is nodoguro (blackthroat seaperch), simply grilled with salt.
What is your ultimate goal for Hamamatsu power foods?
I hope there is no end. We think of Japanese kaiseki as coming from Kyoto. But I want our customers to recognise that Hamamatsu can also do kaiseki style well using power foods.
Restaurant Doman
109-18 Motoshiro-cho, Naka-ku, Hamamatsu city, Shizuoka.
Tel: +81-53-487-0990
Shushu
After taking over his grandparents' farm, Shuta Furuhashi wanted to showcase pesticide-free vegetables and seasonal herbs from the area. The result is Shushu, a little Italian eatery that's popular with city folk from Hamamatsu. Run by Shuta and his wife, Shushu offers wonderful renditions of European fare, such as bruschetta and gnocchi, using local ingredients. A standout is Pizza Shirasu (right), with its super-thin, Roman-style crust topped with the namesake tiny fish, garlic, onion as well as parmesan and parmigiana cheese. Salty and savoury, this is a crispy flavour bomb.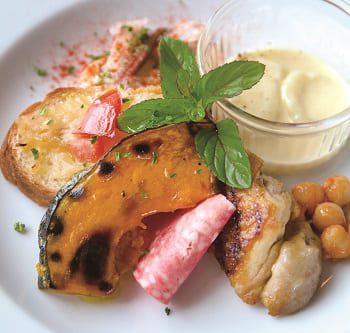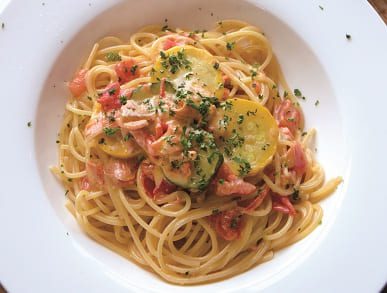 Shushu
3065-6 Kohitomicho, Nishi-ku, Hamamatsu, Shizuoka.
Tel: +81-53-522-7786
Shouintei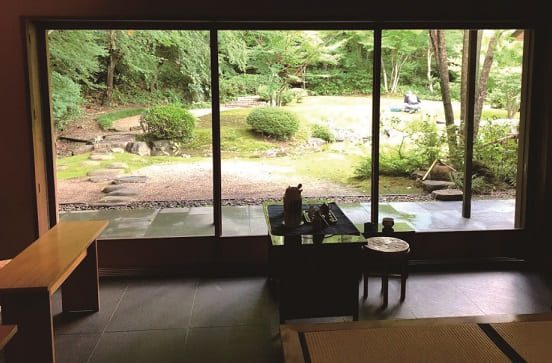 Within the hushed grounds of Hamamatsu Castle Park is the teahouse, Shouintei. While it may be small, its charm lies in its casual Japanese tea ceremony experience that is welcoming to everyone. There's none of the stiff formality one often finds elsewhere and the friendly women who wait on you are more than happy to chat as they serve matcha or sencha (whole leaf green tea) with Japanese wagashi (traditional sweets). Have a sip, relax and enjoy the view of its small but perfectly manicured garden that changes hues with each season.
Shouintei
11-4 Shikatani-cho, Naka-ku, Hamamatsu city, Shizuoka.
Tel: +81-53-473-4310