"I visit Japan about three times a year – always for work, though. When I'm there, I like to visit the markets to absorb the culture and find some inspiration for my food.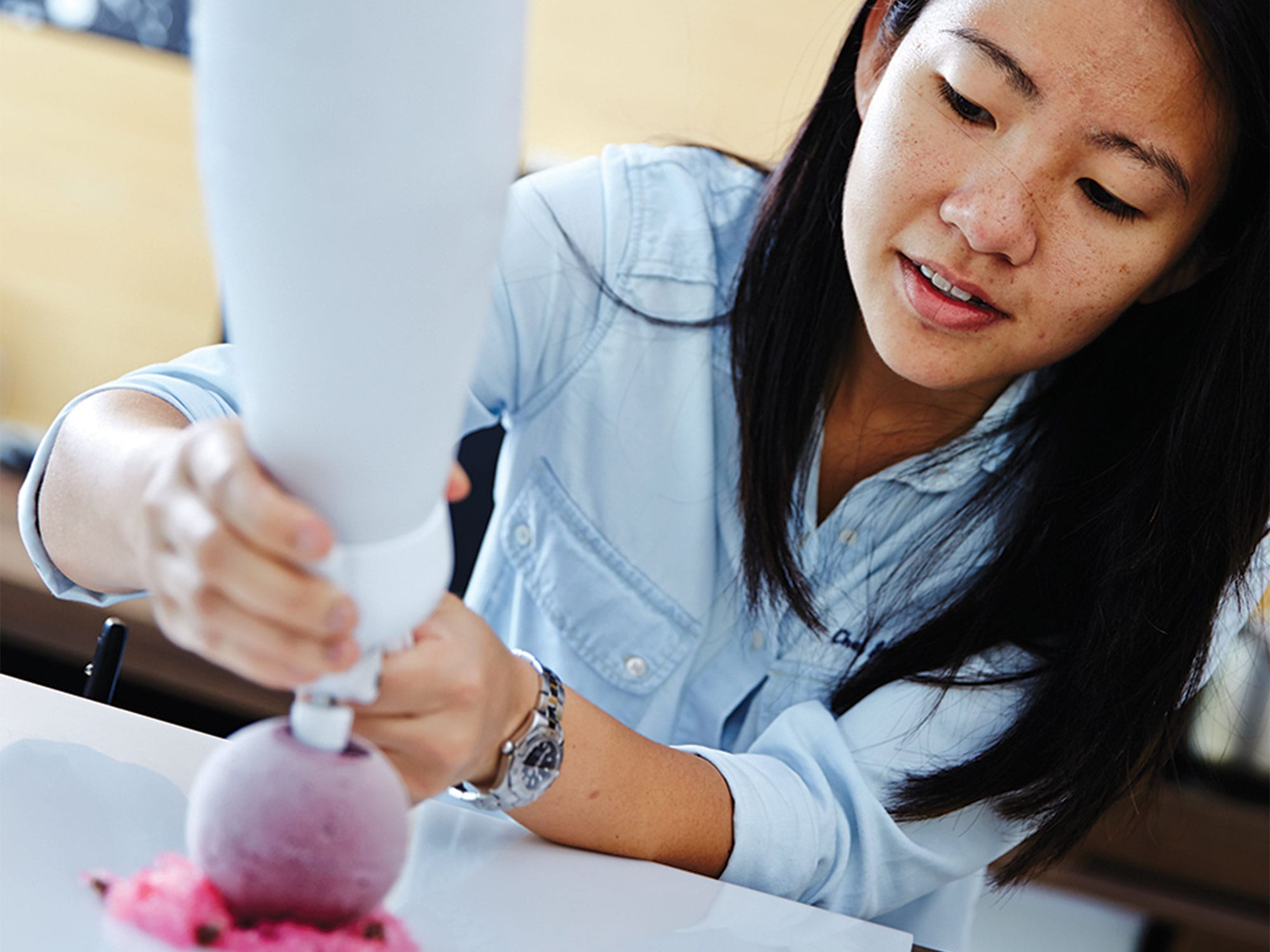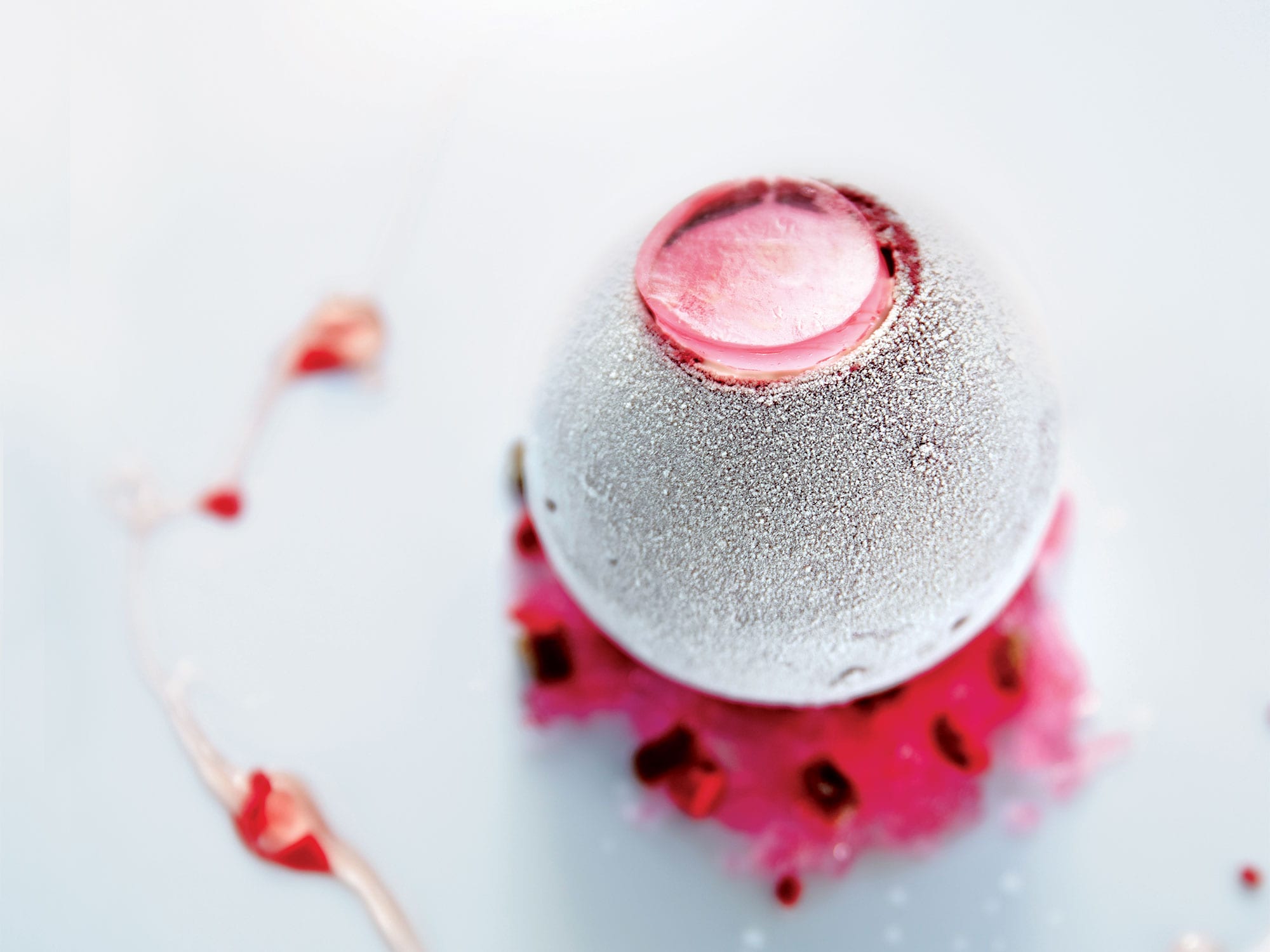 This dessert here – I call it "Cassis Bomb" – is inspired by what I saw when I was in Japan last April. Cherry blossoms were everywhere and I've always found the colours pink and purple really awesome.
We begin by creating a small mound of ice shavings flavoured with Choya (a brand of Umeshu) and Shiso. On top of this, we randomly place some sugar-coated bamboo shoots – I made these from scratch by first soaking Japanese bamboo shoots in Teriyaki sauce and then coating them with sugar – and raspberry crystals.
Next, a hollowed out cassis ice cream ball I created with cassis purée and xanthan gum goes on top. We fill it a little with some yoghurt-and-Umeshu foam, then add a layer of raspberry rice crispies (dehydrated rice coated in white chocolate and raspberry powder). Fill it up with more foam and cover the mouth with a Choya jelly slice.
When I serve it at the restaurant, I usually pair it with cassis Umeshu cotton candy cocktail. It will also go very well with sake since the flavours of this dessert are very fresh, clean and light."
Janice Wong,
Chef & owner of 2am: dessertbar, tells us about her creation inspired by Springtime in Japan.
2am: dessertbar
is located at 21A Lorong Liput, Holland Village, Tel: 6291 9727
21A Lorong Liput, Singapore