Matsuyama Castle
Built in the Edo period between 1602 and 1628, this well-preserved castle is one of 12 from this era remaining in the country.A fire in 1949 destroyed some of the castle's structures but a number of buildings still stand to make up the castle we see today.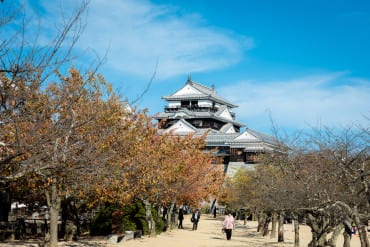 The highly fortified castle has multiple areas providing defence, which was likely one of the reasons why it was never attacked.
You can access the castle by taking a six-minute chairlift or three-minute cable car ride, after which it's a short walk to get to the grounds on Mount Katsuyama. Once you get to the top, do take in the 360-degree views of the city and the surrounding mountains and sea.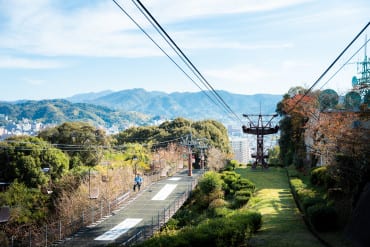 Matsuyama Castle
Marunouchi, Matsuyama City,
Ehime 790-0008
Tel: 089-921-4873
Dogo Onsen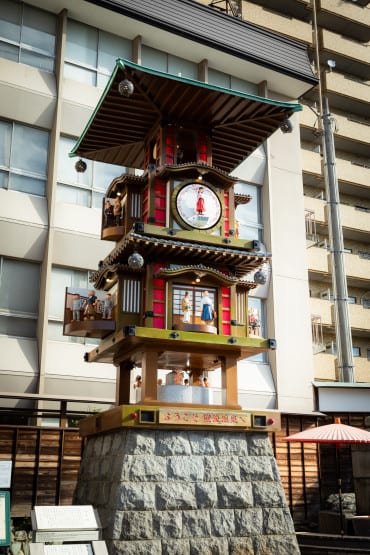 Just a 15-minute drive from Matsuyama City, Dogo Onsen is one of the oldest hot springs in Japan, dating back some 3,000 years. Legend has it that an egret discovered the healing properties of the water when it dipped its injured leg and was cured.
The most famous building here is the three-storey public bathhouse, or honkan, with red glass windows. Built in 1893, it is said to be the inspiration behind the bathhouse features in the Hayao Miyazaki film, Spirited Away.
Don't be surprised to see visitors dressed in traditional yukata walking around town in between dips in the various onsen — it is an onsen town, after all! Pick up a souvenir or two at the shopping arcade, or watch the Botchan Karakuri Clock chime every half an hour as the characters of the beloved novel, Botchan, appear.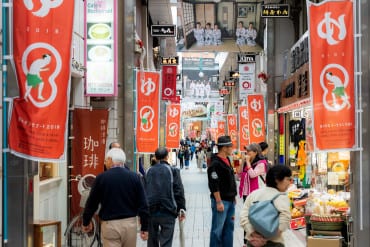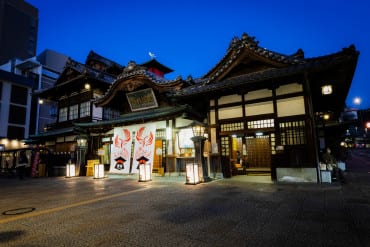 Dogo Onsen Honkan
5-6 Dogoyunomachi,
Matsuyama City, Ehime 790-0842
Tel: 089-921-5141
JR Shimonada Station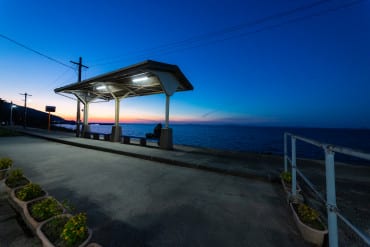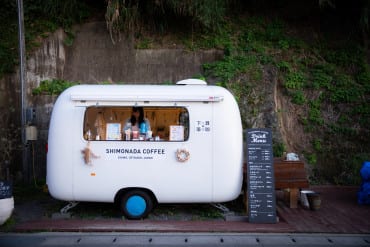 If you need to wait for a train, this is possibly the most scenic spot to do so. Overlooking the waters of the Seto Inland Sea, Shimonada Station is located along the Yosan line and is operated by JR Shikoku.
Made famous by its appearance in Japanese anime and TV shows, the unmanned station attracts lots of fans who come by to catch the amazing sunset, which turns the sky a brilliant orange and reddish hue. Make sure you get the timing right for sunset, which depends on the season.
You can also get a cup of pour-over coffee at the equally pretty coffee truck — open from 3pm to sunset daily — located behind the station.
JR Shimonada Station
Okubo, Futaumi-cho, Iyo City,
Ehime 799-3311