Amanda Tan, who helms online Japanese gourmet grocer Zairyo, sold more than 30,000 boxes of sea urchin last year and is the undisputed Uni Queen in Singapore.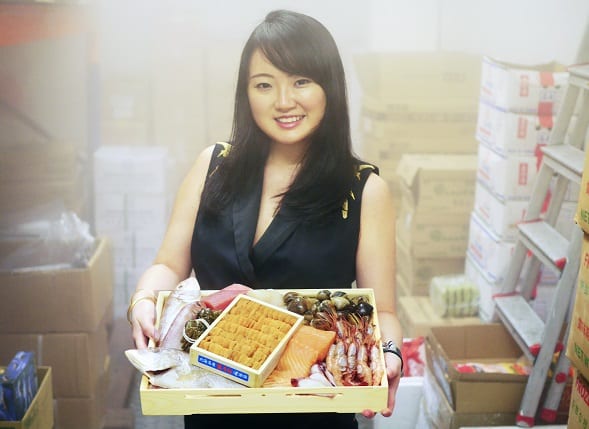 Business has been booming for online grocer Zairyo, which stocks an impressive selection of Japanese gourmet ingredients and ready-to-eat items, since the global pandemic hit earlier this year.
Amanda Tan, who co-founded the company with her husband in 2014, reveals that "demand has gone up by 300 per cent", with customers ordering items such as frozen meals which can be easily reheated, instant noodles and staples.
Evergreen favourites, like par-cooked frozen unagi fillets, flash-frozen hamachi kama (yellowtail collar) and fresh uni, remained popular during the Circuit Breaker, as people stuck at home gave themselves a little gourmet treat or sent them as gifts to loved ones.
However, the increased demand also came with challenges. "Air cargo was severely hit during that period as Japan was limiting both domestic and international flights. Our air schedules were all messed up but, thankfully, our customers were very understanding," she says.
Pre-Covid-19, the company had imports flown in from Japan four times a week, including fresh seafood from Toyosu Market in Tokyo. During the lockdown, the market did not see any shortage of supply. In fact, there was an oversupply as restaurants in Japan were closed and tourism dropped.
"So we were enjoying the discounts at Toyosu Market and passing these discounts back to our customers," she explains. This proved to be a savvy move, and she and her staff were "packing orders until 2 to 3am every single day for months on end".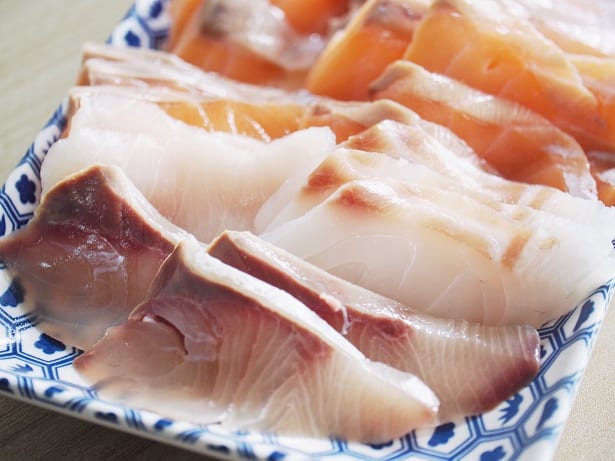 To cope with the influx of orders, the company upped its fleet of drivers by employing those who had lost their jobs due to the virus. "My partner and I are constantly on the ground every day to support the team in whatever they can't cover. There is no work-life balance to speak of," she says. "I haven't had a haircut for nine months, I've put on 5kg and haven't slept in on weekends for more than half a year."
She adds: "That's the reality of business. But I wouldn't exchange where we're at for anything. Because of this immense growth, we have exciting projects lined up, we can better our shopping experience, reward our team and have more buying power to pass the savings back to our customers."
TREASURE BOXES
The gourmet grocer is perhaps best known for its luxurious range of beautifully packed uni and has earned its co-founder the accolade of Uni Queen, which tickles her greatly as well as spurs her on to do better every season.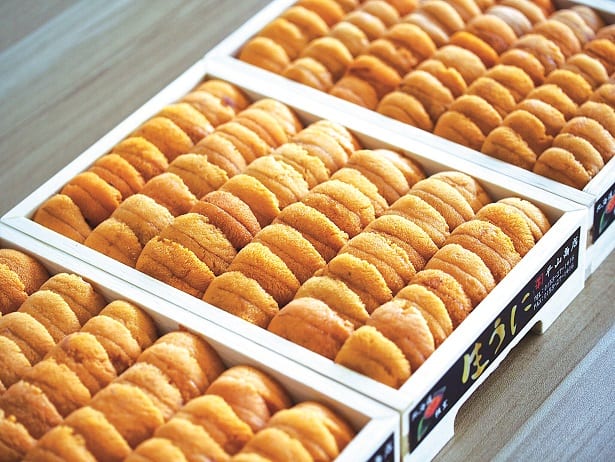 Even though the boxes of neatly arrayed plump uni are mouth-wateringly enticing, their prices can make the eyes water. For example, its Omakase Uni (100g) costs $85, while the Kaneyo Black Special Bafun Uni (250g) costs $348.
Yet, Singaporeans cannot get enough of it. Last year, the company sold a whopping 30,000 boxes of uni and it looks set to exceed that number this year.
Looking to the future, Tan adds: "As the economy slowly goes into recession, we are looking into bringing in more gourmet food that's easy on the pocket, as well as food items that are more suited for smaller households or people who live alone, such as a range of convenient solo steamboat soup bases."
For instance, its Tsuta Gourmet Instant Ramen Box ($21.90) comes with three individual servings of half-cooked noodles and soup. For an extra-luxurious touch, try topping it with foie gras, available too from its website.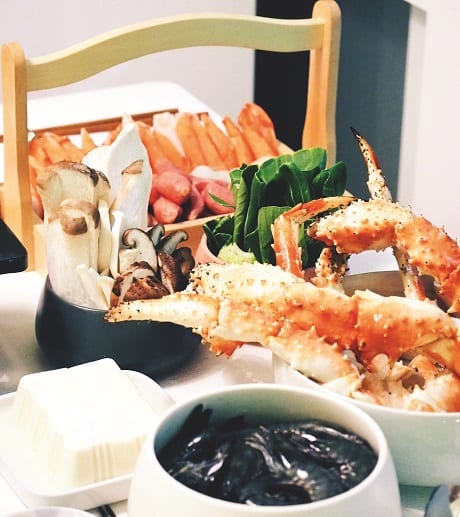 As to how people will dine in the new normal, she says: "People are already preferring to order in, though there's still a percentage of people who have cabin fever and just need to dine out.
"The Circuit Breaker was a tough period for the F&B industry, just like a game of survival. It's important and crucial that businesses be flexible, change processes and meet the demands of society and the current situation."