Rice is an essential part of every meal in Japan. One company is at the forefront of growing its export to Singapore and the rest of the world. We speak to Takushi Suminaka, director and general manager of Kubota Rice Industry (Singapore), to find out more.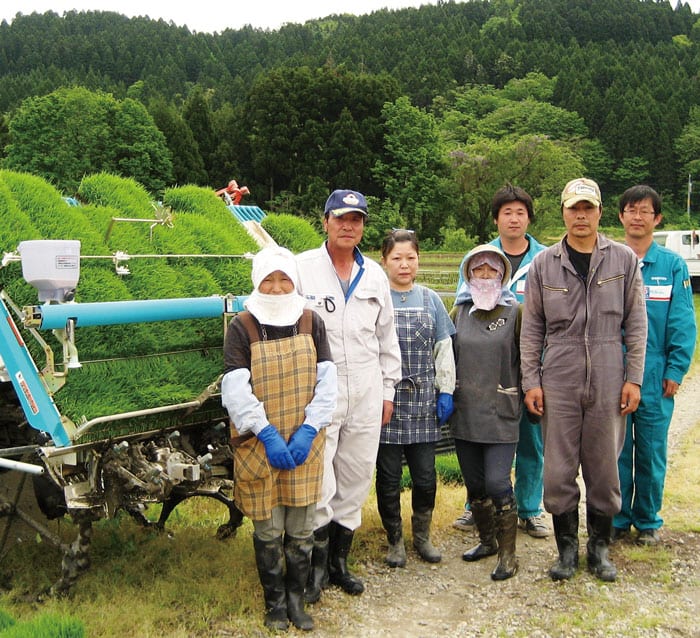 "Our company, Kubota Group, is a global manufacturing corporation that has a long history of nearly 130 years. Our core business in Japan is providing machinery and other equipment for rice farming, but we also focus on agriculture, water and other environment products.
Japan's population is shrinking and, with that, rice production is steadily declining too. We thought carefully about how to stop this decline. How do we maintain our business while upholding our obligation to our main customers in Japan, who are rice farmers?
We hit upon a solution: To support our farmers, we would export Japanese rice to other countries. We also wanted people outside of Japan to enjoy genuinely tasty Japanese rice. So we started our rice export and rice-milling business, first to Hong Kong in 2011, and then to Singapore in 2013.
A Japanese rice paradise for the future?
Singaporeans import about 250,000 tonnes of rice a year, most of which come from Thailand and India. Only about 2,800 tonnes of rice come from Japan a year. At just over 1 per cent, the share of Japanese rice imports in Singapore is so small that if they disappear tomorrow, no one will notice!
So, our company is on a mission. We believe we can increase Japanese rice exports to Singapore and other countries. In fact, we already have. We now export about 1,500 tonnes of rice to Singapore a year—that's more than half of all Japanese rice imports to Singapore. It is also a huge increase since we started in 2013. This shows that there is so much potential for Japanese rice exports to grow here and in the rest of the world. After all, Singaporeans are very interested in Japan as a tourist destination and really love Japanese food!
For now, 90 per cent of our customers in Singapore are restaurants. The rest are retail consumers who buy our rice online (at thinkrice.sg) or at Japanese chain Don Quijote (Don Don Donki) and Isetan supermarkets. We are not as cheap as Thai rice, but we are cheaper than other brands of Japanese rice because we work directly with rice farmers in Japan to lower our prices without compromising quality.
We want to educate consumers on the benefits of freshly milled Japanese rice, then the differences among the different varieties of rice. Our business is supported by the agriculture of rice. We intend to grow it by making our farmers happier and sharing it with the rest of the world.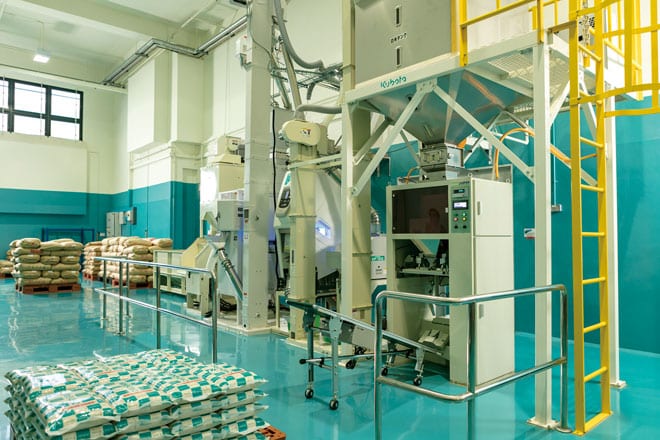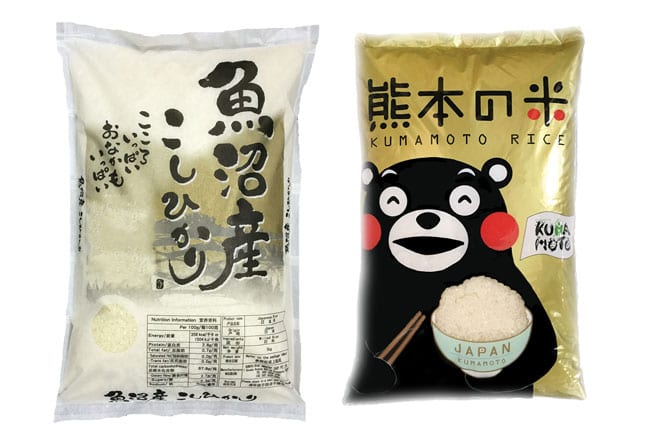 Why fresh-milled rice tastes so good
In Japan, tasty rice is a part of washoku, or traditional Japanese cuisine. Japanese people enjoy rice that is freshly milled. Milling involves removing the husk and the bran layers, which ensures better quality and taste—the rice is fluffier and stickier. It is the best way to prepare Japanese rice.
Rice producers elsewhere mill the rice immediately after the grains are harvested. The rice is then shipped, which takes two to three weeks. Distribution can take up to another month. Unfortunately, the rice will oxidise during this time, which lowers its quality.
We wanted to find a way to provide the same quality of freshly milled Japanese rice to our markets so we came up with the idea of importing brown rice from Japan and milling it on site in our two factories in Singapore and Hong Kong. This way, the bran, which contains oil to prevent oxidisation, is intact to keep the rice fresh. We also store the rice in our temperature- and moisture-controlled rooms to prevent mould and pests from damaging it."
(TEXT  Denyse Yeo )