"My love and respect for Japanese culinary art started when I was a guest-chef at Park Hyatt Tokyo. I even stayed in the same suite as Bill Murray's character in Lost In Translation! On one of the nights I was there, I was invited to dinner and that turned out to be one of my favourite dining experiences of all times. The respect that the Japanese have for their produce and ingredients is unrivalled and to this day, I try to buy as many of my ingredients from Japan as much as possible.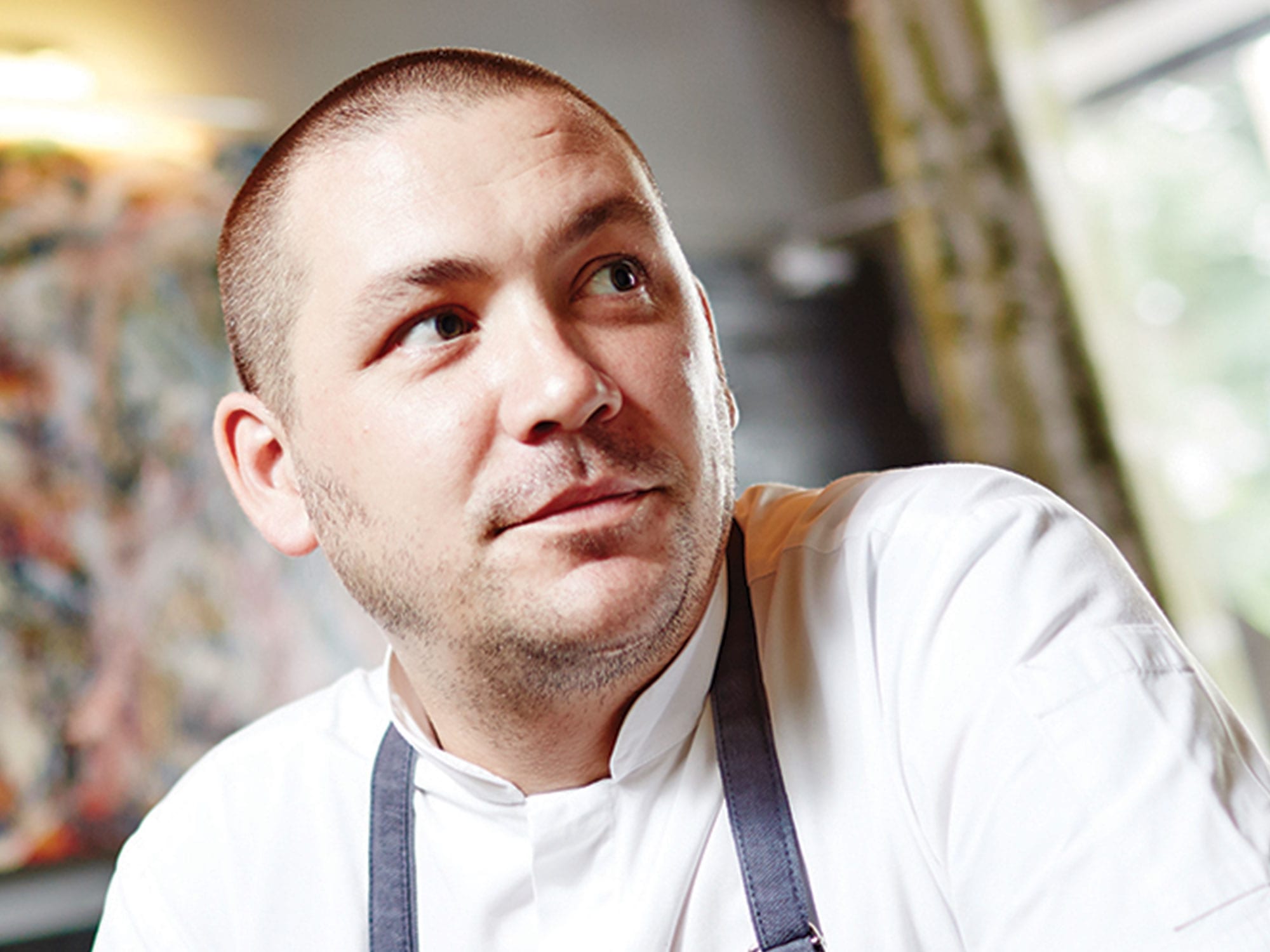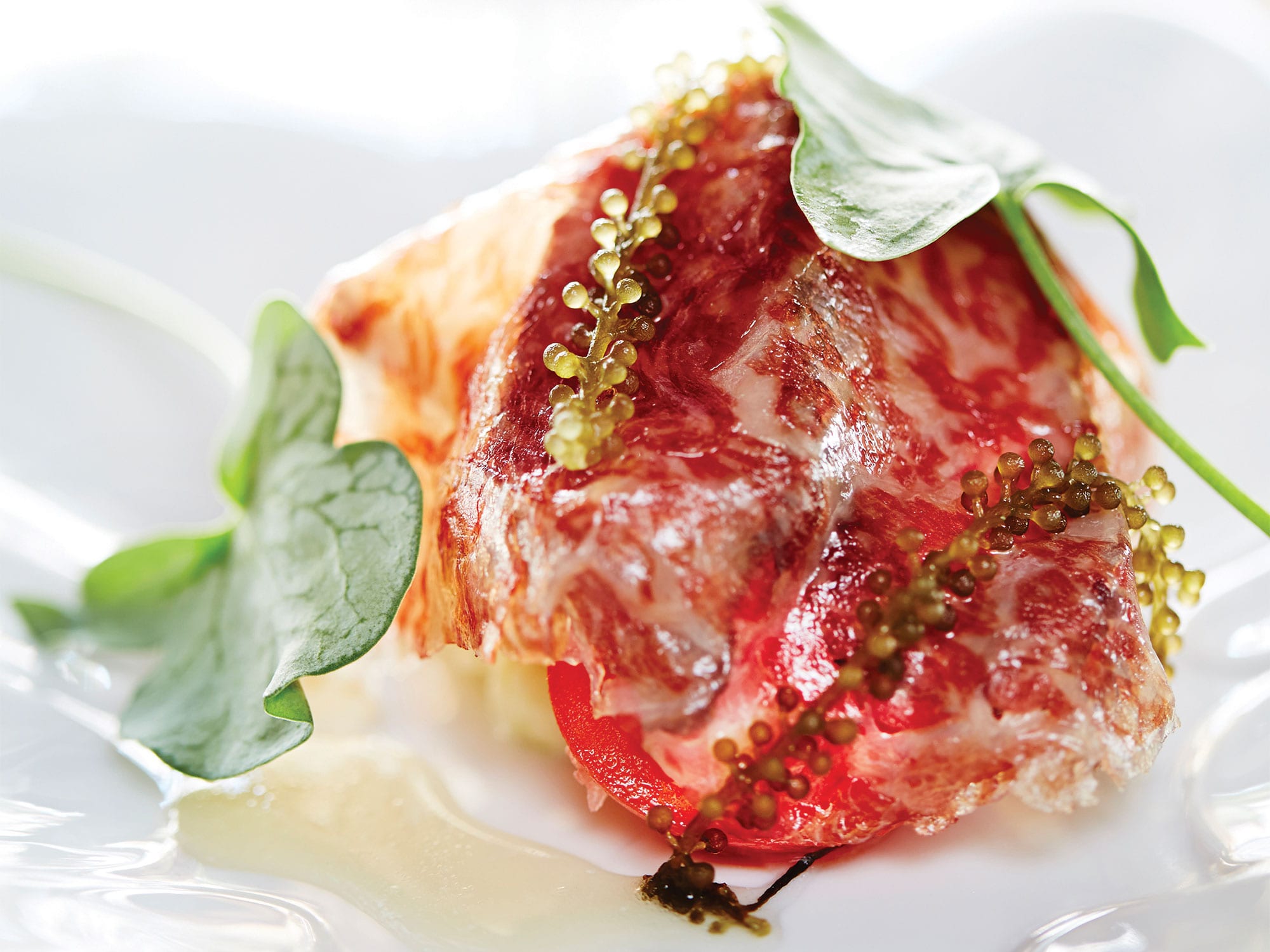 This dish here is my homage to the meal I had at Park Hyatt Tokyo. I hate it when people use whimsical words to talk about food. This dish has Omi wagyu, fruit tomato, burrata cheese, artichoke and sea grapes.
The beef is prepared in two ways. The first, I sous vide a cut of it at 56 degrees Celsius until it's nearly medium. The second, I freeze the wagyu at minus 60 degree Celsius and I slice it very thinly. I place these slices between sheets of kombu and white soy and I place them in a bag and put them under 20 millibars of pressure. The kombu not only cures the beef, it also rehydrates it. You'll be able to detect a slight flavour of the seaweed in the beef. Then for the tomato, I blanch it with a blowtorch before submerging it in a super premium extra virgin olive oil. This is placed in a continuous vacuum for 30 minutes so that the molecule of the tomato is condensed and its flavour is intensified. The dish is then completed with burrata cheese and Jerusalem artichoke sous vide at 85 degrees Celsius in dashi, dashi vinegar and salt. A clear emulsion, made by putting the fat of the wagyu, mirin, white soy and sushi rice vinegar in a sonic prep, is drizzled over the dish, while Okinawa sea grapes add the finishing touch.
It is the Japanese attention to detail to food that I try to follow with every dish I create. I go to Japan every year just to wander its streets and go to its markets to eat. And, every time, I come back with a newfound appreciation of its food."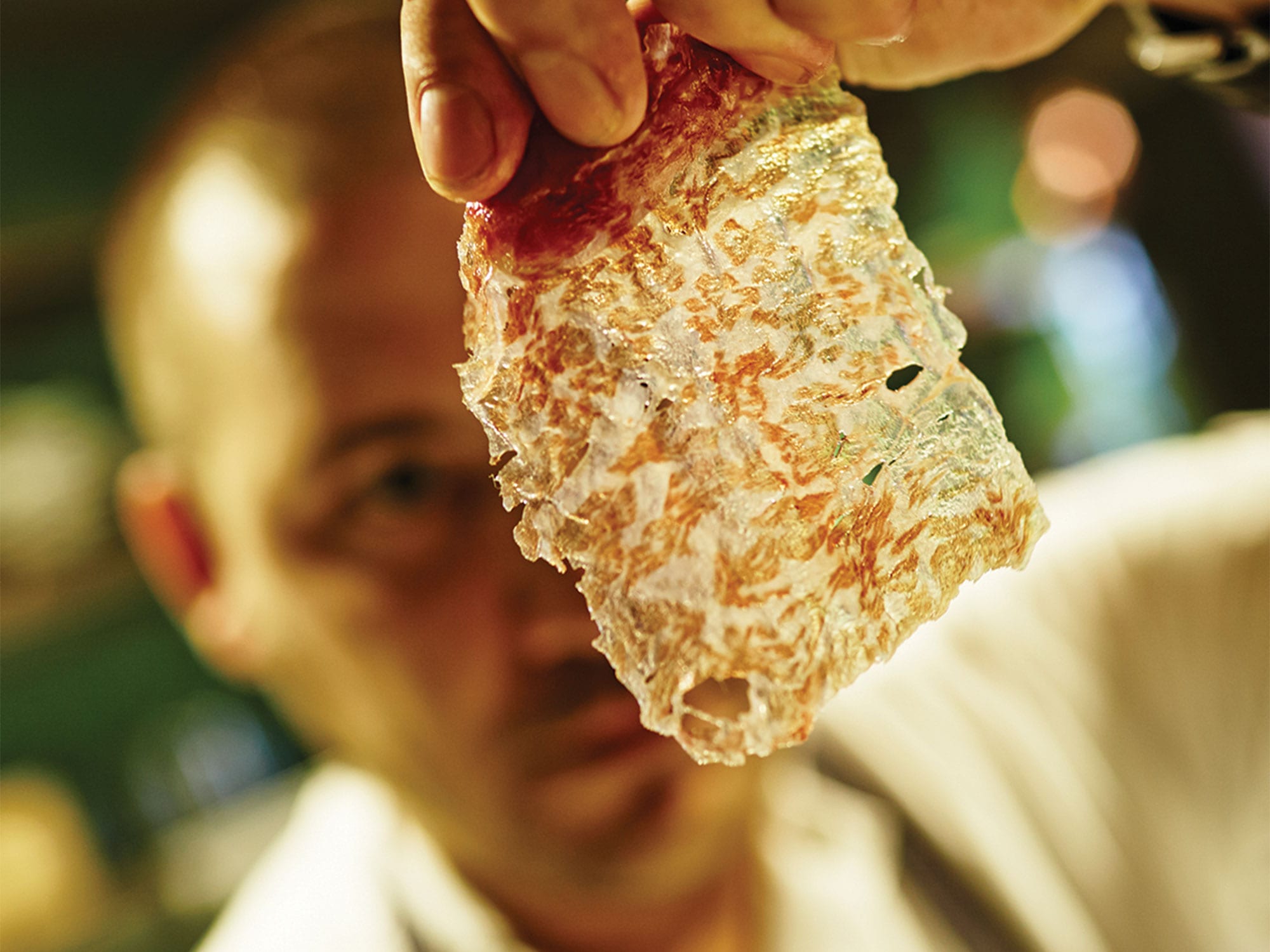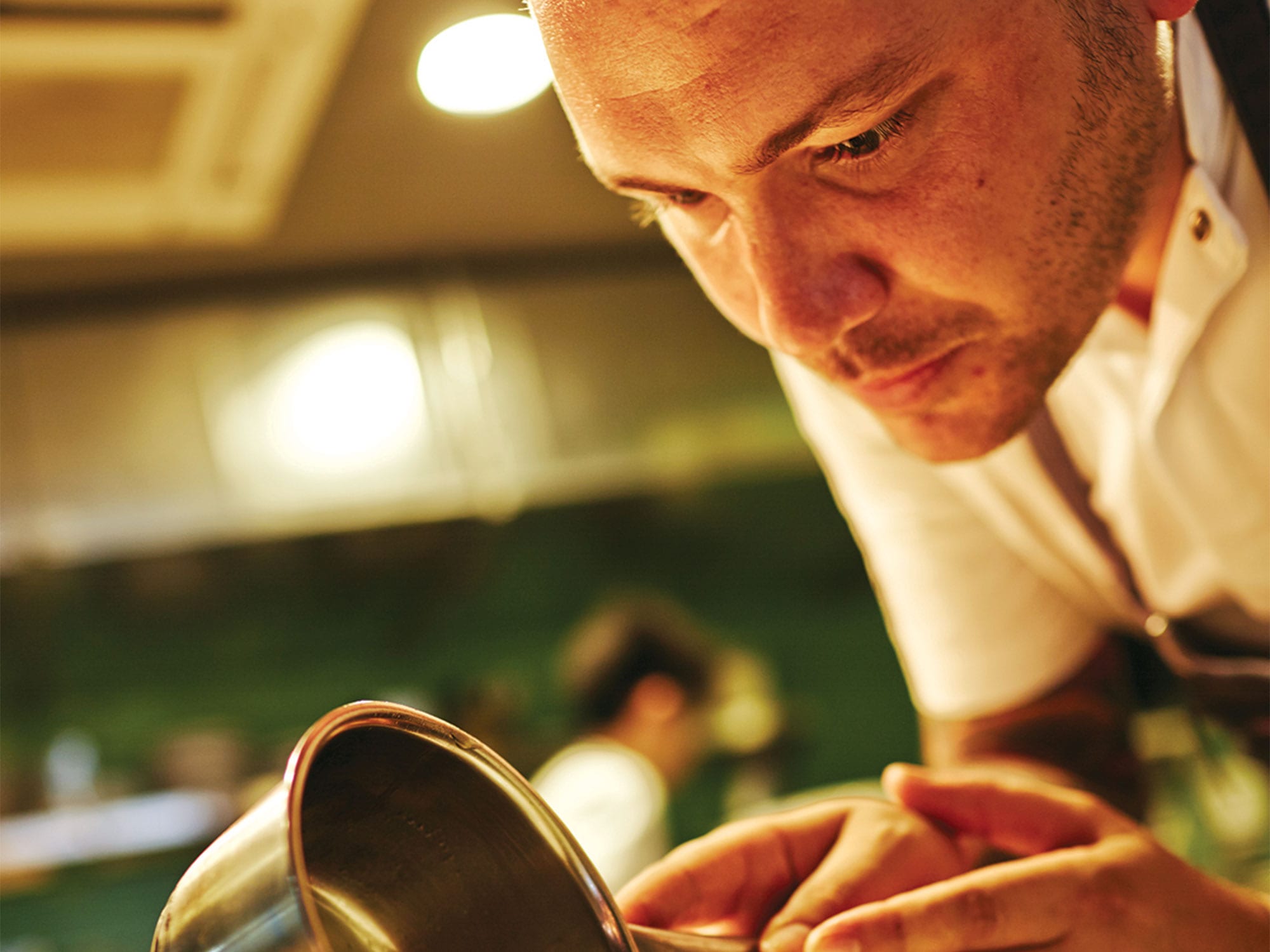 (Text Deborah Tan Photography Raymond Toh/Vineyard Production)
Chef Ryan Clift
His culinary career began when he was just 14 and over the course of 23 years, he has built a solid reputation as a gastronomic superstar.
Tippling Club
is located at 38 Tanjong Pagar Road. Tel: 6475 2217.