It's not just about how you make your products, it's where you make it. Contributing writer Annabelle Fernandez goes kura-hopping in Fukuoka to get the inside scoop on the secret ingredient behind three renowned breweries in the region.
"Our chamber is our treasure." The first time I heard this phrase at Kitaishoyu Soy Sauce Brewery in Itoshima city, it was right before I learn about the "miracle" ingredient that is koji mould – a fermentation culture known as Aspergillus oryzae, it is used to make three key components of Japanese cuisine: soy sauce, miso and sake. The room in which koji is made is the treasured chamber in question in every kura (warehouse) and, by the end of my stay in Fukuoka, I had seen the magic behind this living mould, and been blown away by the expertise and dedication apparent in the brewers in each of the kuras.
Kitai Soy Sauce Brewery
The distinctive sweet-meets-salty smell of soy sauce from the Kyushu region hits us as soon as we entered the kura. Using steamed soya beans and roasted wheat from Itoshima city, mixed with rock salt, the grains are separated by hand to ensure they remain intact for maximum sweetness. After this, koji mould is added to the mixture, and heated nice and warm, in order to cultivate the growth of the mould on the soya beans. Once a layer of crumb has formed, the koji mixture is placed in giant wooden barrels with sea water, and left to ferment for three (yes, three!) years, with a worker mixing it from top to bottom daily. I left the brewery with a newfound appreciation for soy sauce, and vowed to appreciate every drop I consume from now on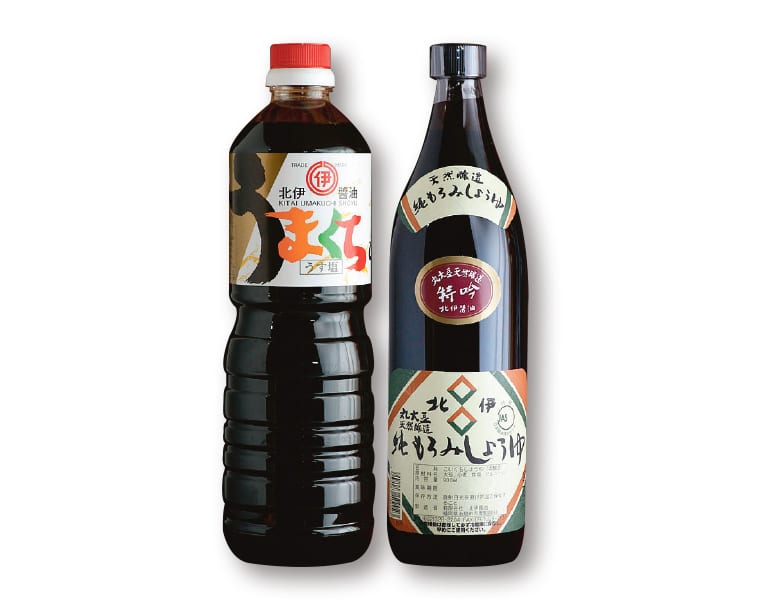 Kitai Soy Sauce Brewery
84 Shima Funakoshi, Itoshima city, Fukuoka, 819-1332
Tel: 092-328-2204
Tsurumiso
How many warehouses can claim to be a cultural heritage site and tourist destination? Built in the 1900s, this miso factory with a red brick exterior (nicknamed "Nakimura" by Hakushu Kitahara, a famous poet from the area) is a sight to behold. But for Tsurumiso, which has been making miso products for over 140 years, it's more than a beautiful building – the most important component of the structure isn't its appearance; but the mould that has been nurtured within the kura all those years; coming together with various ingredients (rice, soybean or barley) to form a living mould that produces their signature mild yet flavoursome miso.
Tsurumiso Jyozou
216 Emagari, Mitsubashi- machi, Yanagawa city, Fukuoka, 832-0825
Tel: 0944-73-2166
Kitaya
By the time we visited Kitaya, whose daiginjo was the grand champion in the 2013 International Wine Challenge, I could see why beauty companies are starting to use koji mould as an ingredient. All the staff in the kuras we've visited have radiant, youthful complexions – it must be something in the air! Nishino, a toji (a master brewer) at Kitaya, is a sprightly man who has worked at the brewery for 33 years. "I have a passion for brewing", he says, and it shows. Every morning, he checks the vats to "listen to what the moulds and mixtures are saying – it's important to know what they want." That way, he can ensure the consistently high quality of Kitaya's sakes.

A living, breathing organism that grows within each kura, developing based on the unique conditions within that particular environment, koji moulds give each factory's products, be it soy sauce, miso or sake, its distinct edge – a special something that no other factory can recreate, even if they tried. Talk about a secret weapon!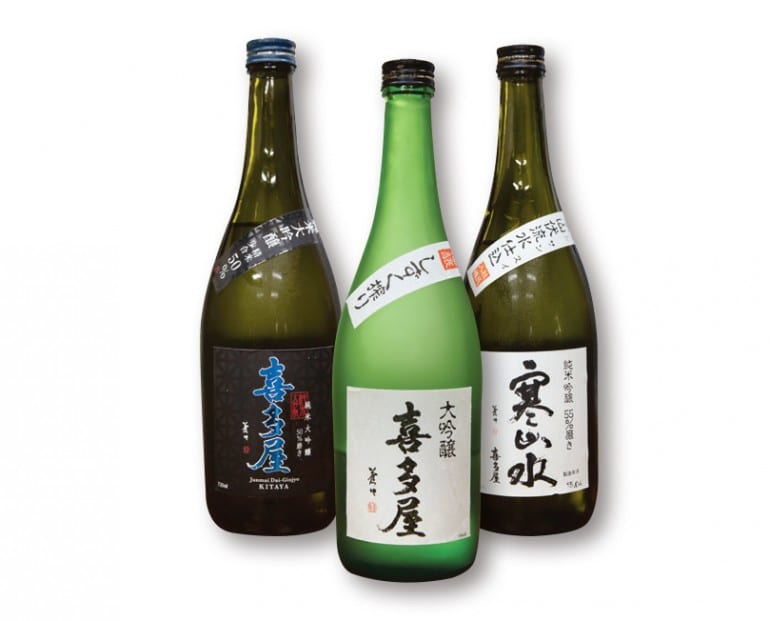 Kitaya
374 Motomachi, Yame city, Fukuoka, 834-0031
Tel: 0943-23-2154