Head Chef Ivan Brehm of The Kitchen at Bacchanalia talks about why the quality of intention affects the way food ultimately tastes.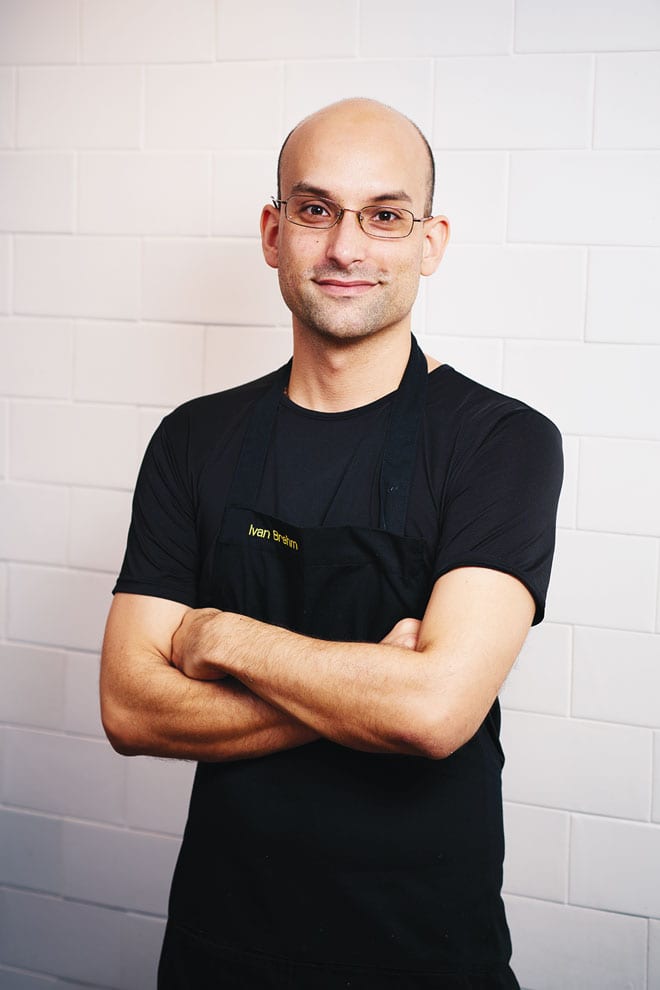 I've never been to Japan. I always plan to visit but every time something comes up at the last minute and I'd have to cancel my trip. However, I did grow up in a Japanese neighbourhood in Sao Paulo, Brazil. The country has a considerable Japanese community, and their strong work ethics in agriculture have helped Brazil a lot. My grandmother is an ikebana artist and my first memory of Japanese food was sake. My family used to eat at a Japanese restaurant near our home a lot and my mum would dab some sake on my lips with her finger.
For this story I've created two dishes: the first is a Wagyu dish [See it on the cover of this issue of Oishii]. I used Australian grass-fed Wagyu here for its floral-buttery flavour. The meat is then severed with grilled satsuma and fresh sansho pepper. The next dish is a grapefruit and yuzu tart served with Assam tea ice cream. "I infused some honey with the zest of the yuzu. The sweet citrus notes juxtaposes against the acidity of the grapefruit. The Assam tea rounds the entire dessert up with a dash of bitterness. I see flavours as threads in a tapestry. When you weave them together masterfully, you get a beautiful picture.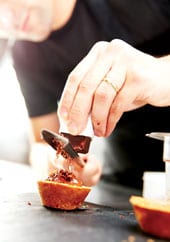 For me, food is about intention and, as chefs, our ultimate goal is to do good. This intention has to manifest itself from the sourcing of the ingredients to the preparation and serving of the dish. It is a sum of all parts and at The Kitchen at Bacchanalia, our customers can witness this intention for themselves when they see the way the staff interacts with each other, with them, and the environment."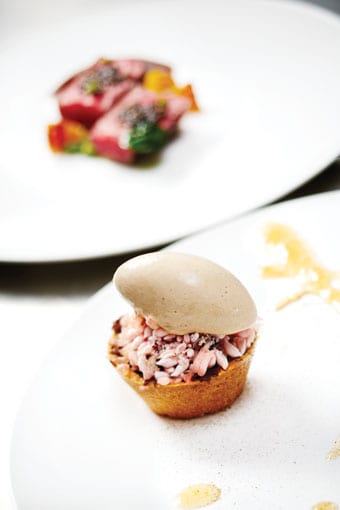 (TEXT  Deborah Tan Photography Raymond Toh/WWW.VINEYARDPRODUCTION.SG)
Chef Ivan Brehm
He earned his stripes working at critically-acclaimed restaurants like Thomas Keller's Per Se and Heston Blumenthal's The Fat Duck. Now the head chef at Bacchanalia, Brehm believes that the kitchen should not be run on fear but on mutual respect and mentorship. This brand of positive reinforcement evidently works; The Kitchen at Bacchanalia was recently awarded one Michelin star.
The Kitchen at Bacchanalia
39 Hong Kong Street Singapore 059678
Tel: +65 9179 4552