"Nowadays, when you mention 'fusion food', no one bats an eyelid. But there was a time not so long ago when people thought incorporating Asian ingredients with Western cooking methods was strange. I believe we have the Japanese to thank for normalising fusion food, because I think Japanese chefs have a deep knowledge of not just their own cuisine, but that of other cultures' too.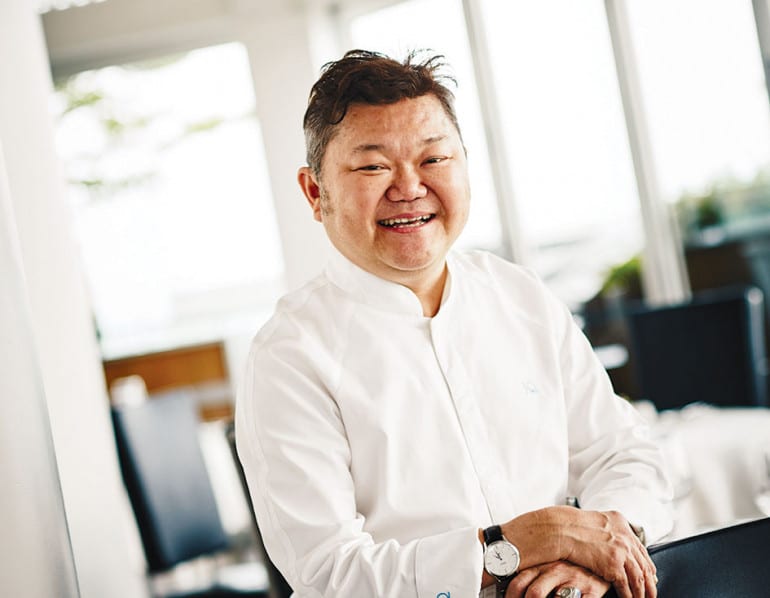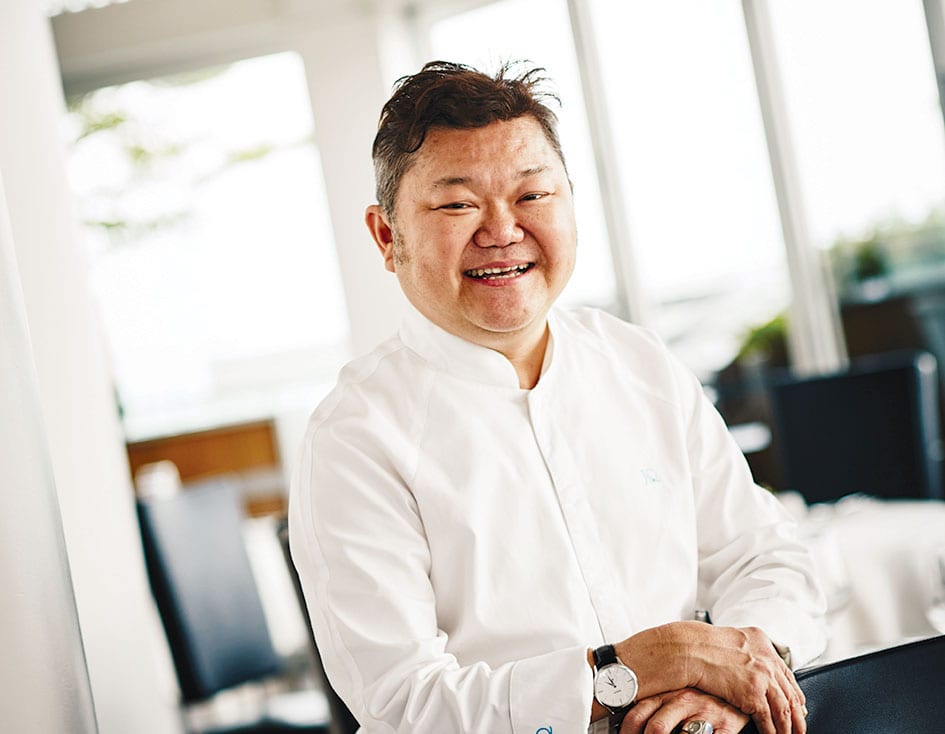 With that being said, there are a lot of similarities between Japanese and, say, French cuisine. Both have a strong focus on the use of seasonal ingredients, which is what we try to do here at Sky on 57. I, too, prefer to let fresh ingredients do the talking. For this dish I've created, I used a fish called amadai, a type of snapper that's been flown in from Shizuoka. I've left the scales on because after it's been pan-fried and roasted in the oven, the scales give a crispy texture that contrasts wonderfully with the tenderness of the meat. It's paired with an oyster poached with wakame — a type of Japanese seaweed — as well as dashi stock, butter and wine. The oysters give it umami, while the wine, a Riesling, imparts a slight acidity.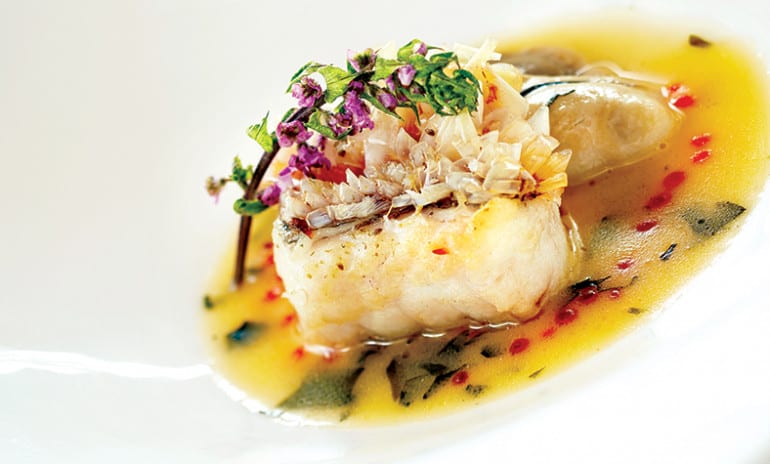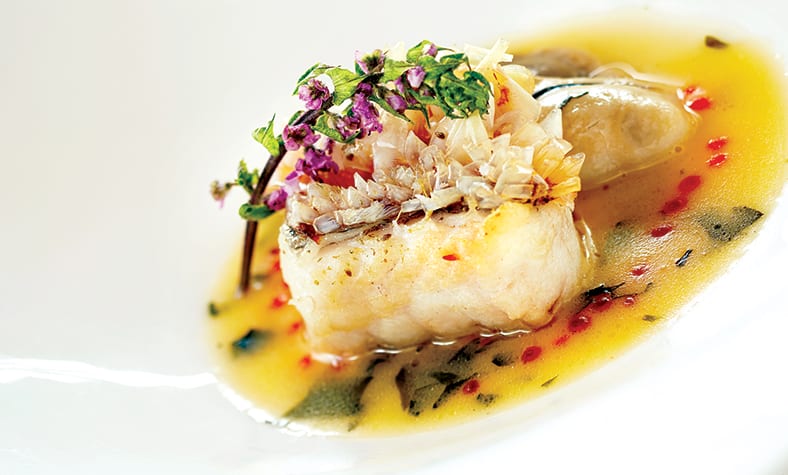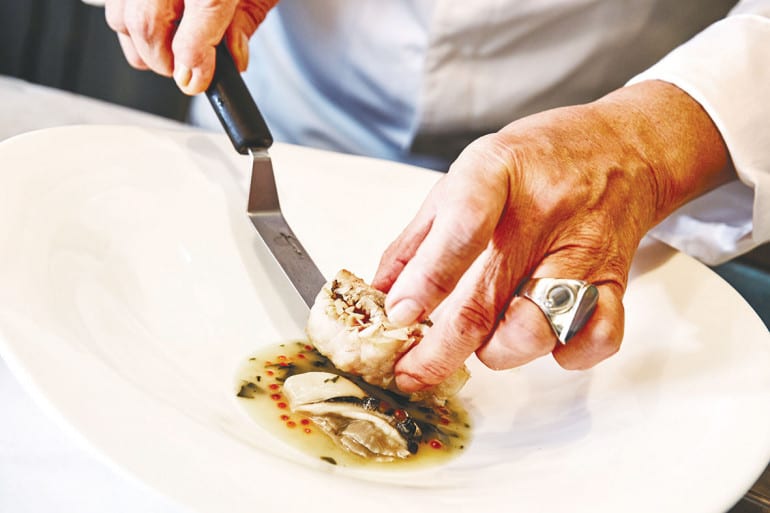 As a chef who creates dishes according to the European seasons, I believe it's important to have a good relationship with my suppliers. That's the only way to find out what ingredients are available, so we can tweak our menu accordingly. At the end of the day, it's always creating the most memorable dining experience possible for our guests.
(TEXT Deborah Tan  Photography Raymond Toh/vineyard production)
Chef Justin Quek
of Sky on 57 is one of Asia's most celebrated chefs. Having honed his culinary skills in several acclaimed restaurants in Europe, he was the opening chef de cuisine and partner at famed French restaurant Les Amis for close to a decade, before moving on to operate as chef-owner of several fine-dining French establishments in Taiwan, Hong Kong, and Shanghai. In 2010, he was invited by Marina Bay Sands to helm the 240-seater fine-dining restaurant Sky on 57, serving up his own unmistakable
brand of modern Franco-Aisan cuisine.
Sky on 7
10 Bayfront Avenue, Level 57, Sands SkyPark Tower 1, Marina Bay Sands.
Tel: +65 6688 8857