Enter one of Japan's most underrated cities, home to a good variety of restaurants serving traditional Japanese fare.
Issui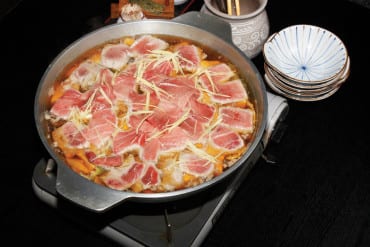 Mention "toro", and the reaction you get is most likely one of desire. It is, after all, the coveted part of the tuna. During the Edo era (1603 — 1868), however, toro had quite a different reputation, which kept Toshihiro Ooyama's grandfather from serving toro to customers. Thankfully, Ooyama did just the opposite when he opened Issui around 15 years ago. This cosy eatery specialises in a tuna hot pot dish known as Negima Nabe, which features negi (long onion), tofu, cabbage and generous slices of toro. Unlike akami — the leaner part of tuna, which can turn tough and chewy in a stew — toro remains soft and tender. 
Issui
2- 8-8 Kiba, Koto city,
Tokyo, 135-0042
Tel: 03-3643-2255
Mitsugi Sushi Restaurant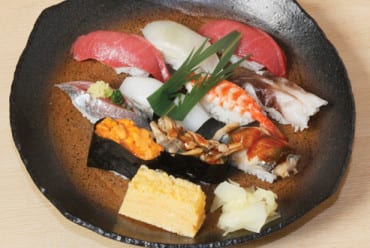 Meet a sushi master with an esoteric knowledge of making classic Edomae sushi — Chef Shinkichi Mitsugi. According to the chef, who's recently written a book about all-things sushi, Edomae sushi rice is generally less salty yet more flavourful, thanks to the intense hit from the red vinegar he uses. Chef Mitsugi specialises in making Edomae sushi in its authentic form (P.20) : it contains nearly twice as much rice as its modern counterpart, and it's shaped like a boat. The sushi we are most familiar with today is available at the restaurant as well, but for a taste of the Japanese classic under the skilful hands of a revered chef who is said to have revived Edomae sushi, you know which to go for. 
Mitsugi Sushi Restaurant
1-13-13 Tomioka, Koto city,
Tokyo, 135-0047
Tel: 03-3641-2863
Masumoto Suzushiro-an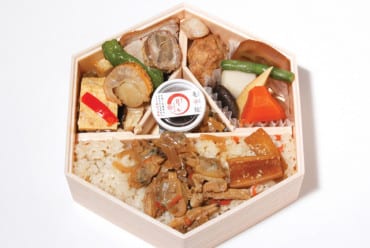 This small bento shop prepares between 4,000 and 4,500 bento sets every day! A haven for the health-conscious, it prepares healthful and nutritious bento sets that are free of artificial flavourings, preservatives, MSG and other additives. There are also five varieties of macrobiotic bento
sets available.
Masumoto Suzushiro-an
2-45-8 Kameido, Koto city,
Tokyo, 136-0071
Tel: 03-3681-2778
Sankouen

The moment you step into this nondescript eatery, you'd feel as if you had travelled back in time to 30 years ago — that's exactly what the sister-and-brother duo hopes to evoke in their patrons. The retro vibe is strong, indeed, from the old-school settings of the restaurant to the nostalgic taste of home-cooked delicacies. Opened 44 years ago by their parents, Sanko-en specialises in ramen, with their best-seller the spicy tanmen. Rather than using the typical thin noodles, they use thick noodles, which can better absorb the soup and boast more bite. Sanko-en also serves other classics like fried rice and gyoza. 
3-7-6 Botan, Koto city,
Tokyo, 135-0046
Tel: 03-3641-8791
Fukagawa Kamasho

Read more about Fukagawa Kamasho <https://www.oishii.sg/article/3459/2>
Fukagawa Kamasho
2-1-13 Shirakawa, Koto city,
Tokyo 135-0021,
Tel: 03-3643-4053