Apart from eating your way through the plenteous produce, take some time to visit these attractions.
Hamamatsu Fruit Park
Toki no Sumika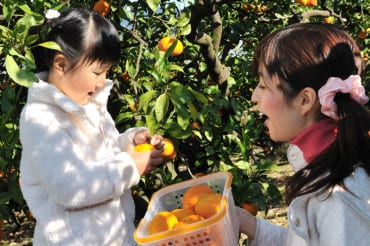 Be a fruit farmer for an afternoon at Hamamatsu Fruit Park, a 43-hectares agricultural park where you can pick your own fruits. In the spring and summer months, some of the fruits you can look forward to include peaches, strawberries, plums, and figs. This huge park, which is nine times the size of the Tokyo Dome, also showcases more than 300 types of plants. Open daily, this is a must-visit for everyone in the family.  
Hamamatsu Fruit Park
Toki no Sumika
4263-1 Miyakoda-cho, Kita-ku
Hamamatsu city
Shizuoka 431-2102
Tel: 053-428-5211
Lake Hamana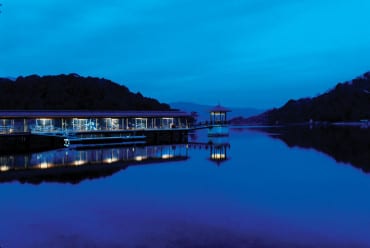 Spanning the boundaries of Hamamatsu and Kosai cities, Lake Hamana is the tenth-largest lake in Japan. It is also the life-source for a mind-boggling abundance of marine life, including blowfish (fugu), pike conger (hamo), oysters, and eels. Because Hamamatsu City is famous for farming freshwater eel at Lake Hamana, many visitors do not know the lake actually has a longer history of oyster cultivation. The oysters from Lake Hamana are fleshy and contain plenty of minerals, and are prized for their rich flavour and tender texture. Besides enjoying the spoils of Lake Hamana, why not visit the numerous hot spring resorts in the vicinity?
Hokoji Temple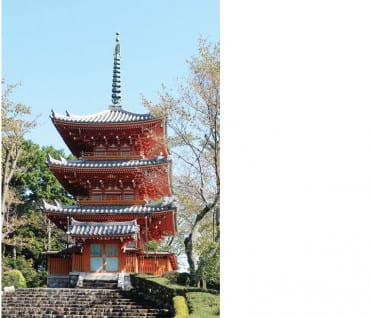 Take a walk back in time at the beautiful Hokoji Temple, which was established in 1334. Renowned for the thick, verdant bamboo grove that grows above the temple's main hall, there are about 2,000 dark green bamboo stalks here. Also dotted around the temple grounds are mossy stones – be careful, they're slippery! As you amble through the temple grounds—surrounded by lush greenery and a peaceful atmosphere—it's easy to slip into a contemplative, almost meditative state. 
Hokoji Temple
1577-1 Okuyama, Inasa-cho, Kita-ku
Hamamatsu city
Shizuoka 431-2224
Tel: 053-543-0003
Tenryu-Futamata Station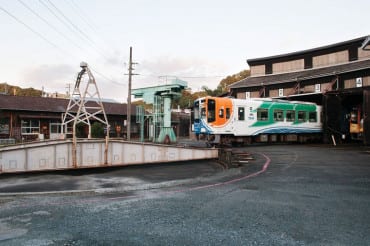 For another slice of history, make your way to this iconic railway station, which was built in 1940. Tenryu Hamanako Railroad runs along the north coast of Lake Hamana, and within Hamamatsu, there are 19 stations between Ona Station and Tenryu-Futamata Station. Right up to 1971, you could still spot steam locomotives traversing this railway line. While today's diesel-powered trains are considered an upgrade, they're nowhere in the league of the high-speed Shinkansen. It's the spectacular scenery that draws visitors to the Tenryu Hamanako Railroad, which meanders through the picturesque Japanese countryside.    
Tenryu-Futamata station
114-2 Akura, Futamata-cho, Tenryu-ku
Hamamatsu city
Shizuoka 431-3311
Tel: 053-925-2275
Ryugashido Cavern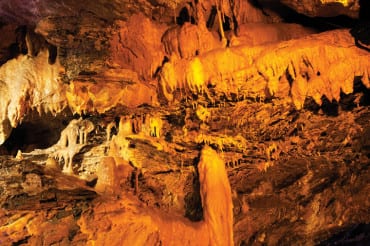 Channel your inner adventurer as you explore the Ryugashido Cavern, a huge limestone cave thought to be formed in a stratum of 250 million years old. This mystical cave is home to all kinds of amazing stalactite formations as well as over 100 animal species, such as bats, shrimps, and crabs. Designated as a national monument in 1934, you can't help but feel a sense of awe and reverence as you make your way through the narrow passageways and deep, dark recesses of the cave. Before you leave, be sure to treat yourself to a homemade gelato at the gift shop. 
Ryugashido Cavern
193 Tabata, Inasa-cho, Kita-ku
Hamamatsu city, Shizuoka 431-2221
Tel: 053-543-0108