What's not to love about fall? The air is cooler, the scenery is spectacular, and it's the harvest season. That means delicious food… lots of it!
Picture this. Wide swathes of reds, bronzes, and golds spread out for miles and miles around you. The sky is a swirl of pink, lavender, and mauve. Sounds like the setting of a romance flick or TV drama, doesn't it?
Autumn foliage is a magnificent sight to behold, which is why the Japanese are known to set aside time to marvel at these picturesque scenes. In fact, there is a special term for the viewing of autumn scenery—momijigari. From mid-September right up to about early December, you can drink in this splendour at various spots across Japan.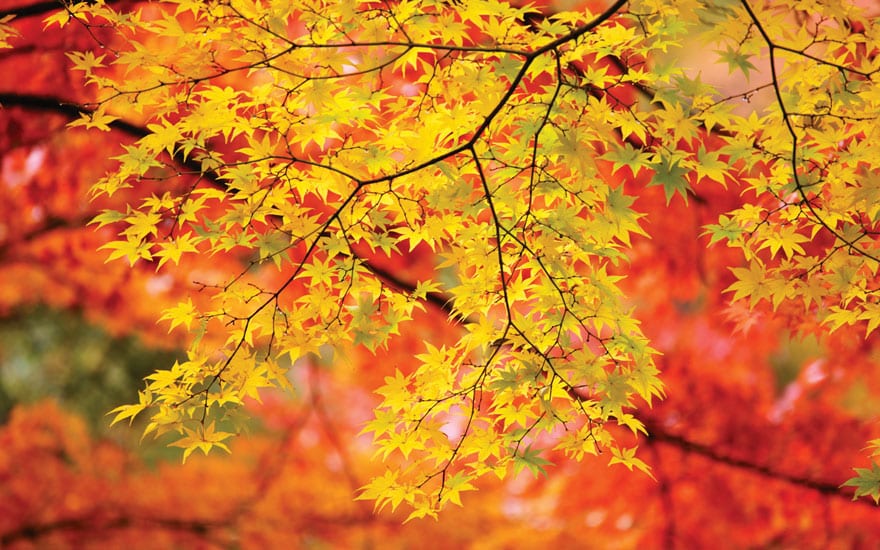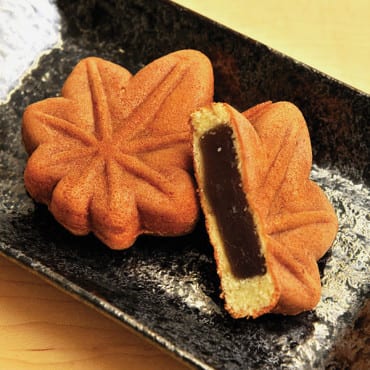 Apart from beautiful landscapes, autumn also brings with it a slew of unique seasonal snacks. Try the delicious momiji (maple leaf) tempura, where maple leaves are lightly fried in tempura batter. Another snack to try is momiji manju – a type of wagashi made by steaming ingredients like azuki bean paste wrapped in kneaded dough. It's shaped like a maple leaf to commemorate the season!
Speaking of food, autumn is also an important time for farmers and food producers as it is a time of harvest. Across Japan, autumn is known as the "season of healthy appetites" as many ingredients are in season and it's a time of great feasting. Some of the season's best ingredients include akisake, chum salmon (a less fatty variety of Pacific salmon), and sanma (Pacific saury).
Other seasonal favourites to look forward to include matsutake mushrooms (which are prized for their rich, umami flavour), kabocha (Japanese pumpkin), kuri (Japanese chestnuts), and satsumaimo (sweet potatoes from Kagoshima). Psst … find out more about satsumaimo and other delectable produce from Kagoshima Prefecture in our regional highlights on pages 20-31!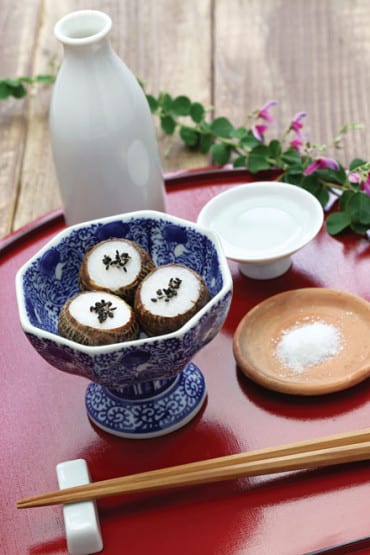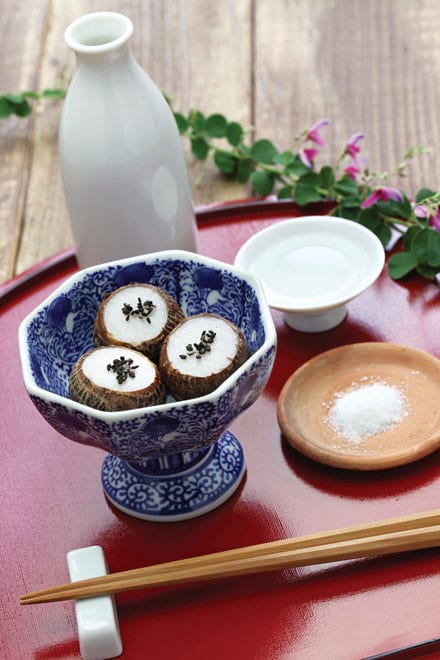 What's Brewing
The beginning of autumn also marks the start of the annual sake-brewing season. In fact, ever since 1987, the Japan Sake and Shochu Makers Association (JSS) have designated the first of October as World Sake Day. Traditionally, October 1 marks the start of the fiscal year for sake production as it immediately follows the harvest of sake rice and is the best time for making sake.
Over the years, World Sake Day has grown to be an international celebration. In Tokyo, you can enjoy a cup of free sake, courtesy of the JSS. Alternatively, if you're at a bar or restaurant that specialises in Japanese sake, it's likely they'll have a special event or discount on that day. Whatever it is, it doesn't hurt to ask!
Closer to home, in Singapore, we at Oishii also have events to commemorate the occasion so keep a lookout in this issue and on our social media pages!
A Postcard from Japan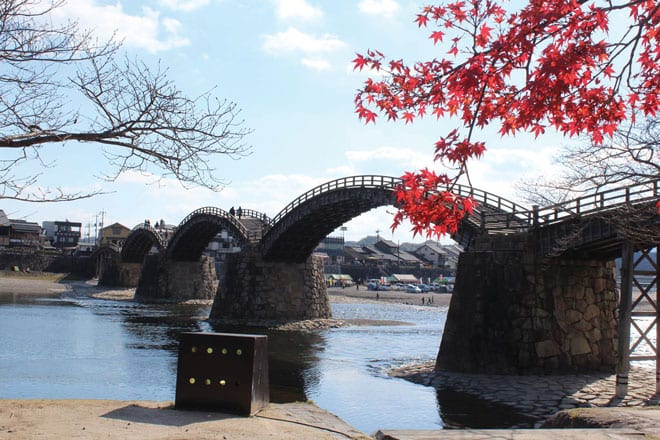 Oishii reader, Bridget Peh, shares with us her favourite Autumn time memories in Japan. She says, "I took the picture while I was travelling in Iwakuni along Sanyodo during late autumn. Much to my dismay, many maple leaves were already faded and fallen, particularly in Miyajima. So when I discovered there were still some hanging over the famous Kintaikyo, I gleefully took up position from where I could fit in the koyo leaves and Kintaikyo, and snapped this picture."
(TEXT  VANESSA TAI )