Japanese strawberries are renowned for their extraordinary sweetness, but did you know that not all strawberries are grown in Japan? Chitose strawberries are cultivated in Cameron Highlands, Malaysia, and exported around the region. We speak to Ryosuke Koike, executive manager at Chitose Agriculture Initiative, to find out more.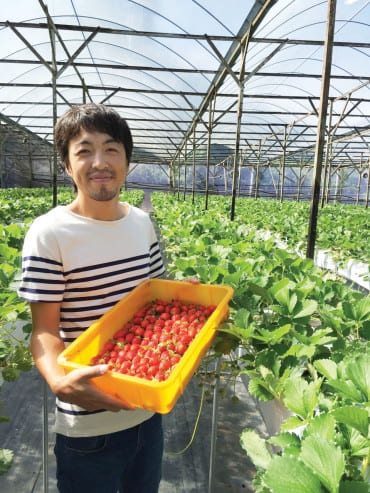 "My first foray into Southeast Asia was working with the palm oil industry in Sabah, Malaysia, to see if we could find bio-related solutions to make it more sustainable. During my time in Malaysia, I noticed there was a thriving agriculture industry in Cameron Highlands but the food producers there were not practising sustainable farming methods.
It was then that our farmer Kyosuke Kinoshita and I decided to start looking for farming opportunities in Cameron Highlands. As a strawberry lover, I wasn't a fan of the taste of strawberries in Southeast Asia as well as the variants from the US and the Netherlands. I thought, 'Why don't we let the people in this region discover the real taste of strawberries?'
It took us over a year to find the right space for our farm. But once we did, we quickly integrated with the local farming community there. In May 2016, we shipped our first batch of strawberries to Singapore. Since then, we've been supplying premium strawberries to high-end pastry shops like Pantler and fine-dining restaurants such as Saint Pierre. And soon it will be available at Isetan Scotts for retail customers.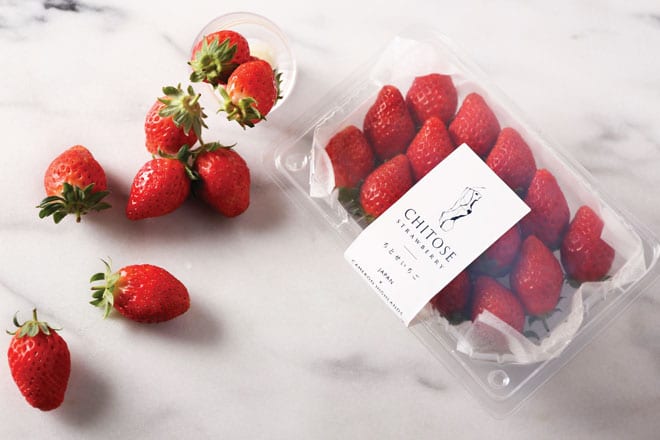 What Makes Our Strawberries Special
In Japan, there are more than 250 types of strawberries but we decided to focus our cultivation efforts on just one—the Akihime. This variant is soft, juicy, sweet, and has a subtle, beautiful fragrance.
We also prioritise quality over quantity. What we noticed about the agriculture industry in Cameron Highlands is that plantation owners tend to focus on quantity. We may not have as high a yield as other farms in the area, but we believe our sustainable farming methods will be more beneficial [for the Earth] in the long run.
For example, we use water from the mountains of Cameron Highlands where it is clean and rich in nutrients. We also use a Styrofoam holder to irrigate our crops, using what is called a bench method. Basically, there is a pipe that runs through these benches (filled with coco peat). This pipe contains valves that control the drip of water on the crops during designated times of the day.
This method contrasts with conventional farming techniques, where regular pipes without valves are used. Hence, the water pressure is dependent on the origin of water sources. The further away crops are from water sources, the lower the water pressure from the pipes. This results in stunted growth and an inconsistent quality of crops. Our method ensures the crops get a consistent delivery of water.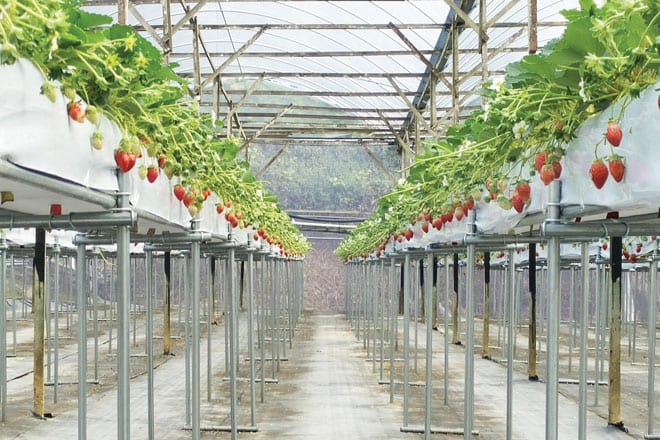 The Way Forward: Ethical Farming
Chitose Agriculture Initiative is part of Chitose Bio Evolution, which is a company that works hard to develop sustainable agriculture solutions. While we wouldn't necessarily say our way of farming is better than others', it is undeniable that consumers these days are getting more discerning about their food. People are looking for a higher quality of life; they are more aware of food culture and they want to know the background of the food they consume.
And that is our mission in a nutshell—to work with farmers around the world to develop ethical and sustainable agriculture best practices in order to deliver great tasting natural produce for generations to come."
(TEXT  Matthew Fam )