Wintertime doesn't have to be a freezing affair. One of the best ways to keep warm is to share a convivial hotpot meal with a group of loved ones.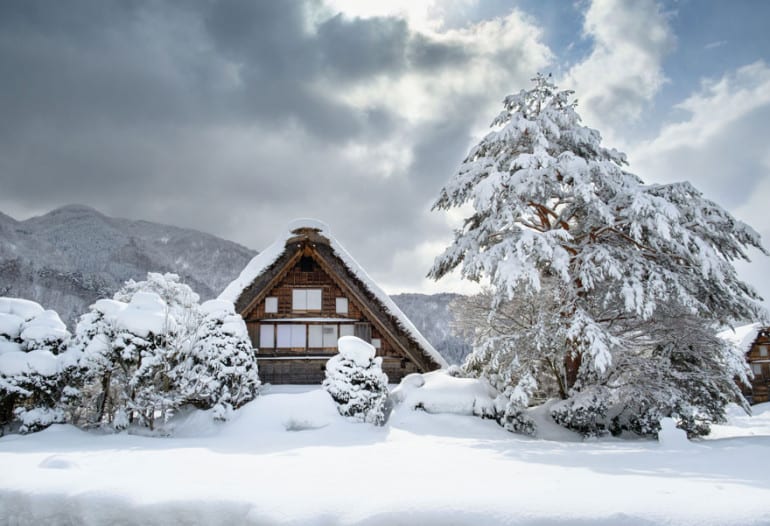 When the temperature dips and the weather turns chilly, nothing warms the stomach (and the soul!) more than a comforting meal of hotpot. Better known as nabe or nabemono in Japan, this refers to a Japanese style of one-pot cooking.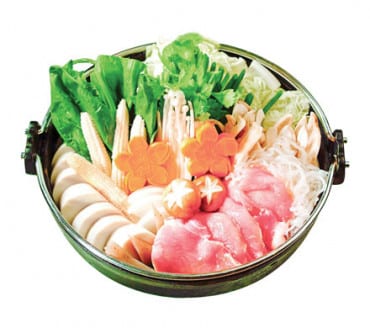 This communal meal is immensely popular, mainly because of its versatility – you can add practically any ingredient you like. Winter in Japan means vegetables like cabbage, daikon, and other root vegetables in season, so you'll often see them featuring prominently in the mix of ingredients.
Across the country, you can find unique variations of this popular dish. For example, in Hokkaido, the Northerners enjoy a style of hotpot called Ishikari Nabe. Inspired by a traditional fisherman's stew, this is prepared using Hokkaido salmon, tofu, and hearty veggies like potatoes and corn cooked in a rich miso-flavoured broth. In the western region of Kansai, wild game is still hunted in the mountains surrounding Osaka, Kyoto, and Hyogo prefectures. As such, this area is popular for its Botan Nabe, which features shishiniku (wild boar meat) cooked in a red miso broth until the gamey, fatty meat becomes tender.
However, the most popular version of nabemono in Japan is still Yose Nabe. Literally translated to "puteverything- together" nabe, this dish is a hotchpotch of ingredients including vegetables, tofu, seafood, fish or meat all cooked together in flavoured dashi stock.
And what goes better with hotpot than some warm sake? A seasonal favourite is hirezake where the fin of the fugu (puffer fish) is grilled over a flame until charred before being steeped in a cup of hot sake. The umami from the fish lends the sake a rich and distinct flavour – you definitely need to give this drink a try!
Warm Hearts and Homes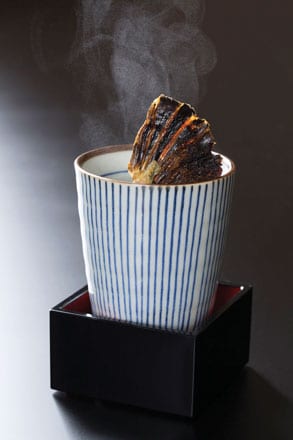 Of course, good food is best enjoyed with good company. The New Year (known as shogatsu or oshogatsu) is an important time for the Japanese as it's an opportunity to spend time with loved ones. Most businesses are closed from 1 to 3 January, and families will gather to spend the days together. The first day of the year is especially auspicious, with families flocking to temples or shrines to pray for a good year ahead.
Another important occasion is the Coming of Age Day on 15 January. Known as Seijin-shiki, this is a celebration for all who have reached the age of maturity in Japan (20 years old).
Well, whether you're 20, 50 or 80, one thing's for sure – wintertime is certainly not a bleak season in Japan. Not when there's so much good food and abundant joy to relish in!
A Postcard from Japan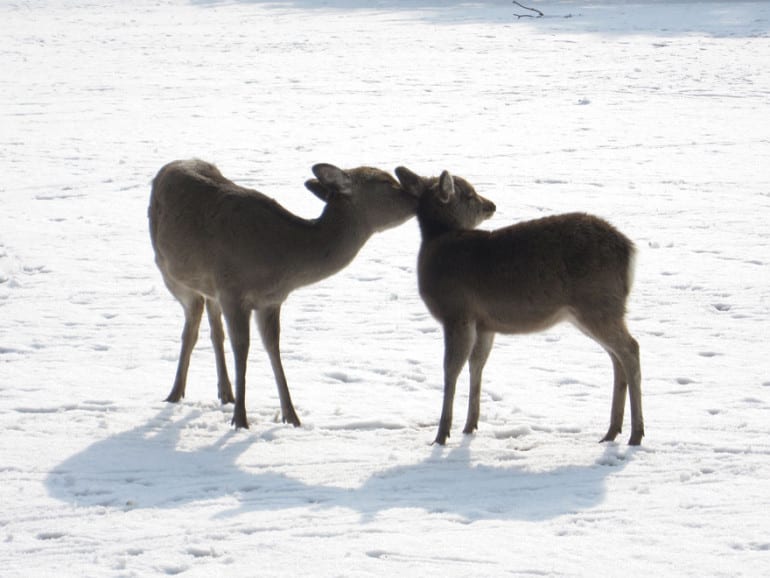 OISHII reader, Tan Siew Lee, shares with us her favourite Winter time memories in Japan. She says, "A winter day filled with warmth and love, featuring my deer friends in Nara City".
(TEXT  VANESSA TAI )