Like many seasoned foodies in Singapore, you'll have noticed a plethora of Japanese omakase restaurants springing up in recent years. This particular style of Japanese dining, literally meaning "I leave it up to you", is especially popular with notoriously picky Singaporean diners, who are able to just relax and cede control of the menu to the sushi chef.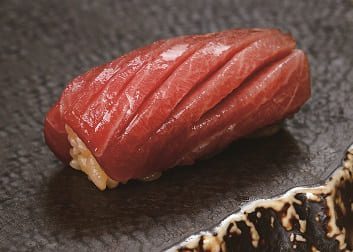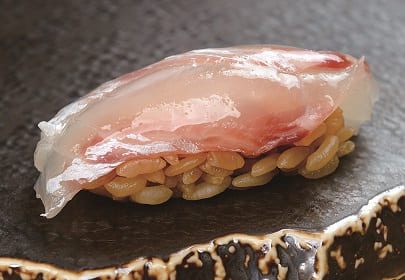 But while the trend here has grown over the years, omakase dining in Japan has been around for generations. In Singapore, there are a host of options at all price points, ranging from affordable eateries to fancy restaurants. What they all have in common is that they offer a series of small, elaborate courses chosen by the chef, usually sashimi and sushi, using their own culinary philosophy, a selection of seasonal ingredients — known as "shun" — plus a lavish helping of omotenashi or Japanese hospitality.
These three restaurants are doing omakase right and making a name for themselves in the competitive world of Japanese cuisine in Singapore. They all have recast the omakase dining experience in their own little ways. Take your pick between Edo-style sushi from Tokyo, elegant Japanese with a modern twist and Japanese fine dining.
So what makes an omakase restaurant, you might ask these master chefs? Read on to find out.
Taro Takayama
Executive Chef, Takayama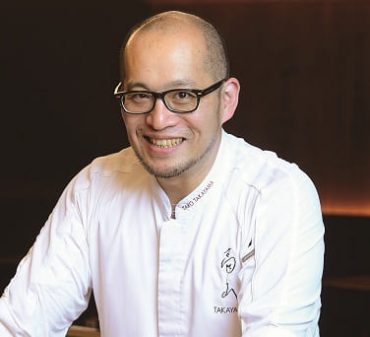 The short answer to what makes omakase cuisine is straightforward. "It is quite simply, to trust your chef," says chef Taro Takayama. But ask him to elaborate and he is happy to explain. "(Omakase cuisine) is not just about the food, though it does play a very big part. It is about the overall feel that you have when you dine — like the umami of experience."
Born in Wakayama, near Osaka, Takayama began his career at three-Michelin-starred restaurants Kashiwaya and Koryu, in Osaka, before he was appointed Master Chef at the residence of the Japanese Ambassador to Singapore in 2012. There, he served meals to celebrities and dignitaries, including Japan's Crown Prince Naruhito, now the Emperor of Japan, and Prime Minister Shinzo Abe.
Takayama soon developed a deep appreciation for Singapore's cultural diversity and local cuisine, so he moved here, becoming part of Mandarin Orchard Singapore's roster of celebrated chefs. In 2018, he became the executive chef of his eponymous restaurant, tucked away on the ground floor of OUE Downtown Gallery.
Quietly elegant, the 32-seat restaurant offers kappo dining, where the multi-course meal is left entirely up to the chef, with a generous dash of omotenashi, or wholehearted Japanese hospitality. The influence here stems from Osaka, known as "the kitchen of Japan" during the Edo period and remains a favoured culinary destination by many.
Inspired by Japan's four seasons, the restaurant's menu celebrates ingredients at the peak of their flavours (shun). Just like its signature dish Foie Gras Monaka, which reflects the chef's philosophy of using seasonal produce and preserving the integrity of their flavours. Says Takayama: "At Takayama, we tailor our menu in a way that every meal is a new discovery of the Japanese cuisine."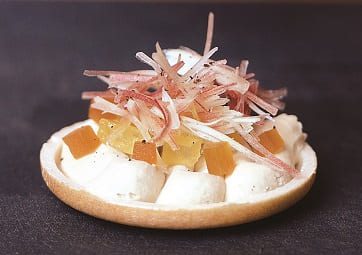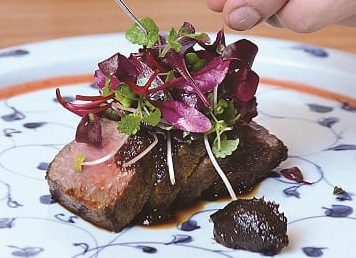 Tell us why your omakase menu is so special.
A major part of it has got to do with me growing up in Japan as well as influences in my career, and to see how customers react to the dishes we serve. It makes me very happy to see their expressions of content, satisfaction and joy. They are better than words.
How did you come up with the items on the menu?
I focus on bringing out the flavours of ingredients which represent the respective seasons and then adding a little playfulness to it. My ingredients are mainly from Tokyo, Osaka and Fukuoka markets, and are not limited to fish markets. I also get supplies from farms and fishermen directly.
How does the restaurant cater to local tastes?
My customers give me a lot of inspiration and insights on the local palate. Sometimes, we converse too much and I forget to cook!
What is so special about Japanese omakase in Singapore?
I think Japanese cuisine has evolved over the years in Singapore. The entire concept of Japanese omakase is very interesting to locals because of how it is a chef's choice menu, so diners do not know what to expect. They need to trust that we will present to them a fresh new experience of flavours and taste.
What is your wish for Takayama restaurant?
We would just like to continue pleasing our customers and ensure they have a nice time. We have been very fortunate to always have very good support, and reservations have been steady. We want to continue delivering on what we had intended to do when we first opened — give our guests a positive kappo dining experience with us.
Takayama
#01-09/10 Downtown Gallery, 6A Shenton Way.
Tel: 6224-0864
Taiga Kanekuni
Head Chef, Sushi Ayumu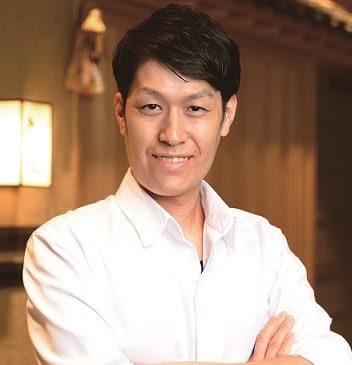 Born in Kochi Prefecture on the island of Shikoku, Taiga Kanekuni has over 20 years' experience working as a sushi chef in Japan before he decided to venture to Singapore. Now the head chef at Sushi Ayumu in Mandarin Gallery, he is busy setting a new direction for the restaurant after its rebranding in July 2018. In Japanese, "ayumu" means "walking towards a new beginning and a new vision".
Explaining the meaning of omakase, Kanekuni says: "Omakase is like (a customer) saying 'I trust you' or 'I leave it to you' to the chefs and getting the very best (in return). A full omakase meal is typically reflective of the season's best produce and the kitchen's signature cooking style."
The 36-seat Sushi Ayumu focuses on Tokyo-style Edomae or Edo-style sushi. This traditional type of sushi was created during the Bunsei era in the early 19th century in the old city of Edo, which is now Tokyo. But one step inside the modern, sleek-walled restaurant in Mandarin Gallery and you'll know this is not an old-style Japanese restaurant.
The restaurant uses fresh produce, seasonal items and delicacies sourced every day from Japanese fishermen and suppliers, mainly from Tokyo's Toyosu Fish Market and fish markets in Kyushu. These ingredients offer diners a taste of Japan's four seasons. Says Kanekuni: "We serve sushi the same way as traditional sushi restaurants in Japan, in other words (Edo-style) sushi."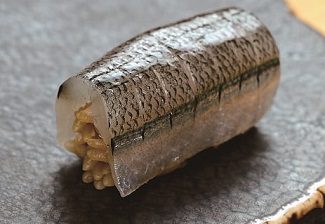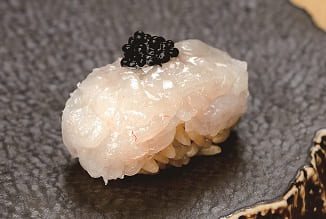 How do you ensure a good Japanese omakase meal?
We endeavour to curate the perfect sushi with our signature sushi rice (shari). It is seasoned with our secret recipe to enhance the umami and flavour of each catch. By sharing our passion and love for Japanese hospitality, our customers and even tourists get to enjoy Edo-style sushi and omotenashi without having to go to Japan. All furniture, tableware and even traditional toothpicks are specially brought in from Japan.
Tell us about your most popular dish.
We serve the best Pacific Wild Bluefin Tuna (hon-maguro). This is different from normal wild tuna caught from elsewhere. Naturally, this is not the farmed tuna served in many other local sushi-ya (sushi restaurants). Our hon-maguro is rich in umami and flavour, with an even spread of oiliness.
What do you wish more people knew about Japanese omakase?
I would like to introduce more diners to pair wine or sake with sushi. I grew up in a culture of drinking alcohol. You can basically pair any food with the right alcohol. It is natural that sushi is delicious with it, and I would like my diners to elevate their meal with the right beverage.
What is your wish for the restaurant?
I look forward to raising the profile of Sushi Ayumu. To be the best sushi restaurant in the hearts and minds of guests and our people. We aim to go beyond boundaries by being known worldwide as a top sushi dining destination with Japanese service and hospitality.
Sushi Ayumu
#04-16 Mandarin Gallery, 333A Orchard Road.
Tel: 6733-2114
Yutaro Tsuchiya
Chef, NAMI Restaurant & Bar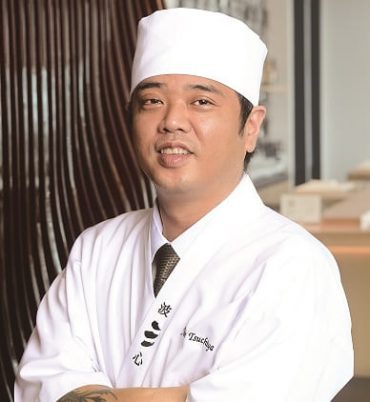 A Yokohama native raised a mere 10-minute walk from the sea, Yutaro Tsuchiya has felt a deep connection to it. As a young man, he and his friends would surf, go spearfishing or collect fresh oysters and sea urchins. He also enjoyed eating fresh produce from his grandmother's vegetable and fruit farm located in the surrounding mountains.
Growing up in such an environment, it's no wonder that Tsuchiya found his calling as a chef. Cutting his teeth at his uncle's restaurant at 16, Tsuchiya has worked in restaurants and eateries for almost 25 years in Japan and the US.
He helped to teach Japanese cuisine and chefs as a regional chef for renowned Japanese-American restaurant Benihana. He also helped to open sushi restaurant Doraku in the US and overseas, including Miami and Vietnam. Before arriving in Singapore to head NAMI, just in January this year, he had been co-owner and head chef of Sushi Sake in Dallas.
He says of his new home at NAMI, a 92-seat fine Japanese cuisine restaurant that opened in May 2017: "Working here allows me to explore global flavours. The cuisine I bring to the table is innovative yet stays true to my Japanese roots."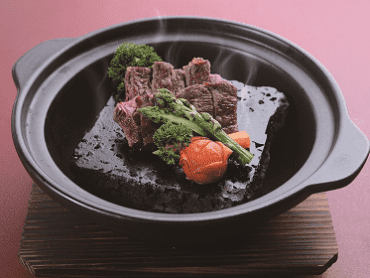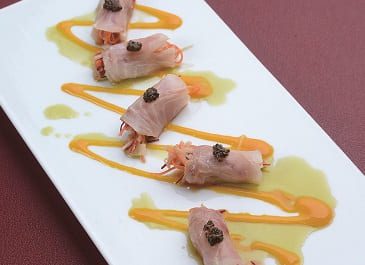 Tell us more about your omakase menu and why it is so special.
Our seasonal omakase menu celebrates the changing seasons in Japan with the freshest seasonal produce at the peak of its flavours. To celebrate spring, we've introduced Sakura Omakase, which highlights seasonal ingredients such as cherry blossom, sawara fish (Spanish
mackerel) and soramame (broad beans).
Where are your ingredients from?
Most of our ingredients come from Japan, freshly delivered four times a week.
How would you describe NAMI's food?
It's traditional but we constantly seek new ways to refine and innovate. We stay true to traditional Japanese cuisine, but elevate it with influences from my exploration of different cultures. One item that will soon go on the menu is Fish and Dip, which is my personal take on guacamole with jalapenos, ponzu, tobiko (flying fish roe), green onions instead of garlic, lime juice and onion. I use sashimi-grade flounder but fry it instead, in consideration of diners' preferences.
How do you come up with different menu items?
I get ideas from my daily life and travel. I visit different restaurants, not just Japanese ones, to try and find inspiration.
What makes a good Japanese omakase meal?
High-quality ingredients, a chef's skill and attention to details. Most importantly, it is about achieving the optimal balance of flavours among the multiple courses.
What do you wish more diners knew about Japanese omakase?
Eating seasonally is important for omakase, especially in Japan, when ingredients are at their freshest and tastiest. But it is also about deepening awareness of the here and now, and building a deep texture of life that goes hand in hand with the cycles of nature. For the Japanese, that's common sense rooted in culture and history. I wish to cultivate this among Singapore diners, so they have fun with seasonal ingredients — and have some sake too!
NAMI Restaurant & Bar
Level 24 Tower Wing, Shangri-La Hotel, Singapore, 22 Orange Grove Road.
Tel: 6213-4398