TETSUYA FUJITA -PRESIDENT OF CONDE HOUSE-
A familiar face at store openings in Japan and abroad, this long-serving employee is using his design background and keen marketing sense to promote the company and its products.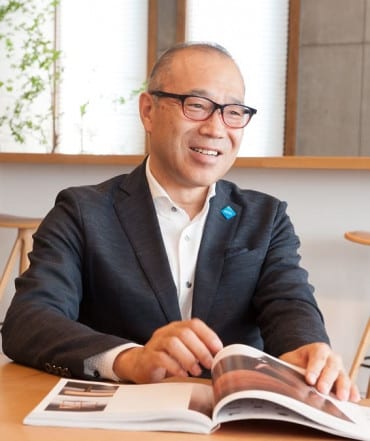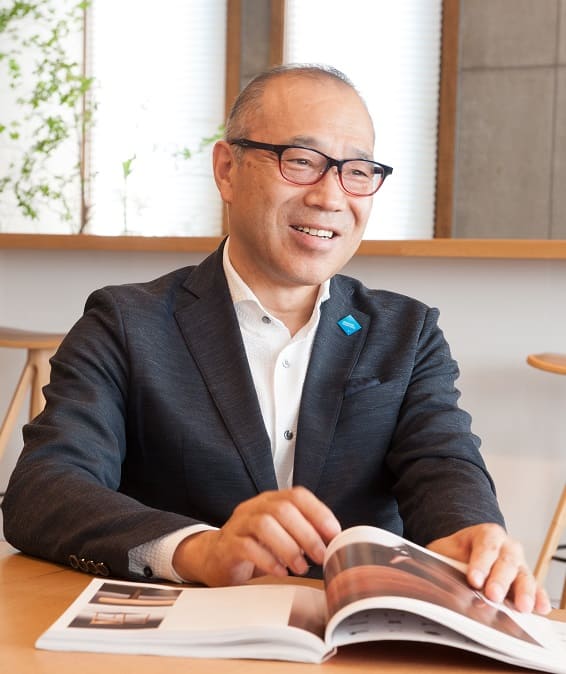 How did you end up in the business?
I've always wanted to pursue something related to design. But it was only as a student doing part-time work delivering furniture for Conde House that I became interested in interior design. The smiles on the faces of customers as they received their furniture — the finishing touch to their new homes — were priceless to me.
What has motivated you to work at Conde House for 38 years?
I've never thought of changing my career or working for other furniture manufacturers because I've never found any more attractive than Conde House. In Japan, lifetime employment is very common. Working in management means doing a wide variety of things, so it's very interesting. I'm so busy that there is no time to think about changing careers or working for other companies.
What is so special about Conde House?
We are the top furniture manufacturer in Japan and one of the leading furniture makers overseas. Our people are highly skilled, and we use the latest technology, which translates into products of top quality.
Conde House has its own forest in nearby Higashikawa. What's the thinking behind that?
We started to plant trees more than 20 years ago. Every year, our staff and those from other furniture makers plant 5,000 trees. It's our way of giving back to nature and to the city of Asahikawa. We also want to show that we are a company that appreciates nature because without nature, we cannot make anything.
What lies ahead for Conde House?
Within five years, I would like to have more dealers in overseas markets such as the Middle East, Indonesia, Vietnam, Malaysia and New Zealand. I want Conde House to not only have a presence in more countries, but to increase the number of outlets in each country. In India, we only have one dealership in Bengaluru, but we'd like to have shops in other major cities like Delhi, Mumbai and so on. In the US, we have our own store in San Francisco, but there are also many other major cities. We would like to have more outlets and dealerships.
YUKI WATANABE -CHAIRMAN OF CONDE HOUSE-
Having been with the company for 43 years, this Hokkaido native has seen his fair share of ups and downs in the furniture market. But he remains optimistic about taking Conde House forward and confident about the quality of its products.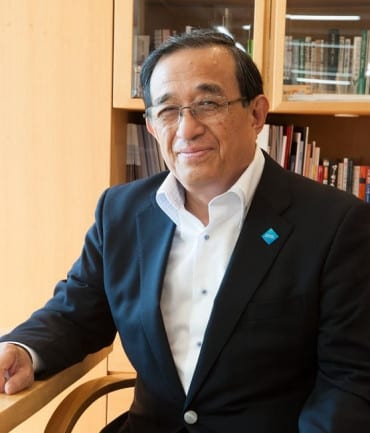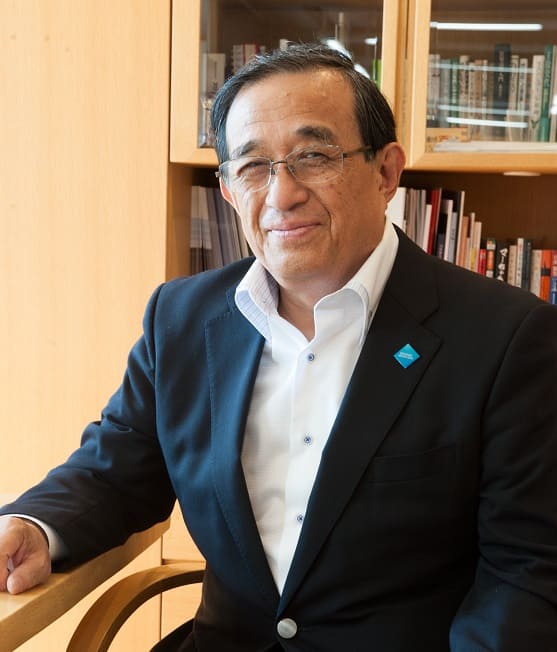 Tell me about yourself and how you started at Conde House.
Since I was a child, I've always liked making things like plastic models, so I wanted to become either a designer, craftsman or engineer. In college, I decided to study industrial design because at that time, manufacturing cars and appliances had kick-started in Japan. In 1976, I joined Conde House as a factory worker after graduation. I was making furniture parts and it was fun. About two years later, I moved to the design department and in 1980, I was tasked to go to the US to cultivate the market there.
You're also the president of Conde House USA. Can you tell me about your experience there?
It has not been easy. Doing business in the US is very expensive. And with the tax system and regulations, it has become complex. But we're doing okay now and I'm optimistic. Unlike Japan, the US economy is strong and growing at 2 to 3 percent every year, so the US market is a worthwhile target. Moreover, the Japanese market is shrinking because of falling birth rates. So the Asian market and the US market will be more important to us in the next few years.
Conde House collaborates with many designers. How do you choose who to work with?
The Asahikawa International Design Fair is held every three years, and it allows us to meet many designers. Sometimes we approach the designers, but some designers approach us too. The most important thing to us is design philosophy. And what would fit in with Conde House is simple, natural yet elegant. We always want to make products of the highest quality with moderate prices.
>>The article about CONDE HOUSE: CRAFTING EXCELLENCE
>>Some of the firms that Conde House regularly works with: CREATIVE COLLABORATORS