While Lake Biwa is the main draw for visitors to Shiga Prefecture, there is plenty more to see and do.
>>Read more about Shiga historical places
The Biwako Terrace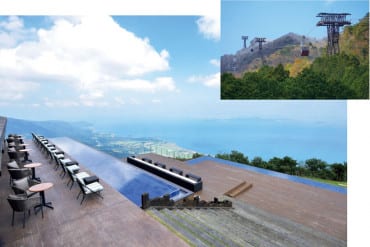 For a bird's eye view of Lake Biwa, head up to The Biwako Terrace. Located 1,100 metres above sea level, you'll be afforded spectacular views of the lake and its surrounds. It takes just five minutes by ropeway, and there is a cafe at the top where you can enjoy local specialities, such as gelato made with milk from a nearby farm.  Watch OISHII TV
The Biwako Terrace
1547-1 Kido, Otsu City,
Shiga 520-0514
Tel: 077-592-1155
Harie Shozu-no-sato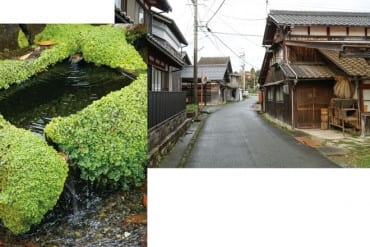 Known as the "village of pure water", this historical community is famous for the natural freshwater streams snaking their way through the village. The locals believe the water is a gift from the gods and use it for everything—from drinking to washing and cleaning. Take a tour with a local guide and try the water for yourself—its clean, refreshing taste will surprise you!
Harie Shozu-no-sato
372 Harie, Shinasahi-cho, Takashima City,
Shiga 520-1502
Tel: 0740-25-6566
Makino Pickland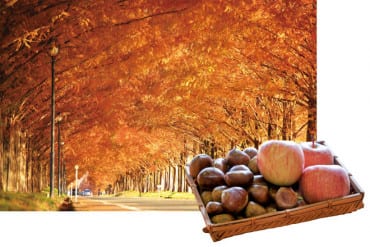 From Makino Highland to Makino Pickland runs a 2.4-kilometre stretch of road, made famous by the hordes of social media influencers thronging the area for pictures with the beautiful metasequoia trees that line the boulevard. After snapping the requisite shots for Instagram, head to Makino Pickland, where you get to pick (and take home) a variety of local fruits and produce, including the crowd favourite—chestnuts.
Makino Pickland
835-1 Makino-cho Terakubo, Takashima City,
Shiga 520-1834
Tel: 0740-27-1811
Biwako Prince Hotel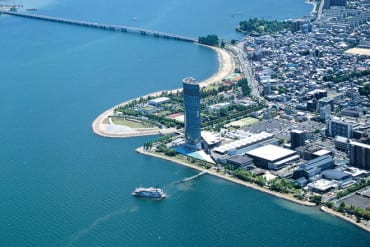 The recently refurbished hotel offers views of Lake Biwa from each of its 520 guest rooms, spread out across 38 floors. In the mornings, dawdle over breakfast at the Lake View Dining Biona, which serves up a dizzying variety of Japanese, Western and Chinese cuisines. At night, kick back and relax with sake and cocktails at the glamorous Sky Lounge Top of Otsu. 
Biwako Prince Hotel
4-7-7, Nionohama, Otsu City,
Shiga 520-8520
Tel: 077-521-1111
Shigaraki Kogen Railway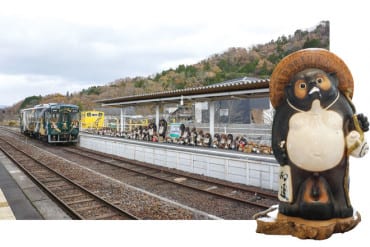 You know that cute tanuki (raccoon dog) figurine that seems to appear outside every Japanese restaurant? This mascot was born in the town of Shigaraki Tanuki Village, where you can find all manner of Shigaraki pottery objects. At this particular railway station, the staff has lined the train platform with tanuki figurines of all sizes, making for an adorable photo opportunity. 
Shigaraki Kogen Railway
192 Nagano, Shigaraki-cho,
Koka City, Shiga 529-1851
Tel: 0748-82-3391