Aug 5, 2019
Chris Glenn shares why Nagoya Castle's beautifully reconstructed Honmaru Goten Palace continues to attract visitors.
More than a year after reopening to the public in June 2018, Nagoya Castle's authentically restored Honmaru Goten Palace still draws the crowds for its historic interior architecture and lavish, gold-lined rooms.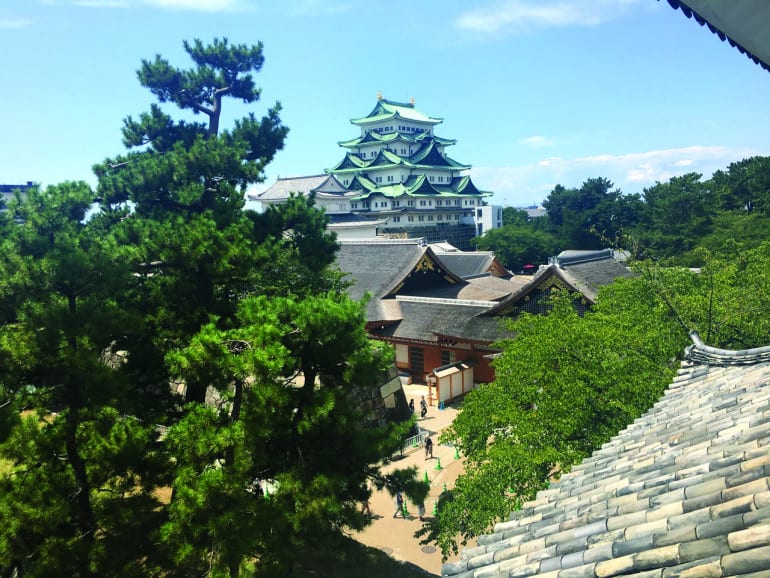 Traditional craftsmen helped rebuild the palace to its original splendour, using construction materials and techniques based on 400-year-old and modern architectural plans as well as 700 photographs. Some 1,047 sliding doors and panels were also used as a reference as part of the reconstruction process. In 2009, the city of Nagoya began rebuilding the palace, with different areas opening in 2013 and 2016. Last year's opening marked the final phase of the restoration.
Nagoya Castle is considered to be Japan's most impressive and best-designed castle. It was completed in 1615 by the Shogun, Tokugawa Ieyasu, to protect eastern Japan from attack by the western provinces, and to launch the 1614–15 Siege of Osaka that would finally cede control to the Tokugawa.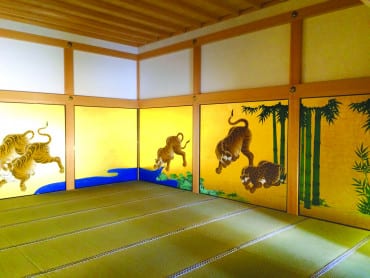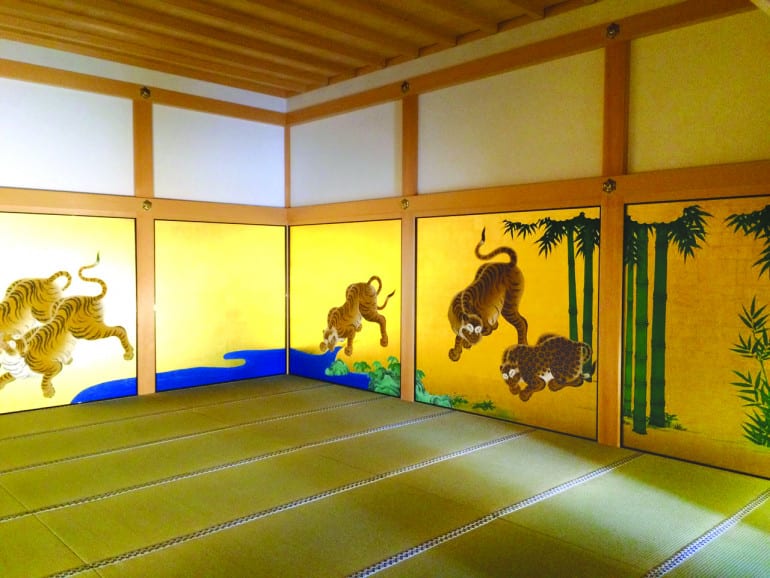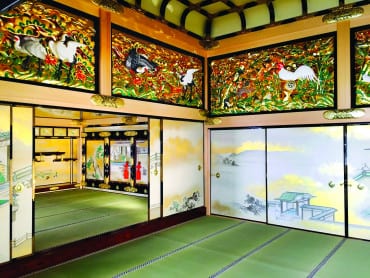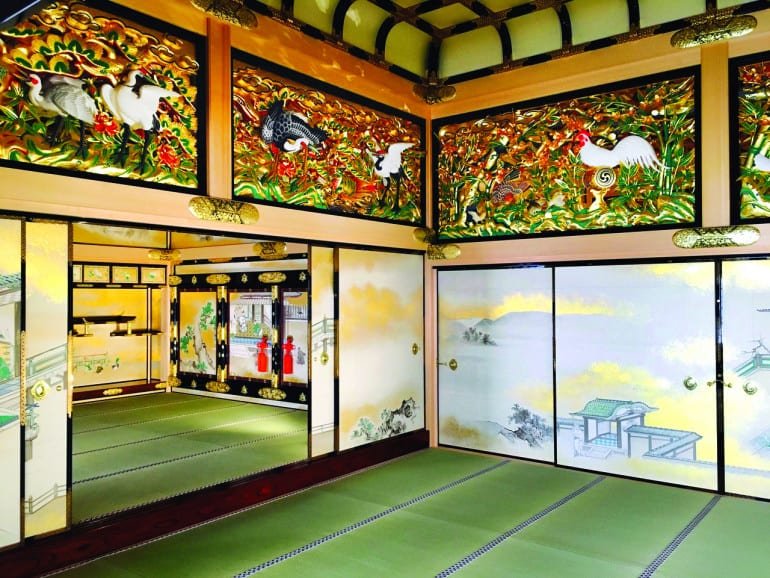 Honmaru Goten is also regarded as the masterpiece of castle palace architecture. It features gold-lined interiors adorned with paintings of animals, birds, flowers and landscapes, augmented by lacquerwork and detailed decorative fittings.
In the days of the shogun lord, visitors depending on rank would be shown to one of the impressive waiting rooms — with golden walls and paintings of fierce tigers and leopards to intimidate — before their official audience.
The luxurious palace was so well maintained that after the feudal period, the Emperors Meiji, Taisho and Showa used it as a summer retreat. In 1930, the palace, the keep and other structures became Japan's first castle to be designated a National Treasure. Unfortunately, in 1945, American wartime air raids destroyed much of Nagoya, the castle and palace.
Nagoya's symbolic tower keep was reconstructed in 1959 but is now closed for restoration due to ageing and earthquake resistance problems. Upon completion in December 2022, it will be the biggest wooden building of the 21st century.
In the meantime, the magnificent Honmaru Goten continues to draw and enthral crowds as they step back in time.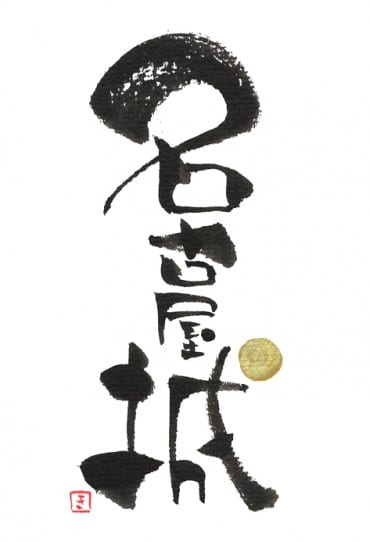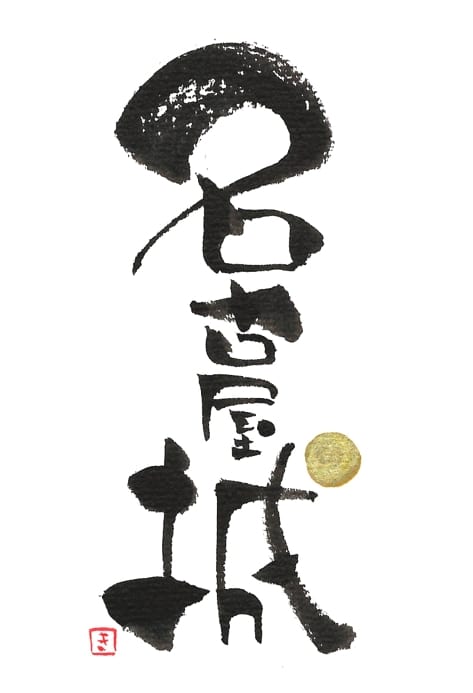 Kiyono Okagawa (Instagram: @kkkiyofude) is a Tokyo artist and Tsutefude lecturer who created this calligraphy artwork of Nagoya Castle specially for OISHII. Tsutefude is a calligraphy technique believed to convey positive messages.

Chris Glenn is an Australia-born, Nagoya-based radio DJ, TV presenter, writer and 27-year resident of Japan. He specialises in samurai history and culture, and is the Nagoya Tourism, Culture & Exchange Special Ambassador, as well as the
Sekigahara Battlefield Ambassador.