Take a stroll through Shiga's past, with its many interesting historical sites, some dating as far back as more than 1,900 years.
>>Read more about Shiga shigts
Hikone Castle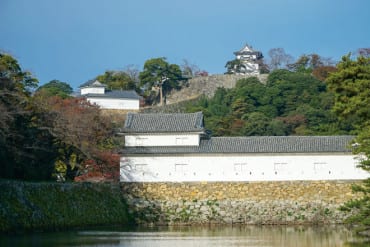 Widely regarded as the most important building in Shiga Prefecture, Hikone Castle is one of the few original castles left in Japan. What that means is the building—which was constructed in 1622—survived the post-feudal era without undergoing any destruction and reconstruction. The scenic Genkyuen Garden, located on the castle grounds, is a beautifully manicured garden that's worth a visit. From here, you can also enjoy picturesque views of the castle. 
Hikone Castle
1-1 Konki-cho, Hikone City,
Shiga 522-0061
Tel: 0749-22-2742
Hachiman-bori Canal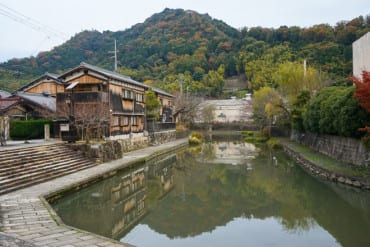 Almost like a miniature Amsterdam, the Hachiman-bori Canal played an integral role in economics and transportation of the region right until the mid-1920s. Along the canal are rows of traditional storehouses and residences, a spot that has become a hot favourite for filming TV shows and movies in recent years. Take in the sights with a leisurely cruise down the canal—it's just ¥1,000 (S$12.20) for a 35-minute journey.  Watch OISHII TV
Hachiman-bori Canal
Miyauchi-cho, Omihachiman City,
Shiga 523-0828
Tel: 0748-33-6061
Kongorinji Temple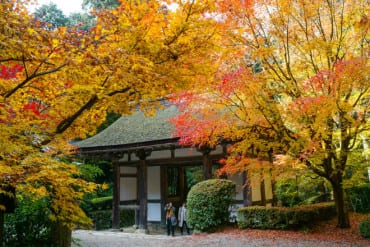 If you're looking to take in the sumptuous natural beauty of Shiga Prefecture, Kongorinji Temple is particularly famous for its lovely autumn foliage. Also beautiful is Keisokuji Temple, located about an hour away by car.
Kongorinji Temple
874 Matsuoji, Aisho-cho, Echi-gun,
Shiga 529-1202
Tel: 0749-37-3211
Shirahige Shrine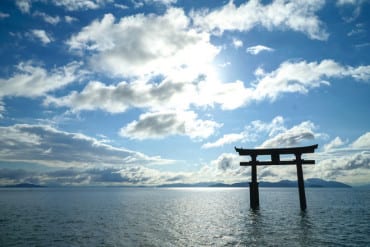 Rising out of the waters of Lake Biwa like something out of a Hayao Miyazaki film, the gateway to the Shirahige Shrine is an impressive vermillion-lacquered structure. Known as a torii, this is considered an auspicious spot to pray for longevity, fertility and better luck in romantic relationships. This area is also known for its sacred power. According to historical lore, the shrine was first built over 1,900 years ago. While the current torii was built in the 1980s, the original structure dates back to the 13th century.
Shirahige shrine
215 Ukawa, Takashima City,
Shiga 520-1122
Tel: 0740-33-7101