Enjoy Nature all Year Round
From spring to winter, Aichikogen-Okumikawa will put you in a relaxing mood with its
limitless array of natural highlights.
春 – Spring (March to May)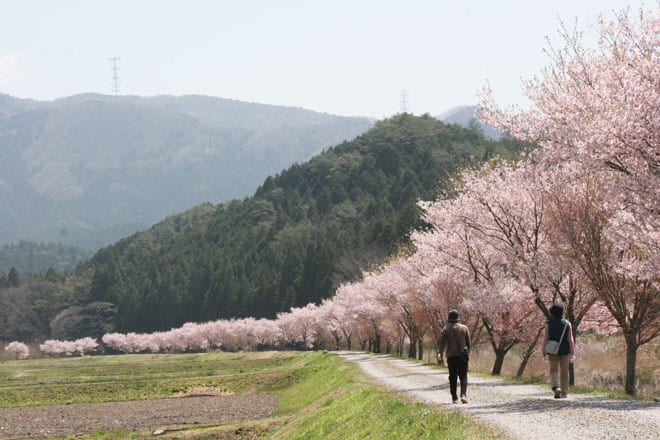 ▶
Along the Nakura river in Shimizu district, Shitara-chō, you'll find a picture-perfect backdrop of blossoming Kohigan sakura flowers—so pretty in pink!
夏 – Summer(June to August)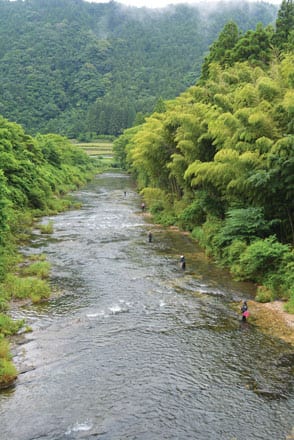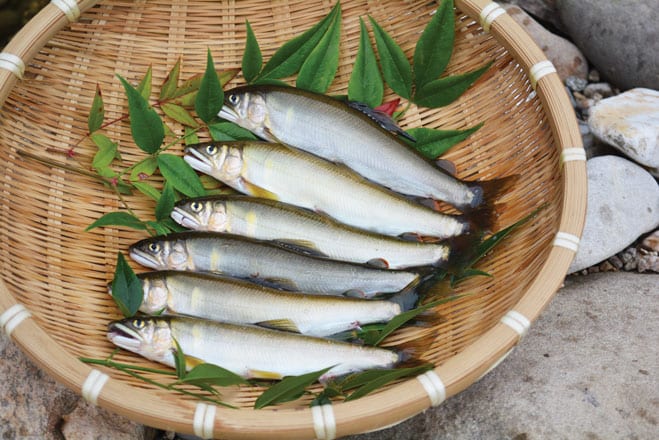 ▶
Fishing for ayu is a popular pastime at the Furikusa River in Tōei-chō. The ayu fish from this river has won a prize for best taste in a competition in Japan.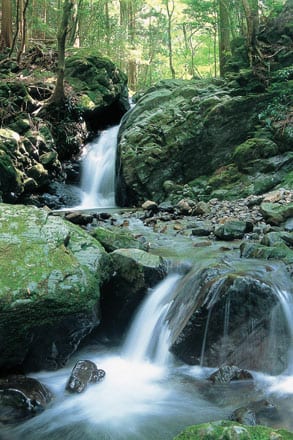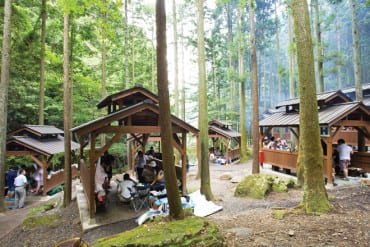 ▶ Located in a dense forest with mountain streams, the Kuragari Gorge in Okazaki City is an ideal camping spot.
秋 – Autumn(September to November)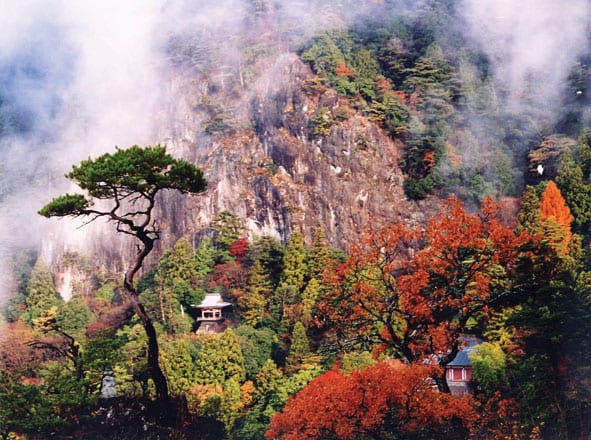 ▶
Perched about 700 metres above sea level, the Hourai temple in Shinshiro City is home to beautiful foliage in autumn.
冬 – Winter(December to February)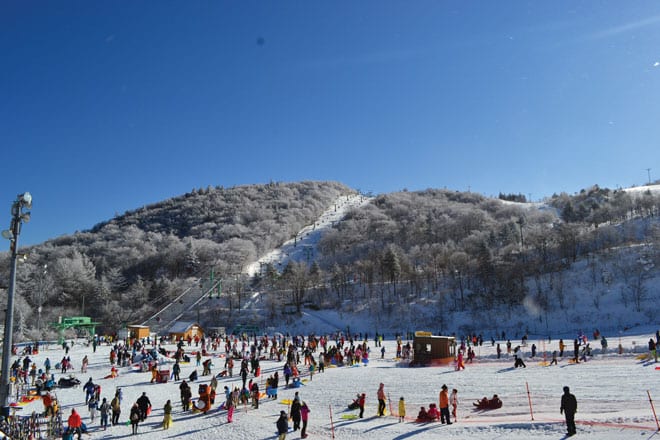 ▶
If you ski, don't miss the opportunity to do so at Mt. Chausuyama in Toyone village with its prized view 1,358 metres above ground.