After a detox holiday in the countryside here, Aichikogen-Okumikawa, you'll return feeling refreshed and rejuvenated.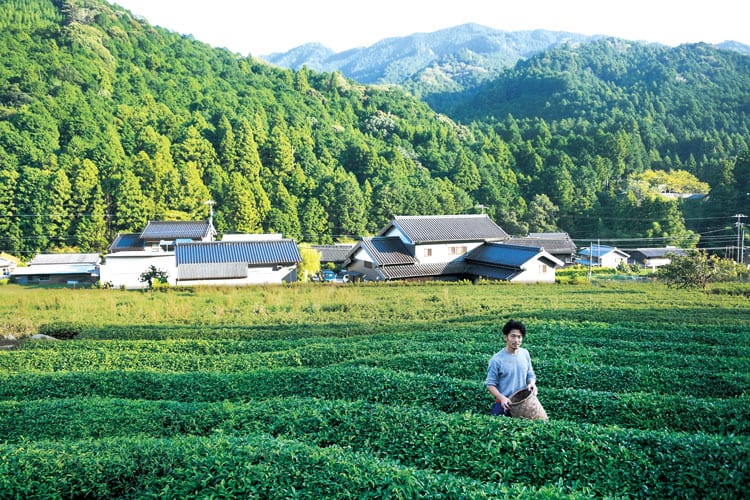 Ever felt like you need another holiday after your holiday? Well, that won't be the case if you visit the relaxing highlands in the Aichikogen-Okumikawa region.
Few outsiders know about this well-kept secret, which has abundant natural resources and is steeped in rich history. Located near Nagoya, Aichikogen-Okumikawa is made up of Shinshiro, Toyota and Okazaki cities, Shitara and Toei towns, and Toyone village.
After a historic battle in 1575, the region was ruled by the legendary Lord Tokugawa Ieyasu, who came from what is now the Okazaki city area. Lord Ieyasu helped to unify Japan during a time of civil unrest and, in 1603, was made shogun by Emperor Go-Yozei.
Today, Aichikogen-Okumikawa is an undiscovered gem for sightseeing and outdoor activities, from camping in summer to winter skiing at Mt Chausu, the highest mountain in Aichi Prefecture. Taking a walk in the Dando Highlands also lets you come face to face with fir and maple trees.
If you love the "farm to table" dining movement, you'll love how you can enjoy "river to table" or "forest to table" cuisine here. Fresh produce includes Horai beef, gohei-mochi rice cakes made with grains from terraced rice fields in Yotsuya, and ayu sweetfish, sometimes caught from Ayutaki Waterfall or Furikusa River. This river fish has a briny sweetness and is best eaten fresh off the charcoal grill, with nothing else but its own natural oils and a mere sprinkling of salt.
The Aichikogen-Okumikawa forests also offer wild game like deer and boar. (Look out for boar instant ramen in supermarkets!) And you can find one of Japan's softest spring water here, known poetically as kanzui or God's water. This is used in many local products, including sake and shaved ice.
But, as with many rural towns and villages in Japan, Aichikogen-Okumikawa has an ageing population. Years ago, the younger generations started leaving the countryside to work in the bigger cities. As a result, family farms and plantations were abandoned and ravaged by wild animals.
About four years ago, the local authorities started encouraging young entrepreneurs to revive the Aichikogen-Okumikawa scene. Okinawan Ai Kinjo visited six years ago and stayed on to set up Danon in a 150-year-old house. The 33-year-old hopes her guesthouse can let foreigners learn more about local culture and mingle with the community here.
Others have returned to their hometown to take over and modernise family businesses. Tea farmer Atsushi Umemura, a former civil servant, is the sixth-generation owner of tea house Miyazakien. To attract younger tea drinkers, he grows organic tea and uses it in shaved ice or serves it chilled in sleek wine glasses.
Local hotel scion Naoyoshi Kato, who runs his family's traditional Hazu Resort ryokan, also started the Scandinavian-chic Hoo! Hoo! bar. The reason? The 44-year-old wanted to introduce something more stylish and sophisticated to his hometown. Both his businesses are a good example of how Aichikogen-Okumikawa marries the old and modern worlds.
Stay at the very traditional Hazu Resort, sleep on futons, enjoy a multi-course kaiseki dinner and relax in one of the onsen baths. Then, in your yukata, make your way to Hoo! Hoo! next door and sip on umeshu whiskey while listening to nature's symphony, courtesy of crickets and the thrashing Uregawa River. City life, what's that?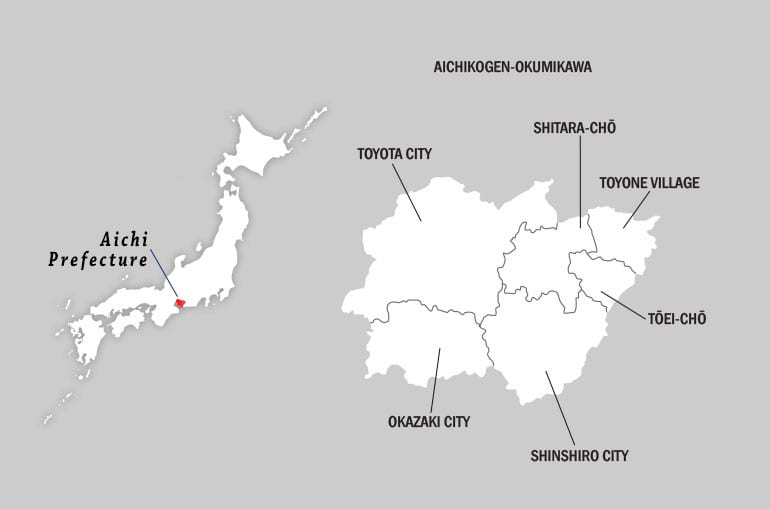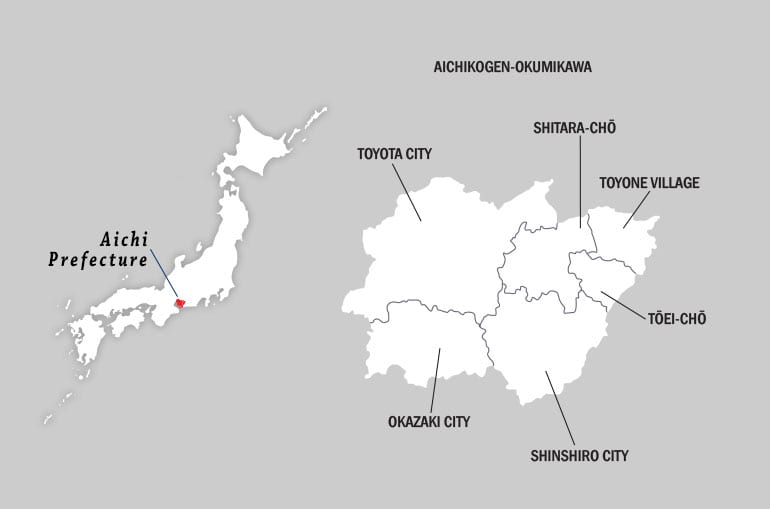 (TEXT Pearlyn Tham Photography Makoto Miura)