Located just a 30-minute drive away from Fukuyama city centre is the quaint harbour town of Tomonoura. With its old fishing village vibe, you will feel like you've stepped back in time. Stroll along the pier and you'll come across the iconic Joyato, a 10-metre-high lighthouse that was built in 1859. It's just one example of Edo period (1603-1868) port facilities that can still be found today. The central government is helping to restore several buildings dating back some 300 years. Residents have also successfully fought against a plan to reclaim part of the port to build a car park.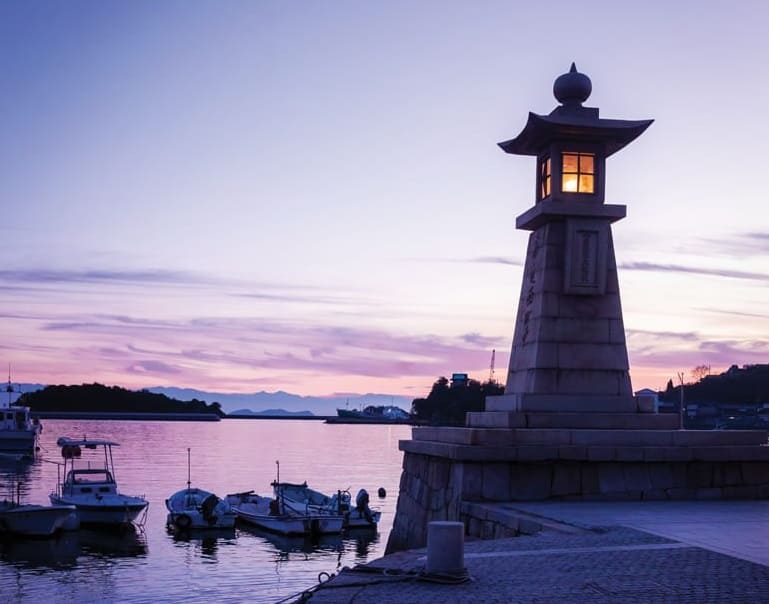 A speciality here is homeishu, or herbal sake, which has been produced in this city for more than 350 years. Tomonoura now has four brewers. This medicinal liquor is made by blending local sake with different herbs. Tai is also especially abundant here due to the convergence of tides that is favoured by the fish during spawning season.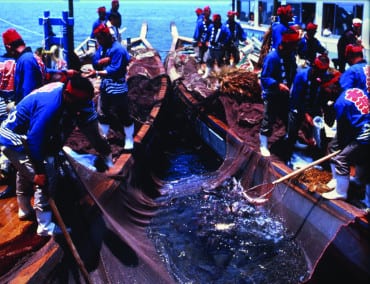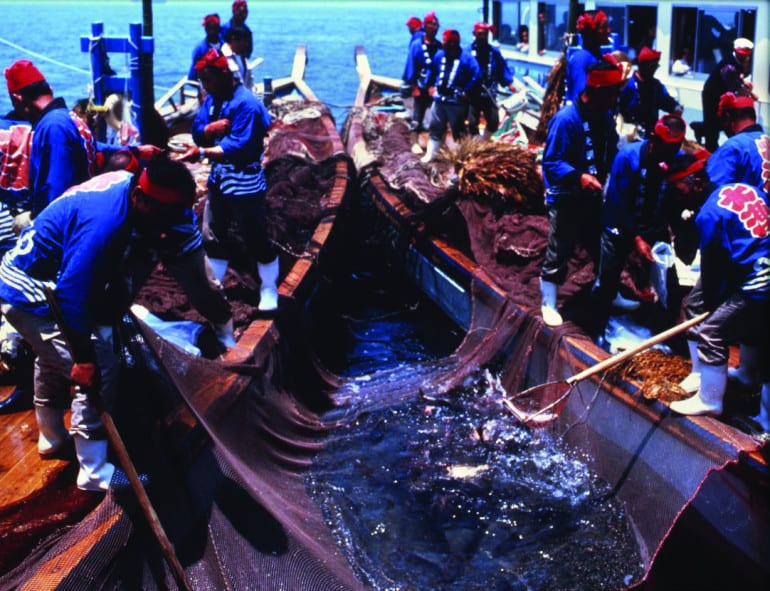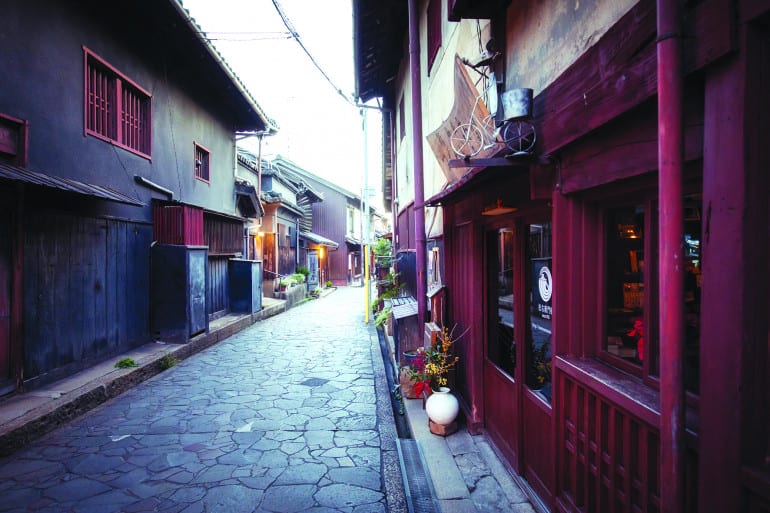 Fans of Studio Ghibli's Hayao Miyazaki might recognise the city as the backdrop used in the film Ponyo. The animator and his team stayed in Tomonoura for two months. He loved the city so much that he helped in the restoration process of a historic building, Onfunayado Iroha. This guesthouse was where, in 1867, Ryoma Sakamoto successfully brokered a peace deal for what was referred to as Japan's first marine accident investigation. The city's other claim to fame is that it was featured in Wolverine, starring Hugh Jackman.
What to eat & see in Tomonoura
Homeishu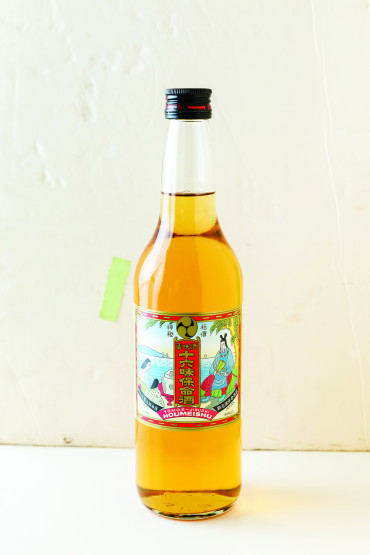 This herbal sake is a uniquely Tomonoura product, first created in 1659. It's made by brewing sake with 16 types of herbs. The sweet liquor is said to have health benefits, such as curing fatigue. Stop by brewer Irie Toyosaburou Honten to pick up some homeishu products, including homeishu-flavoured candy. The shop is a popular stop for visitors because of its Edo period design.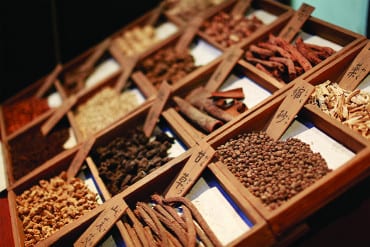 Tomonoura Tourist Information Centre
416 Tomocho Tomo, Fukuyama City, Hiroshima Pref. 720-0201
Tel: 084-982-3200
Onfunayado Iroha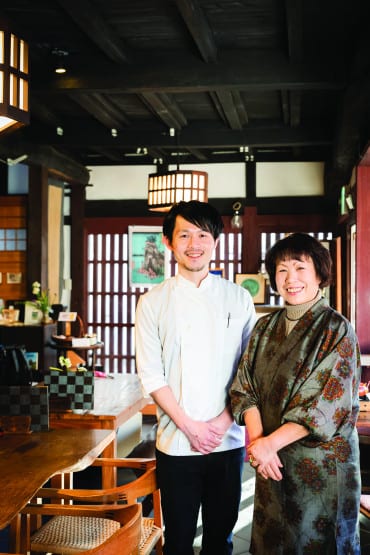 This historic building now functions as an inn, along with a restaurant that serves kaiseki meals made from locally sourced ingredients. Owner Hideko Matsui came up with a special dish called taizukushi gozen (sea bream cooked in different ways), which comes with kabutoni (head of tai stewed in soy sauce, mirin and sake), tai iroha zuke (tai sashimi soaked in stock and sake for three days) and various side dishes.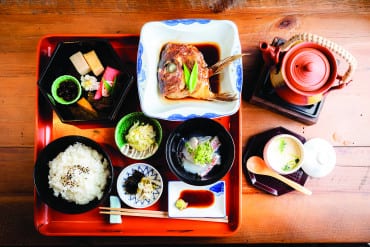 Onfunayado Iroha
670 Tomocho Tomo, Fukuyama City, Hiroshima Pref. 720-0201
Tel: 084-982-1920
Taichoro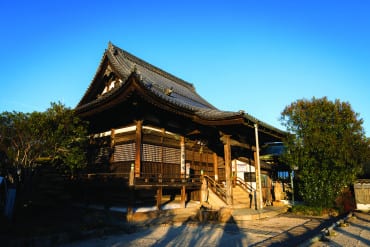 Built around 1690, this guesthouse welcomed Korean dignitaries during the Edo period. It's attached to the Fukuzen-ji temple, which is said to have been built around AD 950. The reception hall boasts a spectacular view of Benten-jima and Sensui-jima islands from windows that appear to frame the scene like a picture. In 1711, a member of the Korean mission wrote "most beautiful in Japan" in brush calligraphy, describing the view from the hall.
Taichoro
2 Tomocho Tomo, Fukuyama City, Hiroshima Pref. 720-0201
Tel: 084-982-2705
Chitose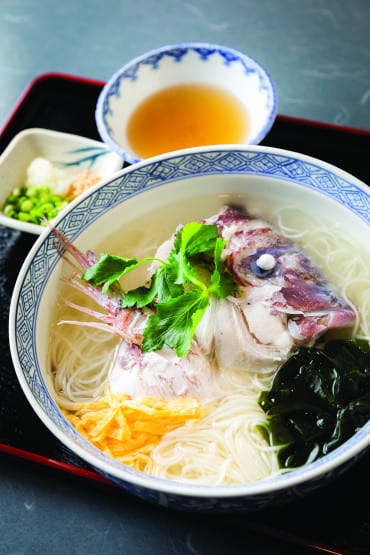 Enjoy a meal with a view of the Setonaikai and neighbouring Benten-jima island at this 70-year-old eatery that serves all manner of tai dishes. The speciality is tai somen (multi-coloured noodles) and tai meishi, a flavourful sea bream claypot rice with bits of fish mixed in and topped with sesame seeds and seaweed. Other tai delicacies include tai head stew, tai tempura and a daikon salad topped with fried tai skin.
Chitose
552-7 Tomocho Tomo, Fukuyama City, Hiroshima Pref. 720-0201
Tel: 084-982-3165
 Tomonoura Historic Town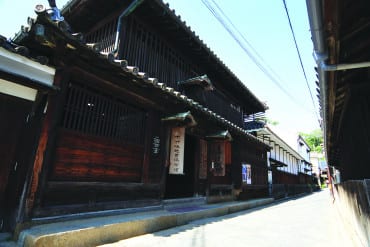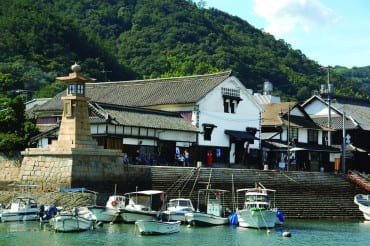 Explore the alleys and pathways of the old town and get a close-up view of the homes that have been standing for hundreds of years. To learn more about the port town's past, stop by the Tomonoura Museum of History and Folklore. Visit the Irohamaru Exhibition Building to view items from the wrecks of the famous marine disaster and finally, head to the Ota Family Residence, which used to belong to an illustrious family that brewed homeishu in the late 17th century.
Tomonoura Museum of History and Folklore
536-1 Tomocho Ushiroji, Fukuyama City, Hiroshim Pref. 720-0202
Tel: 084-982-1121