Meet the people of Setouchi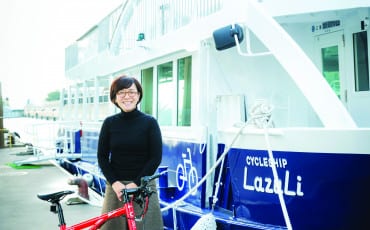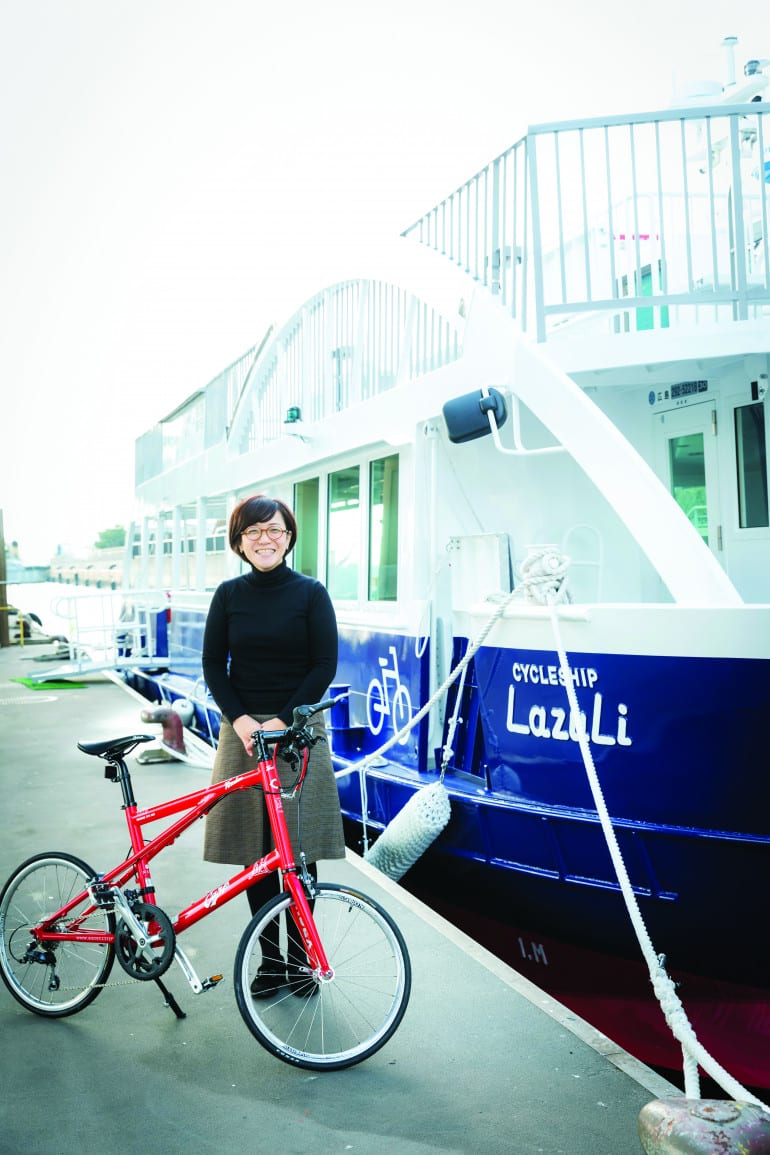 Ruka Fujii, CEO of Setouchi Cruising
This second-generation CEO hit upon the idea for a one-of-a-kind boat catering to cycling enthusiasts.
How did you come up with the idea of a boat for cyclists?
With the Shimanami Kaido, more people started arriving with their bikes. While they can use the regular ferry, it isn't specifically catered to that demographic and there were issues like bikes crashing into each other. So I had the idea to start Cycleship LazuLi, which was launched in October 2018.
How has the vessel been retrofitted for bicycles?
We have a dedicated space so they can be placed neatly and safely. And instead of the usual 45-degree incline staircase, we designed it at 33 degrees so it's easier to carry the bicycles to the top deck.
What happens to the boat during the cycling off-season?
The cycling high season is during spring and autumn, so I wanted to make sure the boat could be used for other activities the rest of the time. For example, it can be chartered to set off fireworks. So the boat needed to be specially made. It's the only one in the world and it cost US$1.5 million (S$2 million).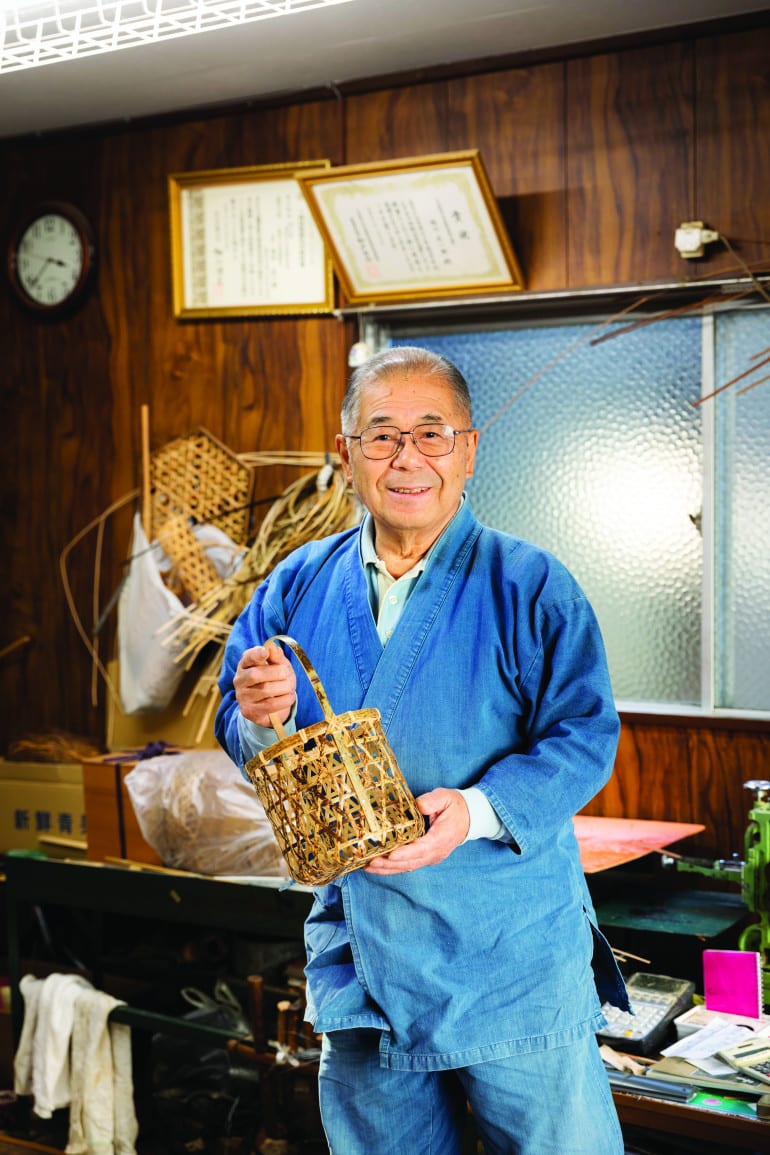 Shizuhiro Nishikawa, bamboo weaver
As the last of his generation of master weavers specialising in the yachara ami style, 78-year-old Nishikawa-san is keen to find a successor.
How did you learn weaving?
My father taught me when I was 18, so I've been doing this for 60 years. I've even made something for Emperor Akihito. It was presented to him as a gift during the national sports competition held in Ehime last year.
How long did it take to master the craft?
I started by learning how to cut the bamboo, which took me two to three years of just cutting. I had cuts all over my hands because the bamboo is sharp.
What's special about the form of weaving you do?
The style is called yachara ami and is unique to Ehime Prefecture. I'm the only person specialising in this form. It's when the bottom of the weave looks uniform and the rest looks like a random pattern. You have to maintain the shape while making a freeform pattern. It takes skill to bring it all together again.
Are there enough people to carry on the tradition?
My son, who is 50, is the youngest successor in the prefecture. It would be useful if the government could come up with opportunities to promote the craft so we can attract the younger generation. We now run a weaving class for tourists in Dogo Onsen.