Exploring Setouchi by Train
Avid train travellers will love being in Japan because it has one of the most-developed railway networks in the world. Japanese trains are renowned for being fast, efficient and clean. They also famously run on time so it's a good idea to be waiting on the platform at least 10 minutes before you're set to depart.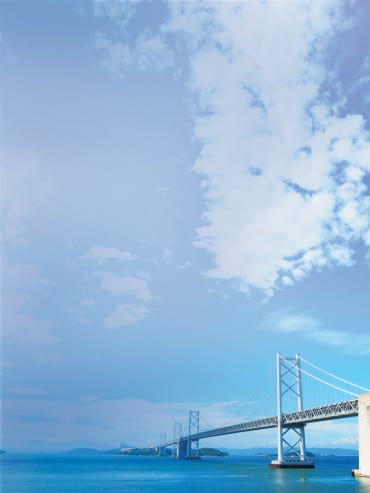 One of the advantages of travelling on a JR train is that you're allowed to eat and drink onboard. With convenience stores located at every station— and even on some platforms—you can quickly grab some refreshments before settling in for a comfortable ride.
You can also enjoy an ekiben if you're looking for something more satisfying. The word is a combination of eki (station) and bento (lunchbox), but an ekiben is no ordinary lunchbox. It's region-specific, which means the food and even the packaging are created specially to promote the different flavours and culture of each area. Grab a tako meshi (octopus rice) at Fukuyama Station, indulge in some anago meshi (sea eel rice) when you're in Onomichi Station and pick up a shoyu meshi (soy sauce rice) at Matsuyama Station!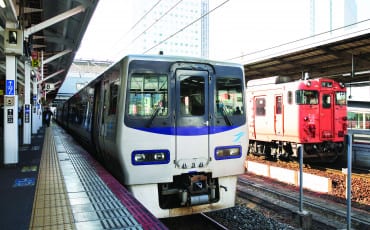 While you're savouring your delicious meal, you can enjoy picturesque views of the city, countryside, mountains or the Seto Inland Sea right outside your window. In the Setouchi region, it's common to enjoy all these different views, sometimes within the same ride. To cover the areas mentioned in this story, we travelled on trains run by West Japan Railway Company (JR West), between Fukuyama, Onomichi and Hiroshima, with a jet ferry ride to Matsuyama thrown in for good measure.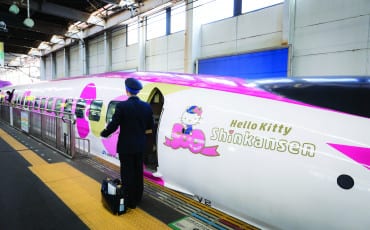 To make all this train-hopping easier, JR West has a special Setouchi Area Pass, which gives users unlimited access for five consecutive days on designated trains, including unreserved seats on the shinkansen, as well as selected trams, buses and ferries within the region. You can also use the pass at three different airports: Fukuoka Airport, Hiroshima Airport and Kansai International Airport.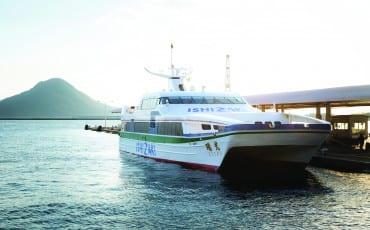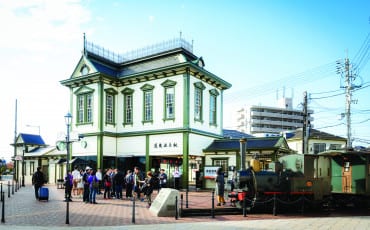 If you're travelling between Shin-Osaka and Hakata stations, you may even have a lucky encounter with a pink and white Hello Kitty shinkansen. Car 1 of the eight-car train has been transformed into a cute display area showcasing areas of interest around western Japan, and even has a small shop selling special souvenirs featuring the popular character.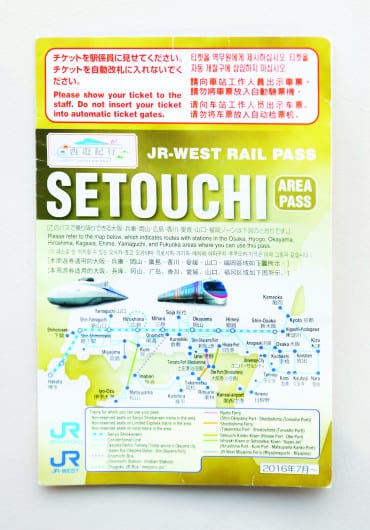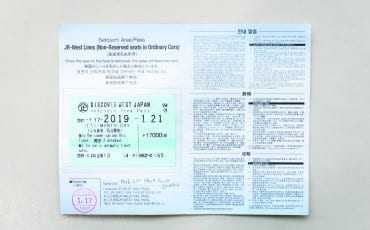 The pass is only available to foreigners and is cheaper at ¥17,000 (S$208) if purchased outside of Japan. It costs ¥18,000 (S$220) if bought within Japan. Once you purchase the pass online or at a travel agent, you will receive a voucher, which you have to exchange for a physical pass at a JR Ticket Office, such as the one at Hiroshima Station. Then you're all set—just show your pass to the station staff at the gantry, and you're free to board. The only trouble you may have is trying to cram as much as possible into just five days!