Jan 19, 2020
Mihama has excellent snacks — sweet and savoury — to nibble on.
Cracking good fun
One of the most delicious snacks in the area is churned out by Ebisenbei-no-Sato, a renowned maker of prawn crackers.
Take a visit to their mega store and factory, where 400 million crackers are made a day, baked fresh by pressing between metal plates heated to 200 deg Celsius. On weekends, they offer visitors a chance to make their own giant cracker (30cm in diameter).
Hooded and aproned, you will get to pour a dollop of a thick octopus, prawn, black sesame and potato paste onto a hot griddle pan. After the lid goes down, the cracker is baked for precisely three and a half minutes, before it is removed. You then get to draw a design on it in a sauce, before it is dried for another two minutes, then packaged for you to bring home.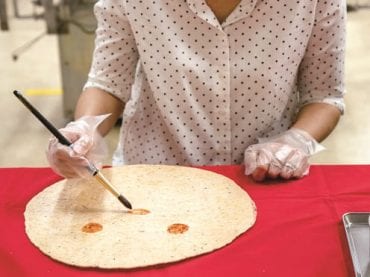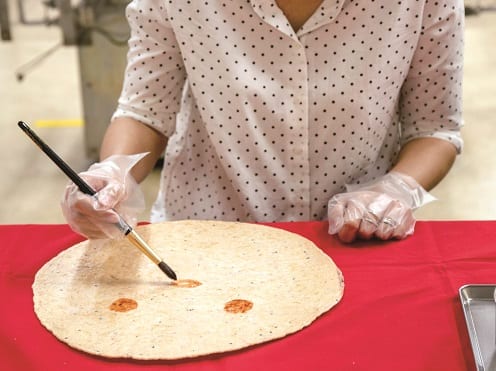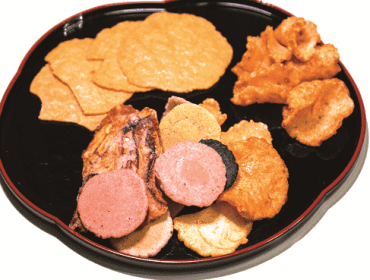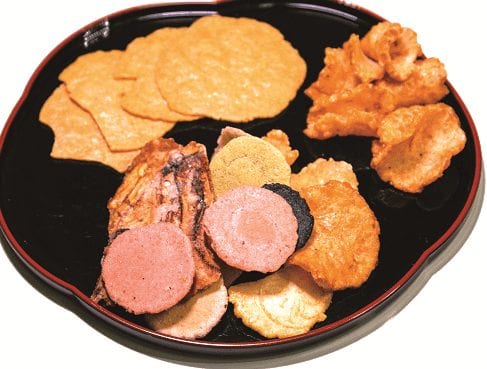 Ebisenbei-no-Sato: 52-1 Kittanagare, Kitagata, Mihama, Aichi 470-2403
Sweets for my sweet
At the helm of a 150-year-old, third-generation business is Yasuhiro Chaya, who runs Amebun. The little confectionery store is renowned for its taihou maki, also known as the longest sweet produced in Japan. Each one is 30cm long and hand-rolled, with fillings that are also made by hand. Standard items feature sweet red bean and arrowroot, but limited-edition offerings have fillings made from seasonal produce, like yuzu, matcha as well as cherry leaves and flowers. People travel here from across the country to buy this unique confectionery, and Chaya makes 500 to 600 a day to keep up with demand. His autumn offerings of sweet potato and chestnut maki? "I just sold out of them completely," he admits with a laugh.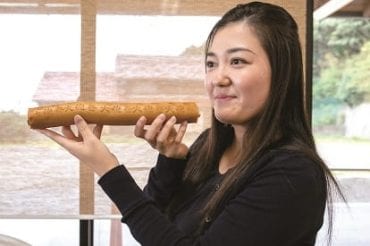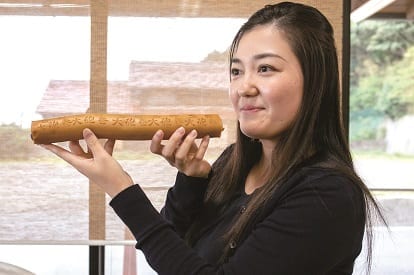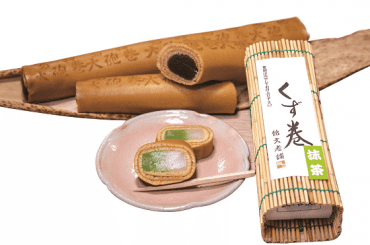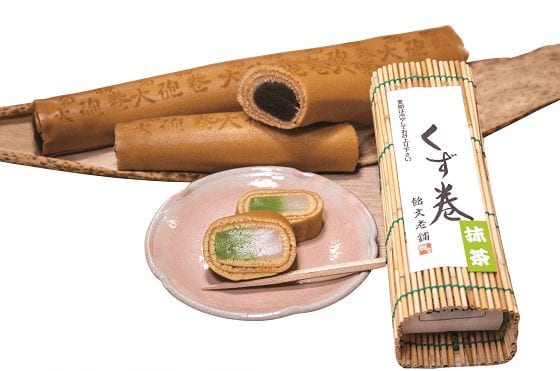 Amebun: 66-1 Minamigochu, Tokishi, Mihama, Aichi 470-2402