Jul 26, 2019
Japan Food Holdings Executive Chairman and CEO, Mr Takahashi Kenichi, talks about his success in spreading Japanese cuisine across the region.
"To remain competitive in this ever-changing market, it is important to keep up-to-date with the latest F&B trends and understand the changing needs of our customers. This has become easier to do because of social media. We are able to see what types of food appeal to people; especially millennials who regularly share their food postings on social media. From there, we either develop our own concepts or secure franchise brands that we think are compelling.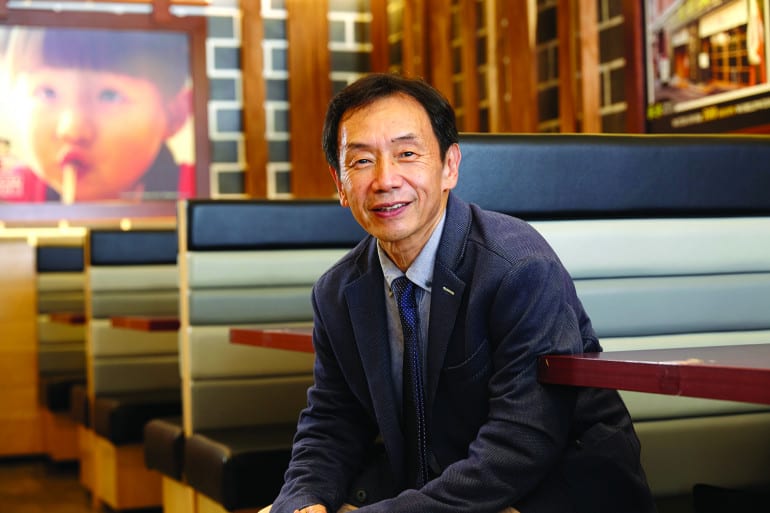 We also trawl the Internet and we eat out a lot, both here and abroad, to observe what is currently fashionable among customers so that we can decide if the brand or concept is something that we can add to our portfolio. To keep it interesting for our customers, we also review our menu options regularly by adding seasonal specials and promotions.
For example, in 2018, we added two well-received franchise brands to our portfolio – Konjiki Hototogisu, famous for its ramen broth made with Hamaguri clams, and a traditional dessert house Kagurazaka Saryo. Both brands are from Tokyo.
Today, we operate 55 restaurants in Singapore under various brands such as Ajisen Ramen, Osaka Ohsho, Menya Musashi and Akimitsu, as well as self- developed brands Fruit Paradise, Curry is Drink and Japanese Gourmet Town.
But the early years were the most difficult because we opened the first Ajisen Ramen in 1997 at Bugis Junction at the height of the Asian financial crisis. As the first to introduce ramen here, we had a hard time convincing customers to pay more to eat soup noodles in a restaurant setting when they could pay S$2.50 for fish ball noodles at a coffeeshop.
To get people into the store, we came up with a bold tactic – they could eat for free if they didn't like the food. To our surprise, everybody paid! Word got around and the store became very successful with long queues during lunch and dinner time. Ramen culture has since taken off and we are proud to have played a part in it.
Regional ambitions

We have expanded beyond Singapore, and now have one restaurant in Malaysia, interests in one restaurant in Indonesia, seven restaurants in Hong Kong and 12 restaurants in China operated by our associated companies under the Menya Musashi brand.
Generally, ramen enjoys widespread acceptance in Asia because noodles in broth is common in this part of the world. However, consumer tastes vary across the different markets. For example, some markets prefer a spicier broth, while others prefer a clear broth as opposed to
something that is thicker. We will consider the local preference to ensure we bring in brands and introduce flavours that appeal to the locals.
Under a new joint venture with Minor Singapore, Japan Food Holdings will oversee, develop and manage the joint venture's Thai restaurant operations in Japan. We believe we have finally found the right partner in Minor Singapore, whose brands such as Thai Express are very established in Singapore and elsewhere, and we are optimistic that the well-travelled Japanese people who enjoy international cuisine will respond encouragingly to it.
The joint venture will open doors for us to launch certain brands from our portfolio in China and Thailand. We'll be bringing our expertise in Japanese cuisine, and Minor Singapore will provide the operations and management support.
It has also been a long-time vision of our group to have a presence in the Japanese market. We have been bringing Japanese cuisine brands to Singapore for more than two decades. Under the joint venture, we can now introduce regional flavours to Japan. With an expanded network, we believe it will make us more attractive as a franchise partner to Japanese brand owners who may be looking to expand beyond their
local market."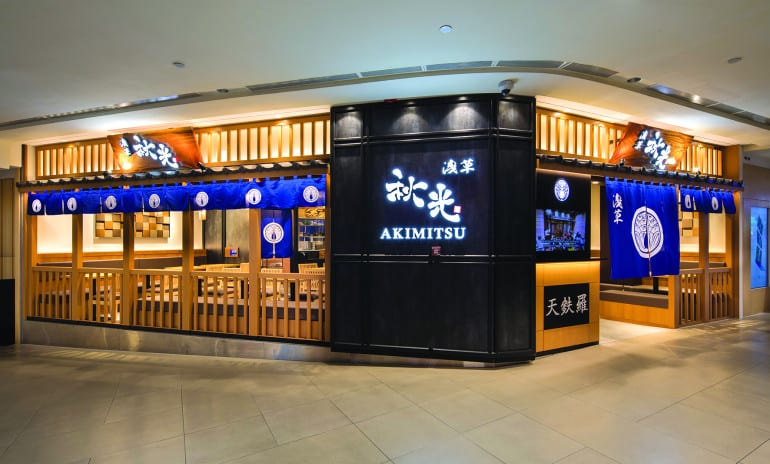 (TEXT FRANCIS KAN )