No company can achieve success without a network of trusted suppliers and partners. Here are some of the firms that Conde House regularly works with.
SHOWA LUMBER
Lending support to the biggest furniture retailer in Japan is Showa Lumber, arguably the biggest lumber mill in Japan. With 270 people on its payroll and an office overseas in Dalian, China, it supplies various types of hardwood to Conde House such as oak, ash and walnut, which the furniture maker uses to make its products.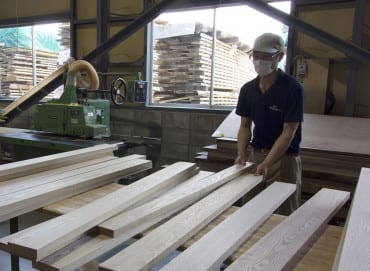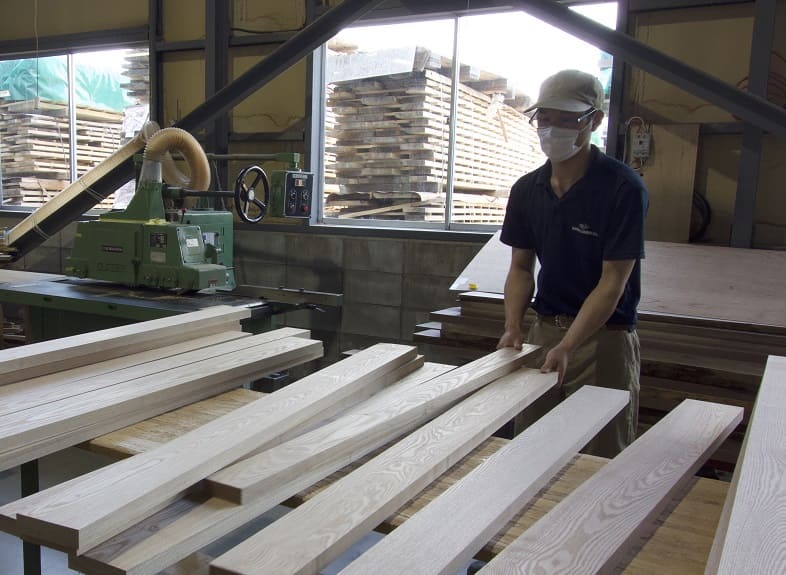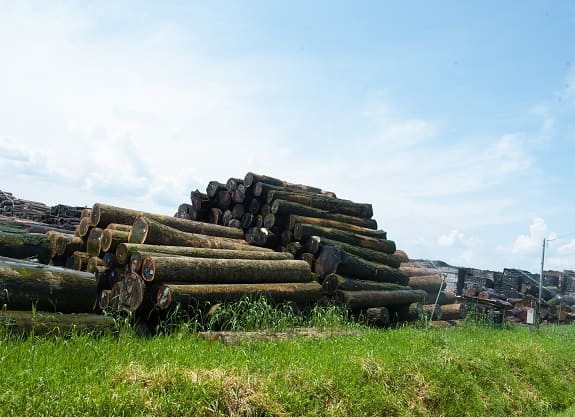 SOTOZAKI KOUSAKUSYO
With just 12 employees and a factory space of 5,000 square metres, Sotozaki Kousakusyo may not look hugely impressive. But this metalworks company has amassed a reputation for being dependable and forward-thinking since it was established in 1951. In fact, the company was one of the first of its kind in Asahikawa to use a powder coating for the steel and aluminium that it works with. It takes on all aspects of metal processing, from cutting and bending to powder coating and assembly.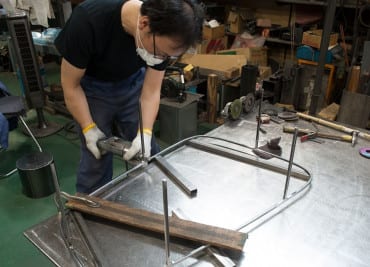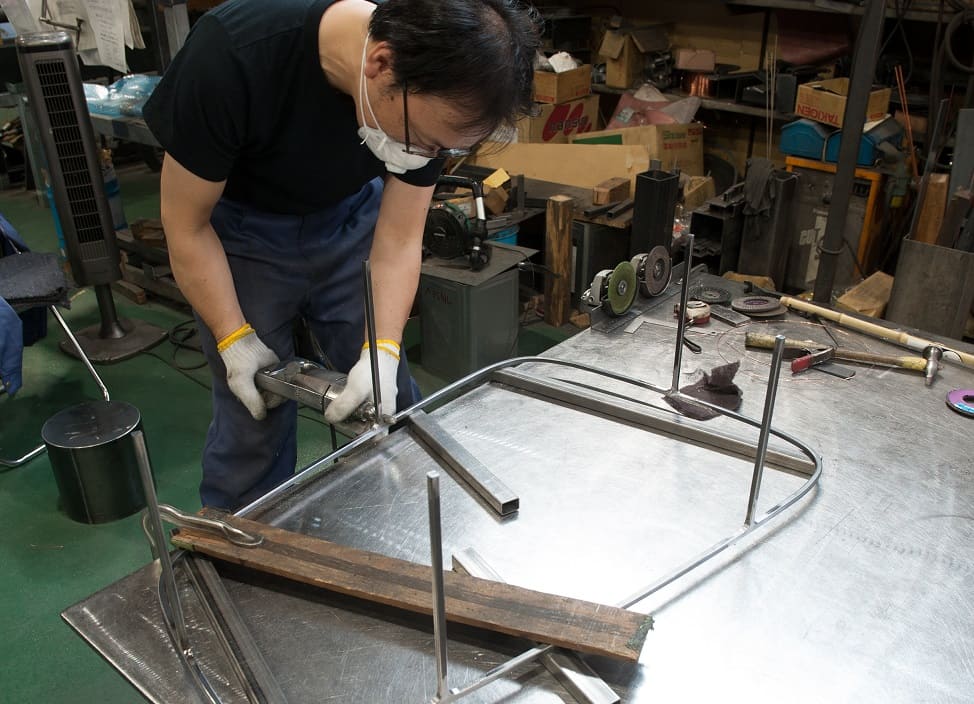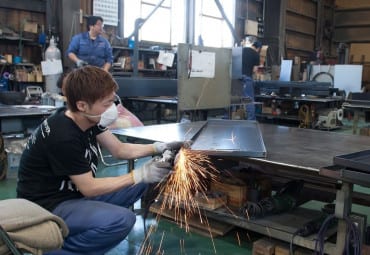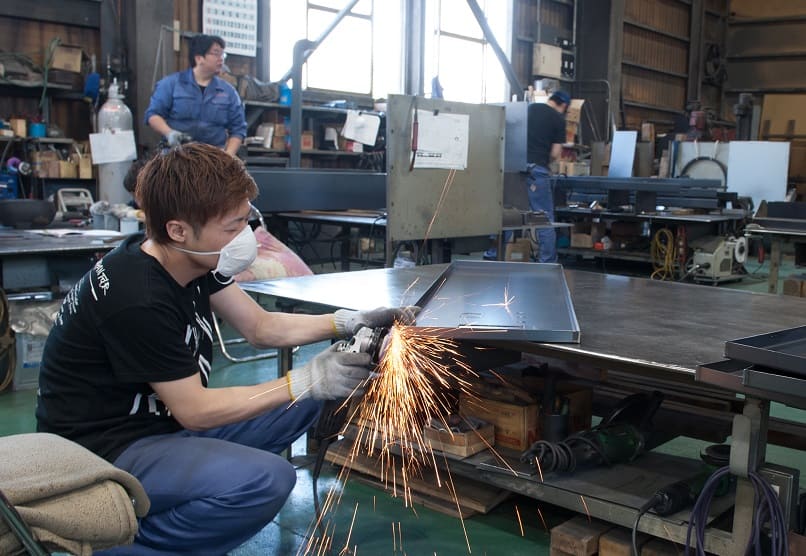 ASAHIKAWA MEIMOKU
This firm is known for its ability to process veneers that are as thin as 0.2 millimetres. You could say that the business is in the blood of the owner Satoshi Mikami, as his father had also owned and run a veneer processing plant. Mikami set up his own firm in 2000 after his father died, and eventually secured a contract with Conde House. Asahikawa Meimoku also uses a hypoallergenic glue for its veneer strips, as specified by Conde House. For this and other reasons, the company and Conde House have an enduring and fruitful partnership today.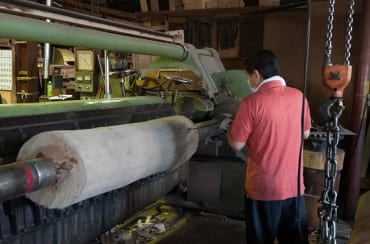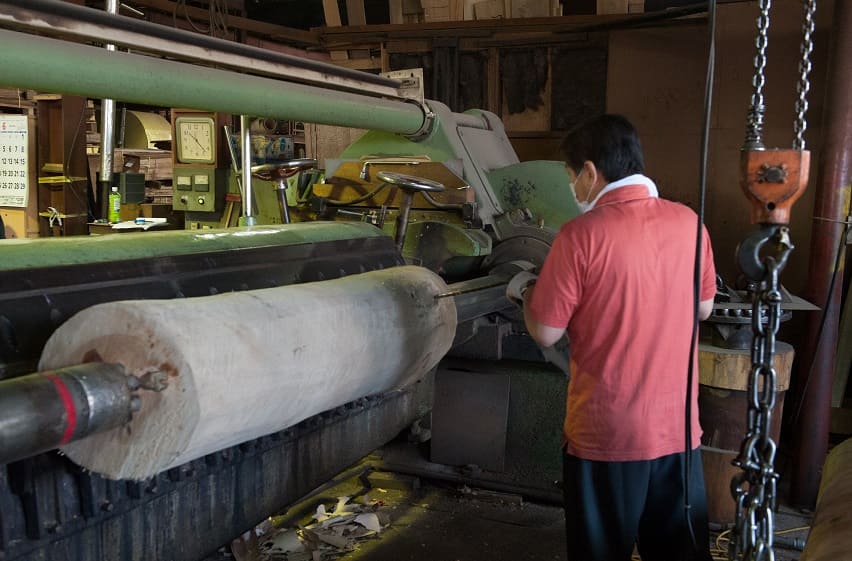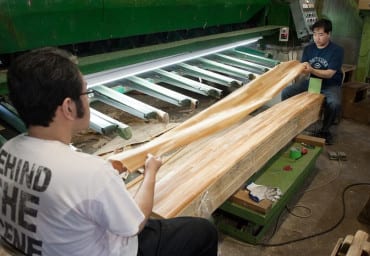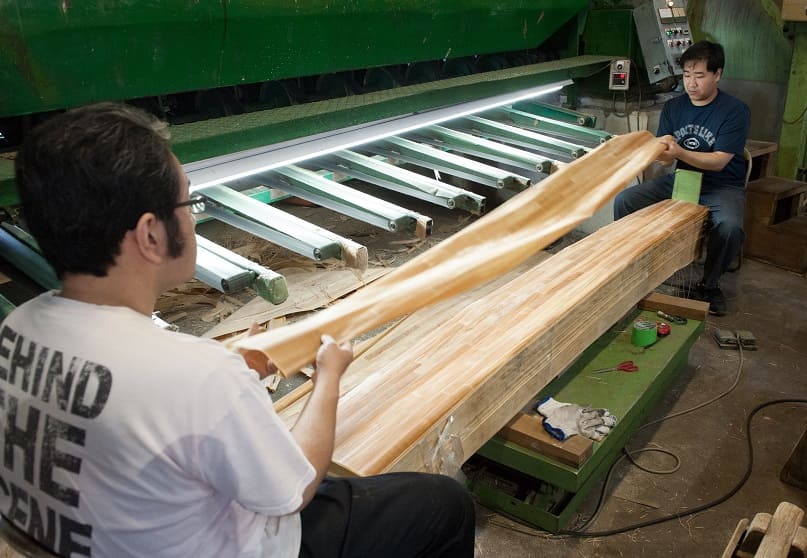 HIRATA
Industrial painting company Hirata is distinguished by its detailed techniques and high-grade polyutherane paint. Its founder Kaoru Hirata was working as an industrial painter in 1985, when he decided to launch his own company after realising that there was a market for people like him to contribute to Asahikawa's growing furniture production industry.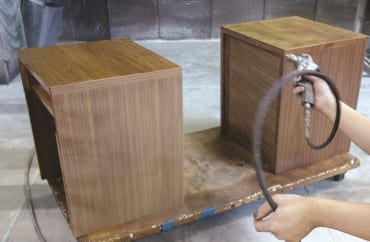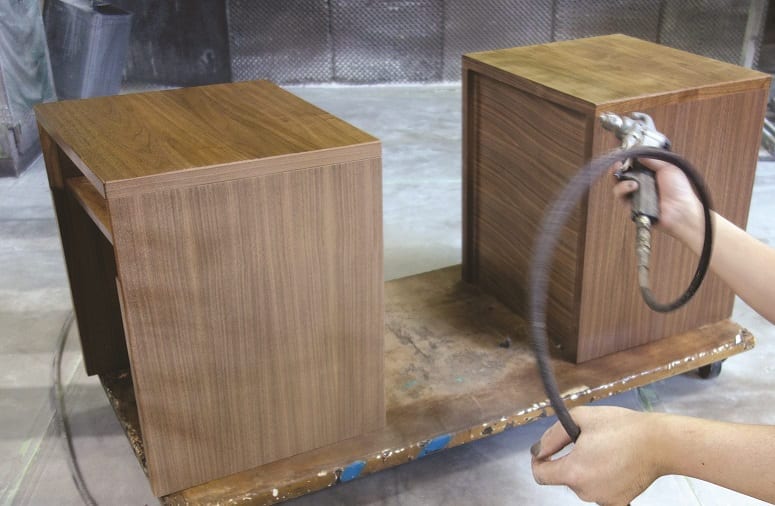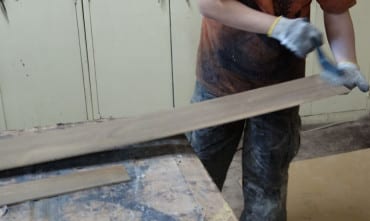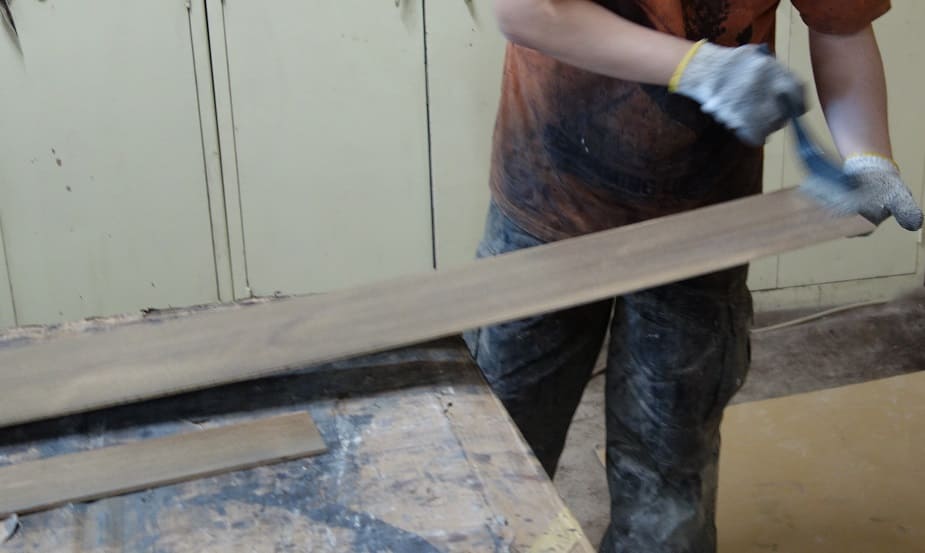 >>The article about CONDE HOUSE: CRAFTING EXCELLENCE
>>The Interview: LEADING THE WAY