So MATCHA better
Take a look behind the scenes at this renowned matcha producer in Nishio city.
Few things embody Japanese culture as much as matcha does. And few areas are as famous for growing green tea as Nishio in Aichi Prefecture in central Japan, because of its soil and climate. The city is also Japan's largest producer of powdered green tea.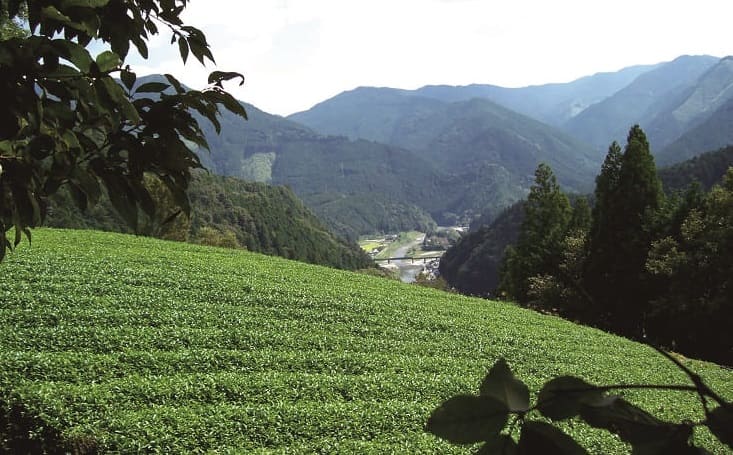 "I believe they have been growing it in this area for at least 1,200 years," says Tadateru Honda, president of Aoi Seicha, a hundred-year-old company that's one of the most established green tea producers in the area. "It is steeped in the tradition and history of this place."
On a tour of the company, Honda provides a rundown on harvest times, why the plants are tented or shaded from the sun, and how the leaves are picked by hand or machine. All this affects the quality of the tea, which is seen in its colour, fragrance and taste — and eventual pricing.
In the factory, automated grinders are hard at work, blitzing the dried tea leaves into matcha. "For tea to drink, we use only stone grinders as it grinds more fi nely and preserves both the colour and the fragrance," says Honda. "We avoid ceramic, which many companies use today because it heats up during grinding and can destroy the taste and fl avour of the tea."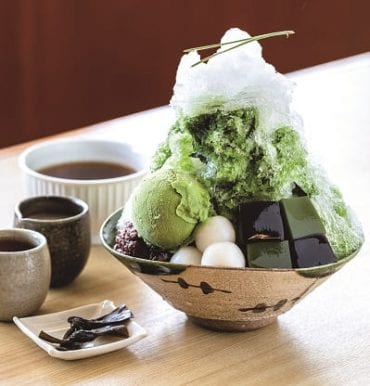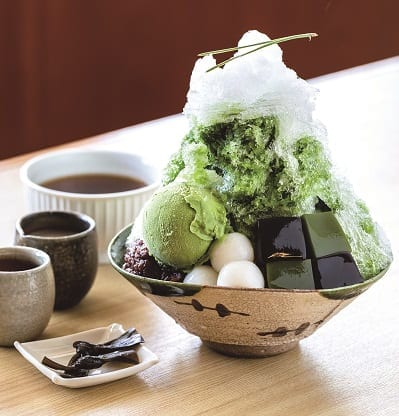 The shop sells different kinds of green tea, as well as associated paraphernalia like teapots, cups and bowls. Upstairs, a café serves many matcha delights, from cakes to parfaits.
Aoi Seicha
7 Kami-Yashiki Kami-machi, Nishio, Aichi 445-0894.
Tel: 81-563-57-2570
The eel deal
Step inside this unagi specialist in Nishio for a taste of the Japanese delicacy.
If you love unagi and are travelling in Aichi Prefecture, try the eel experience known as hitsumabushi at Unagi No Kanemitsu in Nishio. The eel is cooked Nagoya-style — slit along the belly and grilled whole, without steaming. Then it is served diced with rice, broth, unagi sauce and condiments like grated wasabi and chopped green onions. Also within the complex is its offices and a factory complete with eel tanks, so that freshness and quality is assured. In addition to processing the eel for use in the restaurant, the factory also produces them for commercial sale.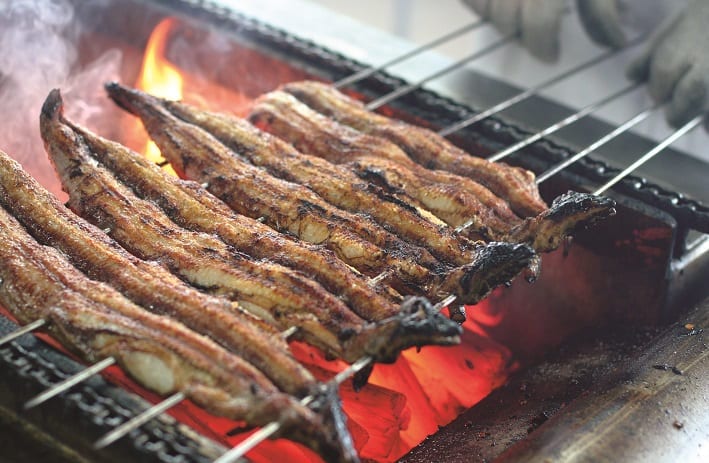 Workers process, package and box the grilled eels, to be sent out for sale across the country. With about 2,000 eels prepared in one hour, the brand is certainly filling an unabashed appetite for unagi.
Unagi No Kanemitsu
18-1 Higashi-shita Niwari, Isshiki-cho Isshiki, Nishio, Aichi 444-0423.
Tel: 81-563-73-5111