Feb 14, 2020
Move aside, laksa. Three eateries in Singapore give their take on Hokkaido's famous curry dishes.
Suage Singapore
Ask Kataoka Yasuhiro for his favourite Singaporean foods and he quickly rattles off a list. "I love bak kut teh, laksa, chicken rice, roast duck… even black chicken herbal soup! I like the medicinal taste," says Kataoka, who is trained in Italian and French cuisines.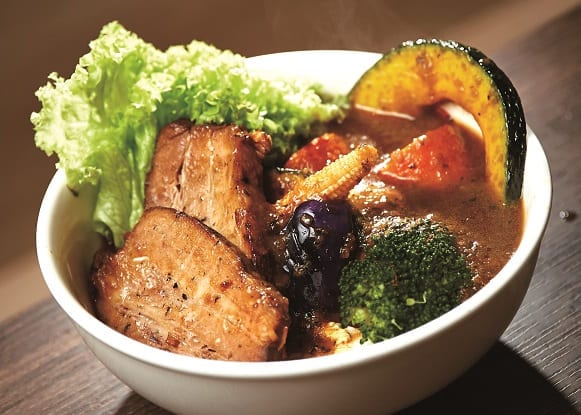 He joined Hokkaido soup curry specialist Suage Singapore in April 2019 after a stint as a head chef at a large Japanese food hall here. Previously, he worked in California for five years before setting up his own izakaya in Nagoya for 12 years.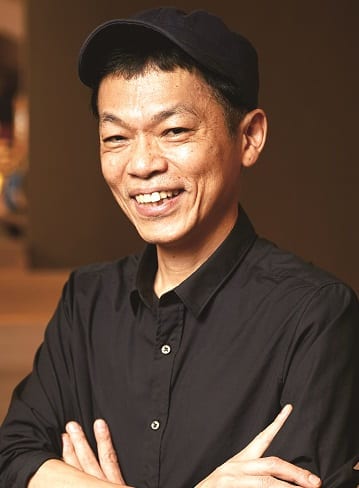 Familiar with spices as he is with European sauces, the 52-year-old seems at home with Suage, which has three outlets in Singapore. He also reveals that the brand is considering opening more stores in Southeast Asia. Suage already has one outlet in Bangkok, as well as more than 300 outlets in its hometown of Sapporo.
Suage opened in Singapore in July 2018. Since then, its most popular menu item is soup curry with kushiyaki (grilled chicken skewers). What's special is that the meat is grilled over charcoal, so the entire dish has a smoky aroma, "like yakitori", Kataoka says.
Why open this style of restaurant?
"Everyone here is familiar with Japanese curry rice, but soup curry is still a new concept in Singapore. That's why our Singapore owner (Girish Pradeep Tewani, COO of Uptron Pte Ltd) wanted to bring it here."
Tell us about the meaning of Suage.
"The name 'suage' comes from the Japanese words for 'natural' and 'deep-frying'. In Hokkaido soup curry, the vegetables are deep-fried without any batter, so that the original taste and colour is preserved."
How would you describe soup curry to those who've never tried it?
"Soup curry from Sapporo has a spicy flavour and aroma, similar to Indian curries. It's very different from 'normal' Japanese curries as we use lots of spices, like cumin, coriander seeds, nutmeg, cinnamon and cloves. Japanese people love this style of curry. It's like laksa but different. And this is really a complete, balanced meal. It has protein, vegetables and fibre, and isn't so oily."
What is Suage's X-factor?
"The broth-like texture of our soup curry. We don't use any wheat flour in our soup stock, which is made in and imported from our restaurants in Japan. The stock is a secret recipe but it is made from chicken, bacon, onion and spices. We also use fresh, colourful vegetables like pumpkin, broccoli and carrots."
Any secret tips to cooking a great soup curry?
"Although I can't reveal the recipe, I can tell you that we add a lot of sautéed onions to the soup stock from Japan. We cook onions for five or six hours under low heat, so it reduces, becomes thicker and has a sweet aroma. After that, we add water, bacon and seasoning, which takes us another two hours."
"When it comes to making soup, my best advice is don't be rushed. Cook it slowly, slowly. Take your time!"
Suage Singapore is at #B2-53 Capitol Piazza, 13 Stamford Road.
Tel: 6242-4722