Sights, sounds for the soul. Getting cultured in the city of music, Hamamatsu.
Ryoun-ji
With its elegant rock and waterfall gardens, Ryoun-ji is a beautiful place of worship. This tranquil temple is also home to the world's largest calligraphy of the Heart Sutra, a Buddhist scripture that is revered by devotees. The gigantic 4m by 16m artwork is incredibly moving in person. It was painted by one of the most acclaimed calligraphers in Japan, Shoko Kanazawa, who has Down's syndrome. Some of her other works are also displayed here, including one of the classic ichi enso (a circle representing enlightenment in Zen teaching), painted in a single stroke.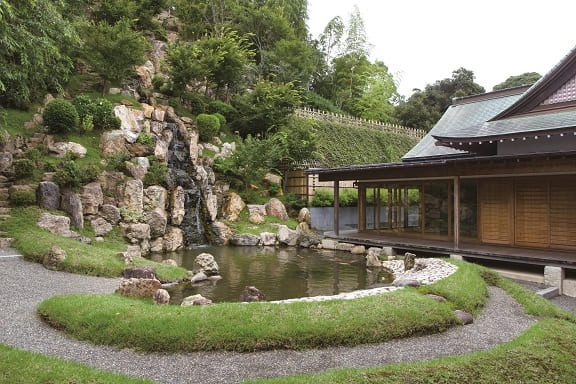 Ryoun-ji
4702-14 Irino-cho, Nishi-ku, Hamamatsu city, Shizuoka.
Tel: +81-53-447-1231
Nihashi Dyeing Factory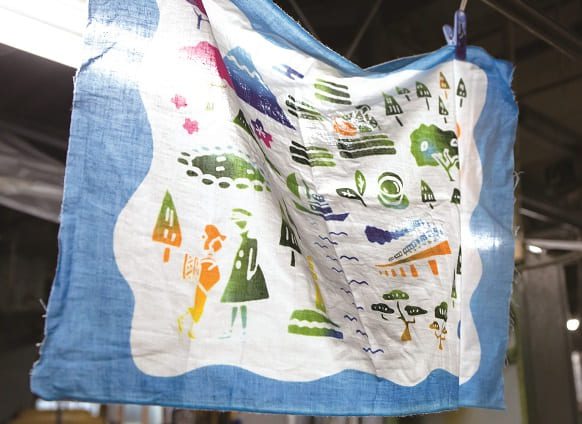 Tucked away in a quiet residential neighbourhood in Hamamatsu sits this unassuming dyeing factory. Nihashi Dyeing Factory specialises in Enshu cotton, an indigenous textile of the region that uses a century-old technique of dye craft. Experiment with this slice of traditional Japanese heritage at a hands-on dyeing workshop, making multi-coloured motifs of the city on a cotton scarf. Then head behind the scenes to observe the artisans going about their craft as they carefully hang their freshly dyed fabrics from the ceiling to dry.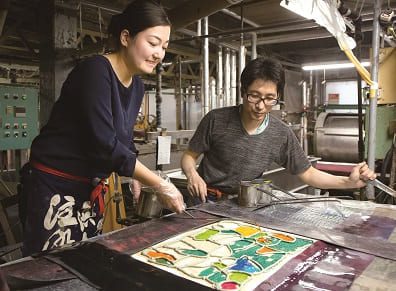 Nihashi Dyeing Factory
138-14 Tokiwa-cho, Naka-ku, Hamamatsu city, Shizuoka.
Tel: +81-53-452-2686
Hamanako Orgel Museum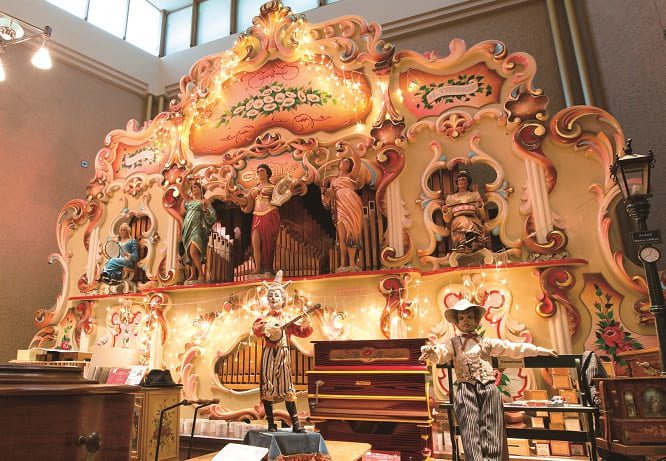 Take the Kanzanji Ropeway up from Lake Hamana and you'll arrive at the Hamanako Orgel Museum. Built in 1999, this quaint, three-storey museum is home to more than 70 orgel, or wind-up music boxes. All in mint condition, these have been sourced from all over Europe, with some dating back to the mid-19th century. Each works perfectly, even the hand-cranked ones as well as the centrepiece 6m-tall fairground orgel illuminated by bright lights.
Hamanako Orgel Museum
1981 Kanzanji-cho, Nishi-ku, Hamamatsu city,Shizuoka.
Tel: +81-53-487-2121
Yamaha Innovation Road
If you've played on a Yamaha keyboard, chances are it was made here. Hamamatsu is home to Yamaha Corporation's headquarters, where you can visit the Yamaha Innovation Road museum. This is a treat for music fans to learn about the music instrument maker's 130-plus years of history, from its first reed organ to the latest in audio technology, and see multisensorial exhibits. One even lets you "play" in a virtual band on stage. Reservations are a must.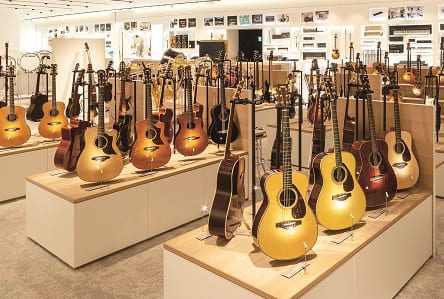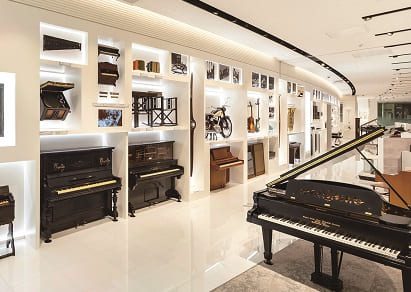 Yamaha Innovation Road
10-1 Nakazawa-cho, Naka-ku,Hamamatsu, Shizuoka.
Tel: +81-53-460-2010