A stay at one of these gems lets you live like a local or make the most of the scenic emeraldgreen woodlands.
Yama Ajisai Guesthouse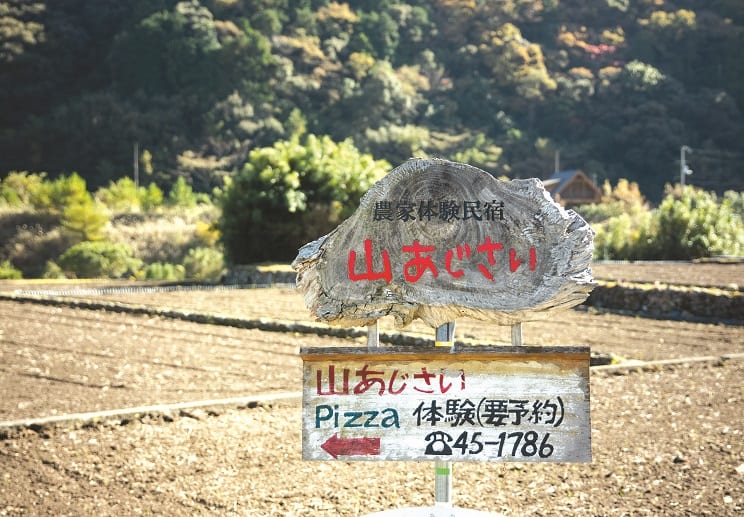 The delightful hosts of Yama Ajisai Guesthouse are more than happy to teach you the secrets of Japanese cuisine, from making mochi to hoshigaki (dried Japanese persimmons). Home-cooked meals use local ingredients and vegetables from their farm. But you'd do well to stay the night here too at their renovated farmhouse, with exposed wooden beams and tatami mats. Surrounded by the hills of Narukawa Valley and views of Mount Takatsuki, it is a treat for the soul and stomach.
746 Nara, Kihoku-cho, Kitauwa district, Ehime 798-1352.
Tel/Fax: +81-895-45-1786
Narukawa Valley Rest Center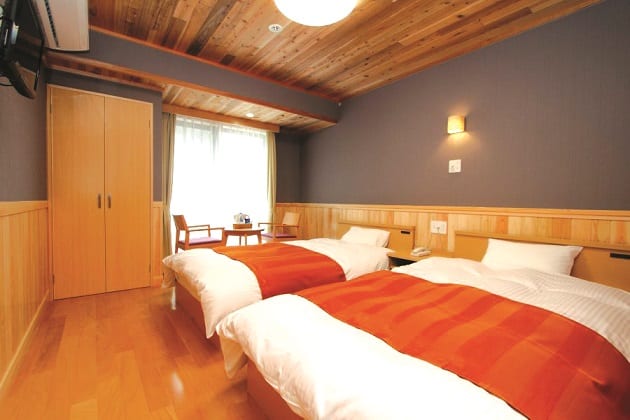 The unfussy Narukawa Valley Rest Center has a prized location in the heart of a spectacular forest. It's a great base for the many sporty activities popular here, such as fishing and hiking. Bedding down for the night is also comfortable: choose between classic Japanese tatami rooms and newly renovated Western-style single or double bedders. The centre is also famous for its pheasant hotpot, which is a delicious tummy warmer in autumn and winter. Then sink yourself into a hot-spring bath at the Takatsuki Onsen just a few steps next door.
Nara, Kihoku-cho, Kitauwa district, Ehime 798-1352.
Tel: +81-895-45-2639
Forest Country Inn Azamino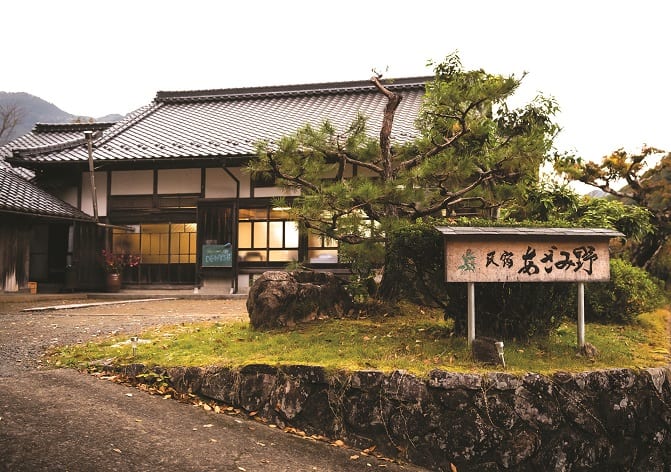 On the edge of Nametoko Gorge is the warm and welcoming Forest Country Inn Azamino. Take your mind off the big city here, with close-to-the-land activities like fishing, brewing umeshu using the fruit of their 40 plum trees and foraging for prized matsutake mushrooms. The refurbished traditional Japanese house has sliding doors that open out to stunning views of the valley. Most unforgettable is chatting with the lively hosts over a scrumptious home-cooked meal and glasses of delicious umeshu.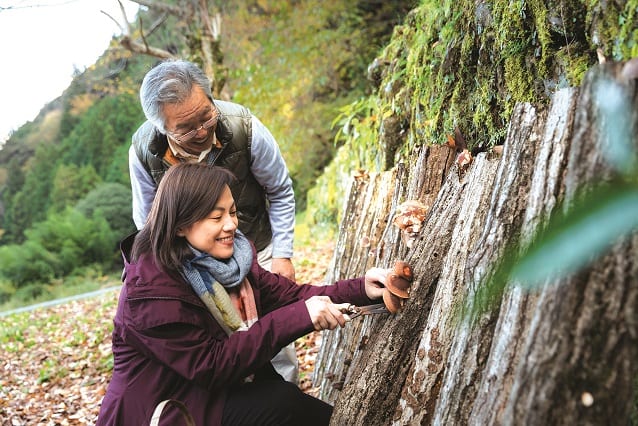 Owners of FOREST COUNTRY INN AZAMINO Interview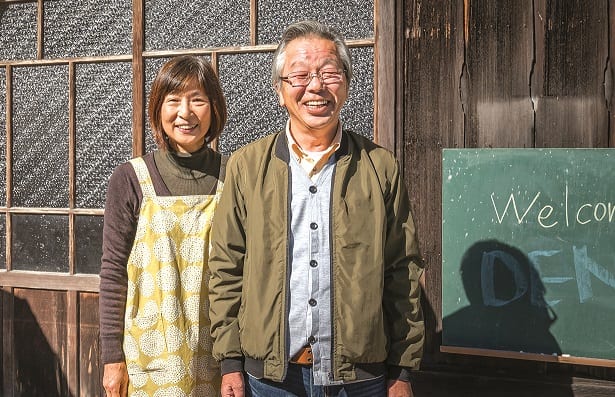 The spirit of Japanese omotenashi hospitality inspire Akihiro and his wife Miki to create a great experience for guests at their homestay, just 5km from picturesque Nametoko Gorge. Akihiro tells us more.
How did you get started?
Miki wanted to do it, so we could meet more people as it's difficult in the countryside. I was born in this area and I've lived in this house for 65 years. We are very happy that we started this, even though we do not get much money from it. In our six years of operations, we have received about 100 to 150 people a year, and they come from all over Japan, even Okinawa and Hokkaido.
How does your homestay stand out?
This is more of a hobby for us. What is most important is passing down the omotenashi tradition. Making friendships is also important. Being special is offering people our hospitality, even though it could just be a normal home-cooked meal with happy conversations. Otherwise, it doesn't matter.
What do you love most about this area?
I love the Meguro River, Nametoko Gorge and Mount Onigajo. I prefer the slow life.